New features Spamguard. What new will surprise you with the service and what functions were added.
23 May 2018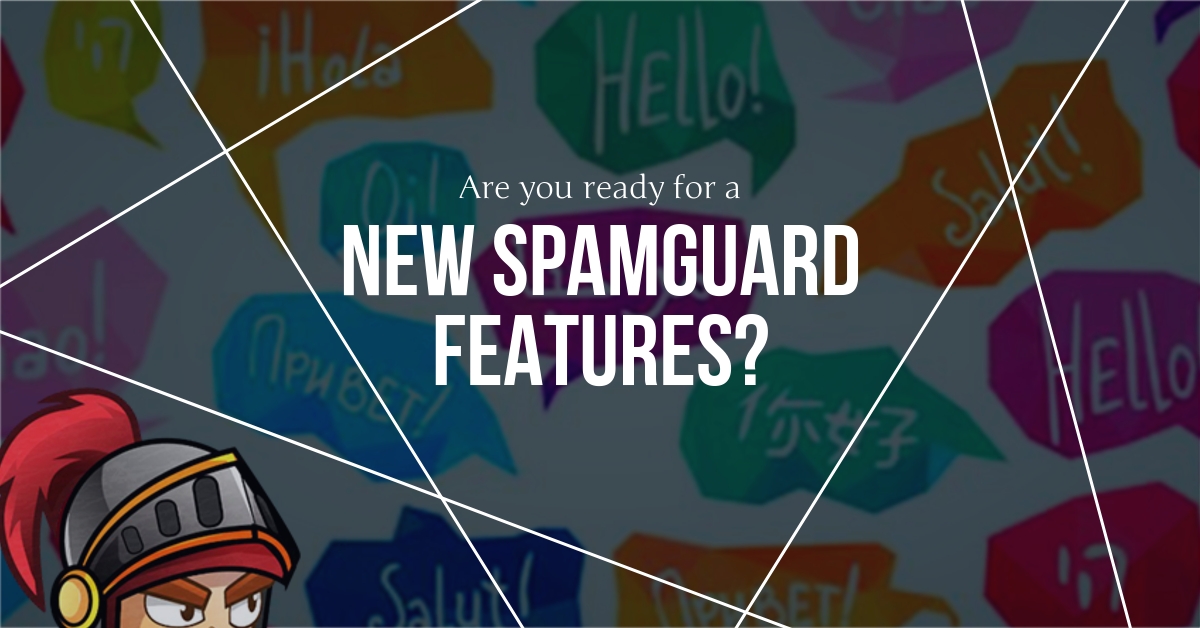 Dear friends!!! Our service Spamguard was created to analyze your subscribers and subscription profile in Instagram. Occurs when the filter parameters: inactive subscribers, commercial advertising, spam comments on stop-words..
Why it's bad to have ghosts (bots) among your followers.
We present you the updated function:
Analysis, purification and monitoring language accounts in Instagram.
This can be useful for small businesses, for example, if you sell wheelchairs in Brooklyn, you don't need friends who speak other languages. Their cryptic comments and posts in direct will only take away your time and clutter up the page and direct.
The service can share accounts on 4 language groups: Asian, Latin, Cyrillic and Arabic.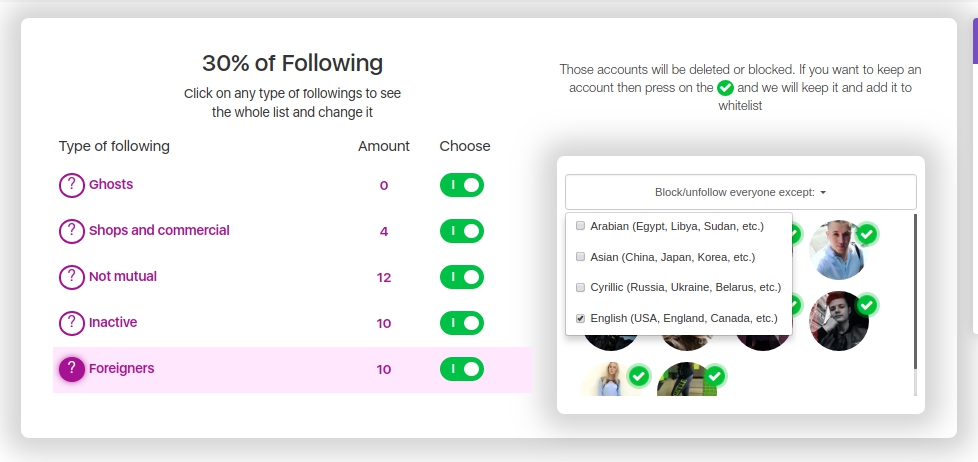 Leave only important stuff. How to clean up your Instagram account.
The second function: controlled cleaning.
If you're worried that the sales drop due to uncontrolled too quickly abandoning pages and blocking the account, we give you the ability to control the process: can set the number of steps or the percentage of requests, that service will handle daily.



SpamGuard is the partner programm for successful Instagram accounts!
Now our service SpamGuard offers not only to clear the Instagram account from spam, but also a profitable partner program to attract new users.
How to remove inactive followers on Instagram?
The SpamGuard service, created to clean up Instagram accounts from unwanted spam bots, commercial subscribers and generally no unnecessary activities, continues to gain popularity in Russia.
Not surprisingly, he had his own partner, helping to make cooperation even more mutually beneficial. Anyone who already uses this service can attract new people to the system and get real money for it! The referral program allows all interested parties to participate - it is important that your partner has passed and registered with your link, after which you will receive a real income for it. This is a legitimate and profitable income, contributing to the mutually beneficial development of modern business.
How to Avoid Spam on Instagram?
Distribute the affiliate link is not so difficult. To do this, you can use advertising on Yandex Direct, you can put a link on social networks, place it in Instagram Stories, you can simply transfer it to your regular business partners, for example, communicate via Skype. It has already been mentioned that any legal methods of dissemination are allowed.
Making money with SpamGuard is real. Thousands of successful users of instagrams were convinced of this.
Affiliate service SpamGuard – your affordable income
No puzzle on how to make money, just join Spamgard and make sure it's easy with us!
Of course, at present there are many partner programs from other services, but we act only by simple rules.
You will have your own cabinet, where the accumulation will be recorded. Just need to bring visitors to us and make money on it! It's simple!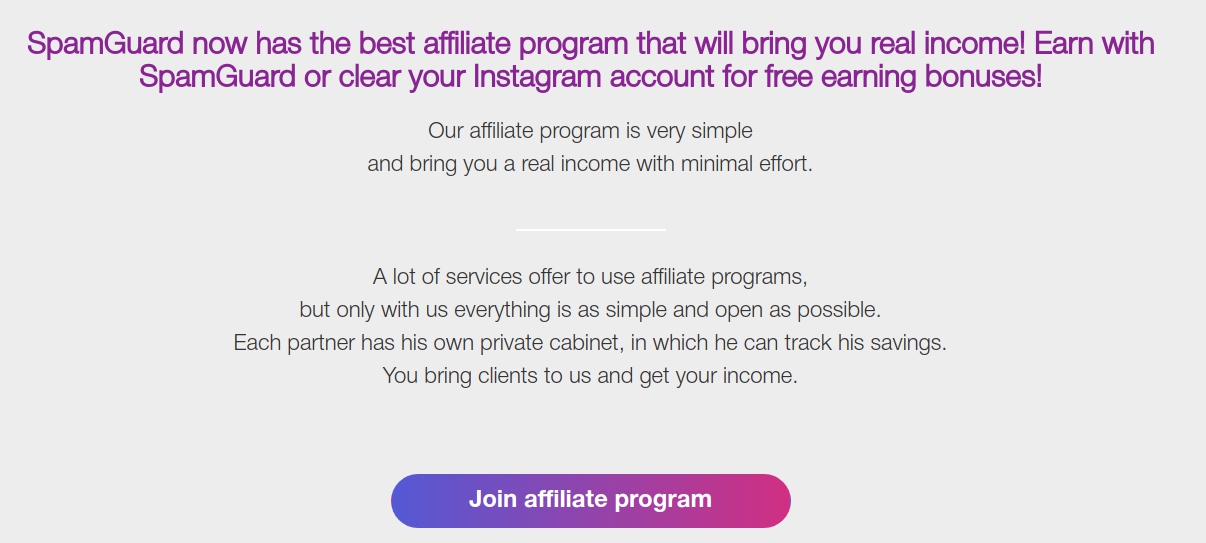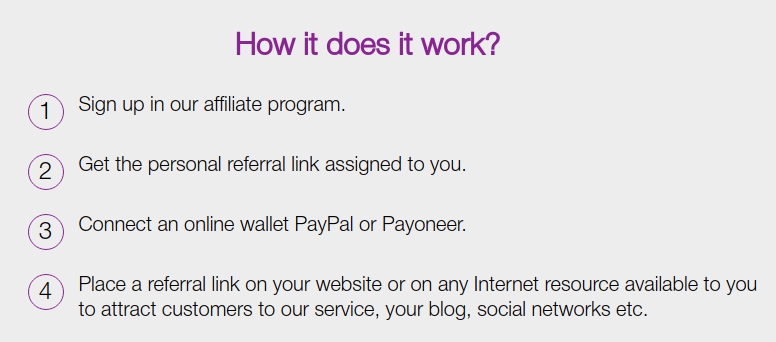 What should be done?
Log in to SpamGuard.
Registration in the affiliate program.
In the partner's office you can use your unique referral link.
Use the link to the PayPal wallet or Payoneer in the office on the service.
Put your link on your web resource to invite people to SpamGuard.
What income is available? 20%.

You can count on 20% of the price of each referral order. We do not waive your services and their prices, as well as other services, where you have a% of income from an affiliate. We provide % of the true amount of the order! How can I withdraw my income? You can display income on online purses Kiwi, Yandex or directly on the card. The conclusion is possible every month in the second half of the month. Possible early payment of amounts from a thousand rubles and more within 3 working days.
Do not miss your chance.
Join SpamGuard!