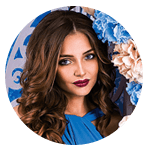 Sherilyn Boone
We sell decorations for home and interior on Instagram. When we first started, we bought 1000 followers. That's how we showed that our account is interesting for a big audience, and real followers kept coming frequently. Then Instagram released Smart news feed and we noticed that our photos started appearing more seldom in our followers' news feed. It appeared that Instagram shows less photos from accounts with many inactive users. Then we decided to clean Instagram from ghosts. We chose Spam Guard because here you can easily reveal the list of ghosts to see and to be sure that there are no real users included as a mistake. Now I use Spam Guard for my personal accounts as well. I clean users who haven't left any likes and comments for a long time. Spamguard is a unique guardian that will keep an eye on your Instagram account 24 hours a day. Subscribe to Spam Guard and forget about all undesired activity once and for all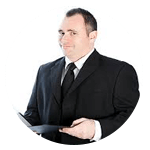 Anthony Chase
I have an old Instagram account. I've been constantly using it since 2013. Since that time, I've collected 3000 followers. I post photos from travel trips and write a blog about my private life. Many people started artificially promoting their Instagram accounts. Because of that, many beauty salons and the other spammers started visiting my account. It's my private blog, so I don't want to make garbage of it because of Instaspam. I used to clean comments with ads, but now I just open Spam Guard and it cleans my Instagram from business Instagram users and also all comments from them. I also regularly delete those who didn't comment or like my photos for a long time. The process of cleaning is really fast. Insta cleaner gets rid of business ghost accounts in a couple of minutes. Moreover, the service always leaves people from my white list alone like my friends, relatives, and other people whom I don't want to unfollow. Reports will show how effective the cleaner is for Instagram. You will see how many ghost, business, inactive and not common accounts were deleted from the list of your followers and people you follow. You can see who was blocked on your profile and for what reason. It's really easy to track your Instagram security antispam expenses and to track Spam Guard's work.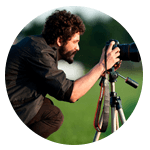 Jeremy Patrick
The smart Instagram cleaner service blocks unwanted followers and unfollows useless accounts. Choose whom you want to delete from your account: ghosts, business profiles, and uncommon and inactive followers. Add important accounts into your white list so Spam Guard won't block them during the process. I have a small, private account, but spammers like attacking me a lot. They leave lots of comments, always start following me and expect me to follow them back. I used to block those who leave spamming comments one by one. But then the amount of business accounts and stores increased dramatically, so I didn't see any point of doing it on my own anymore. I was really happy when I found out about Spam Guard. I check my account for ghosts and business accounts once every two weeks and then block unwanted followers and non followers. All comments that they left before get deleted with them. It's useful that you can see the list of deleted accounts by Spam Guard and also add people like friends to the white list. Plus the fee for the cleaning is just a few dollars.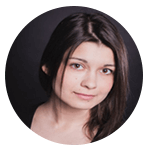 Cecilia Marshall
Spam Guard is an inexpensive service that we always use for our store on Instagram. We delete ghosts, businesses, and inactive and annoying followers. That's how we raise the percentage of our active followers and promote our products and stocks faster to Instagram smart newsfeed. By deleting unwanted accounts, all the comments which they left before get deleted as well. While our clients can only read reviews and advises under the photos, they won't see spam and AD comments. I've recently started using Spam Guard for my private profile. I know how to delete unwanted followers now on Instagram and not to shut down the whole account from everybody. SpamGuard is the first smart service for cleaning your Instagram. The service helps to identify spam accounts from the list of your followers and from accounts you follow as well. After using SpamGuard your account will be free from non-mutual followers, fake fans, recent unfollowers that will be chosen from among all following members. You will easily stop spam activity in your Instagram profile. You are able to avoid ghost profiles, businesses and uncommon inactive users within few clicks. SpamGuard also provides anti-spam security and blocks undesirable actions from spam and ghost accounts.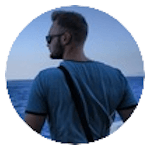 Ronald McLaughlin
On Instagram, growing a large following is the goal of many people, but what's even more desirable is having an engaged and interested audience of people who actually interact with the content you share. Bots inflate marketing costs. Although bots boost follower count, artificially giving you clout, they will bring more problems than it's worth. People do need to know ghost followers effect the overall engagement in a bad way and bring it down. If you use your Instagram account for marketing purposes, you must avoid bots like the plague. After removing the ghost followers once, how can we make sure no new ghost followers are added in the account? How to avoid those completely? If you are pestered by Instagram Bots then Spamguard will help you. It is the instagram scraper program that helps you identify and get rid of fake followers.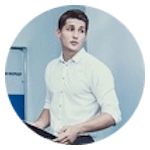 Lionel Howard
My account is largely made up of fashion, beauty and lifestyle, so I work with quite a few brands. Fake followers really harm your engagement rate, which is super important when you work with sponsors, because you want your posts to be actively engaging with real people. A few years ago, I hired bots to follow my account for a few months and I regret it massively. I'd built my account up organically and then engagement went down massively. Spamguard helps to identify bulks, Fans, Competitors, there is Keyword Search & Friend Check. Thanks for the solution. My account has grown naturally now, with real engagement aswel thankfully. I've been waiting for something like that so I can have a do-over. Thanks.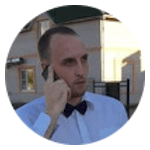 Edward Harrell
I own instagram growth agency. Before you begin your crusade against bots, you must first learn how to identify them rather than blindly taking action against innocent accounts—this isn't the Salem witch hunt. But that great bot purge doesn't occur overnight. If you want to take matters into your own hands, remember what I taught you: remove, block, or report. Search for the biggest red flag, the post to followers ratio. An account that has no posts but has thousands of followers is a bot. Why would thousands of users follow an account that doesn't produce content? Very suspect indeed. Also girls with bikini pics.. seeing my ig stories.. i keep blockin em.. but they still have different accounts ..Recently had an absolute ordeal in removing SPAM / BOTS / GHOST / FAKE followers from my instagram I myself been struggling with fake followers and I need help deleting them. Bot accounts post random, low-quality images while still having thousands of followers. If you see that, steer clear. You gotta remove them so your content can get to your core audience.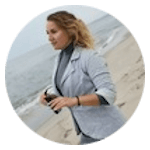 Dana Chapman
Instagram spam accounts don't generate likes, comments and popularity. Keep only active followers in your account and "live followings," and keep only live conversations in comments. The smart algorithm reveals followers who never left any likes or comments for the last 30 days. Spam Guard will put them on the list and then delete inactive people you follow and inactive followers in a few minutes. Clean Instagram from ghosts. Leave only real users—you'll get rid off Instaspam. Having a real audience generates more likes, comments, and customers for your products and services. By using Insta cleaner for removing ghosts, you also increase the price for an ad placement for the account. Removing ghosts among followers and people you follow is profitable.