Add account
First of all, you need to add your Instagram account. Enter your login and password from your account and click "Add account."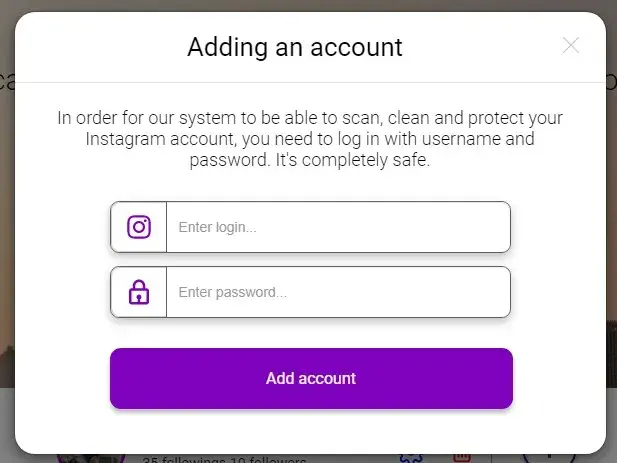 After that, we will start syncing your account with our service.
When your account is attached to profile successfully, you can start scanning your account, removing threats and activating the protection.
Scanning account for threats
To start a scan, you must click on the button on the main screen of the service (in the dashboards, "Scanning and cleaning").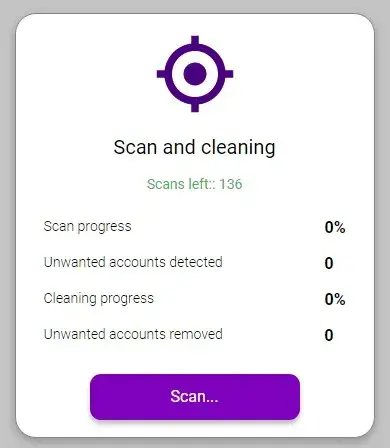 SpamGuard will analyse your subscribers and outbound subscriptions for threats and categorize them into appropriate groups.
This process can take some time. The more subscribers and subscriptions you have, the longer this process will last.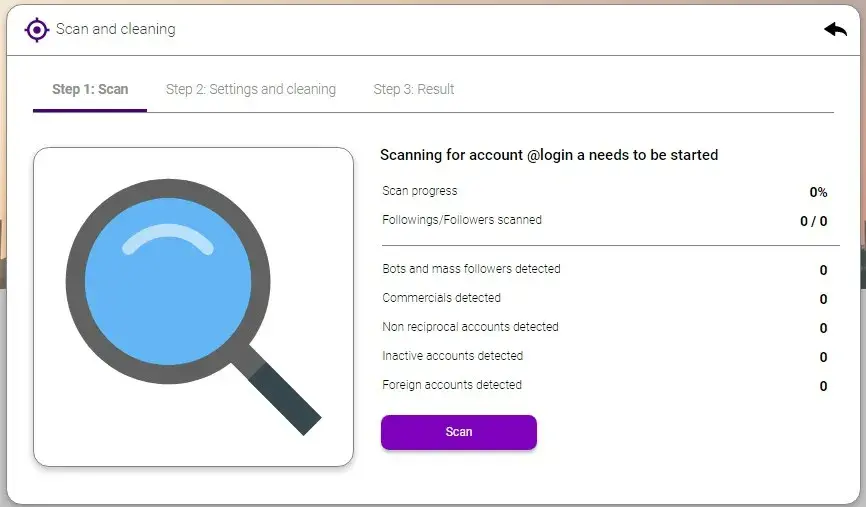 When scanning is done, you will get the result and offer to make a cleaning.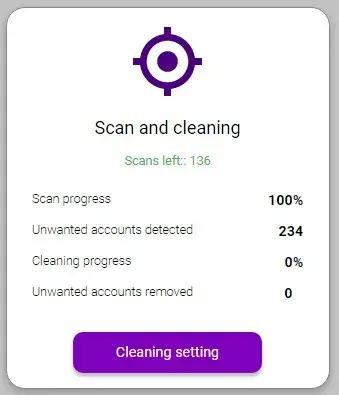 Cleaning account from threats
After completing the account analysis, you will be prompted to set up the list to clean and lock accounts.
Your entire audience will be divided into 2 groups, by Subscriptions and Subscribers. Each group has 5 categories:
Bots;
Commercial accounts;
Non-mutual accounts;
Inactive accounts;
Foreigners.
You can exclude an entire group of accounts, or some of the accounts that will be added to the Exclusion list.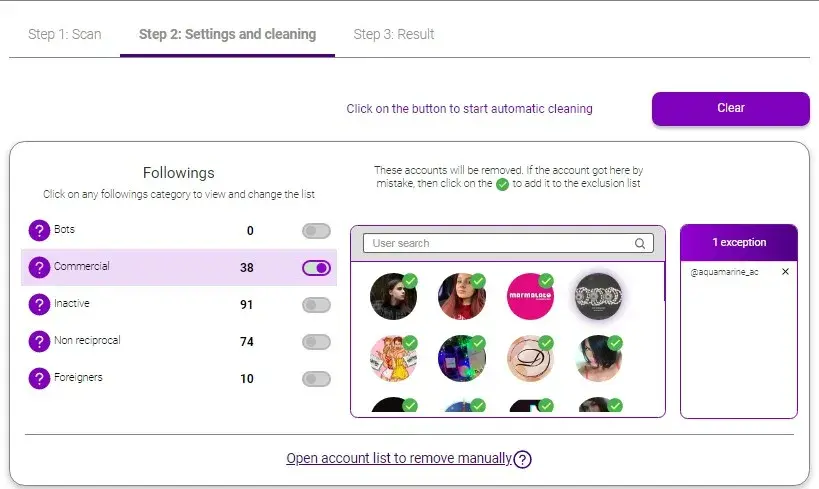 Cleaning process begins after the setup.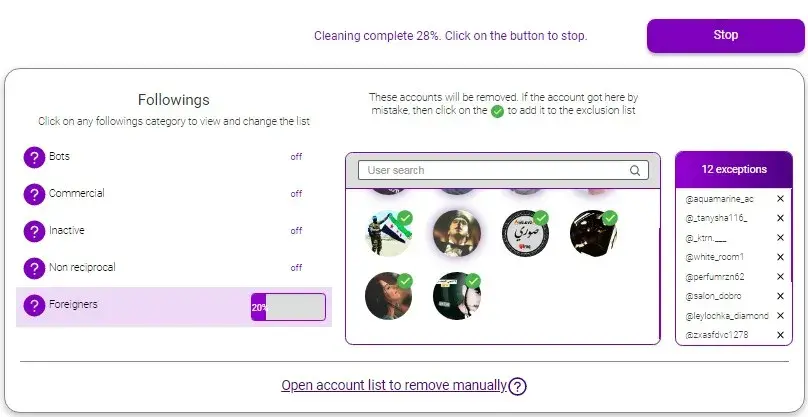 When the cleaning process is over, you will receive an email notification and a report of the Cleaning.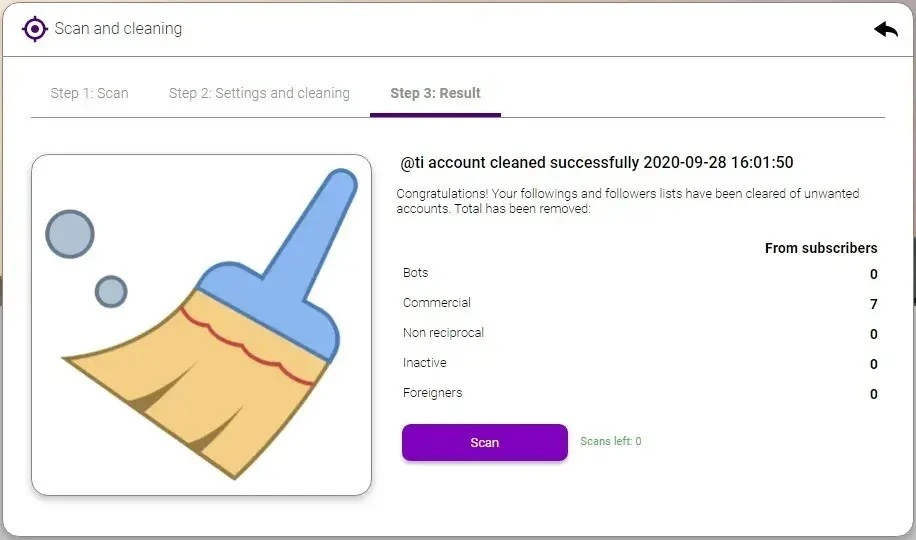 During Cleaning, Instagram may ask you for a verification code. It will be sent to email or phone associated with your account.
Extra.
During the cleaning phase, you can open the List of detected threats for manual cleaning.
Click on the line "Open account list to remove manually". You will be taken to a section where you can independently go through the detected threats and unsubscribe from them in manual mode.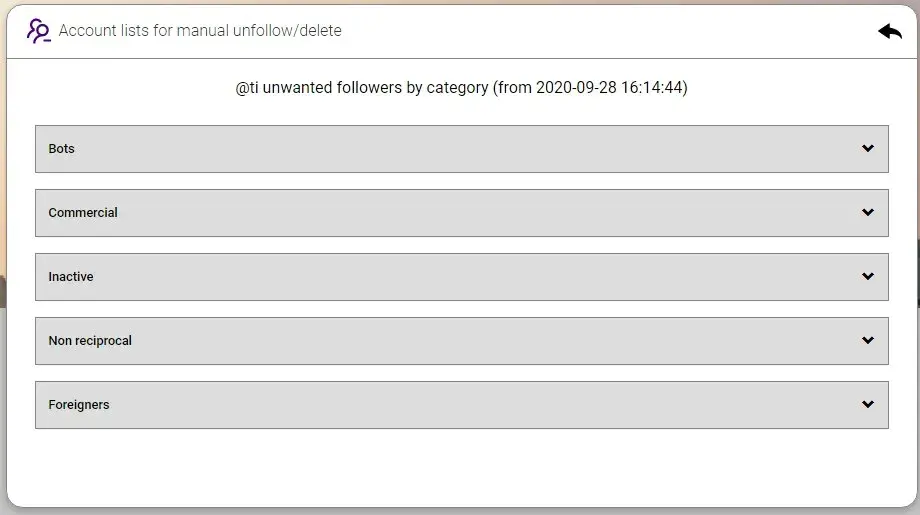 Activating account protection
Protecting your Instagram account is a unique development of the SpamGuard team. It is a self-learning intelligent algorithm that detects unwanted accounts and activity based on your analysis and account cleaning.
Go to the Protection section on the main screen to activate it.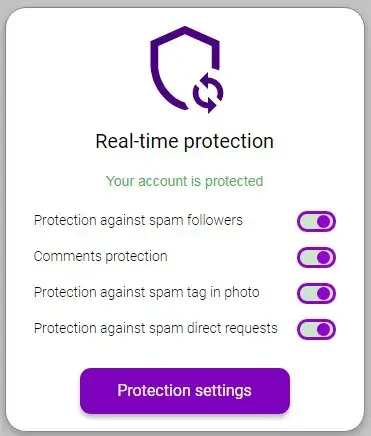 You can specify which threats should be addressed in the protection settings. For example:
Set criteria for unwanted subscribers;
Edit a wide list of unwanted comments;
Determine what the service will count as spam in order to remove marks from them,
Set the criteria for spam messages in direct to auto delete.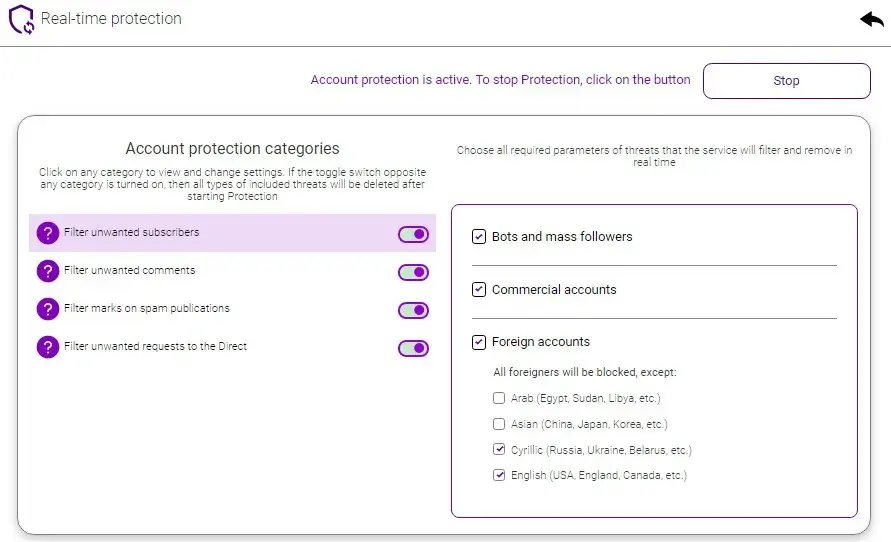 Protection report
With the activation of protection, Spamguard will 24/7 reflect all threats from your Instagram account and collect statistics on filtered threats for your comfort.
You can access the Protection Report, which is generated in real time on the main screen.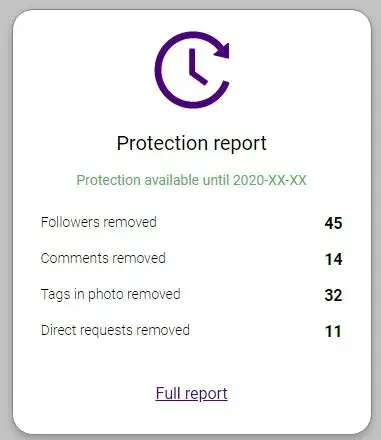 If you go to the "Detailed report", you will get a detailed threat and an explanation why the service considered the action as a threat.
Subscription management
The subscription management section is located in the "Account Settings" section (the "Gears" icon).

You can get all the information about your subscription in this section, and also manage it.