Instagram Updates – November 2018
23 Nov 2018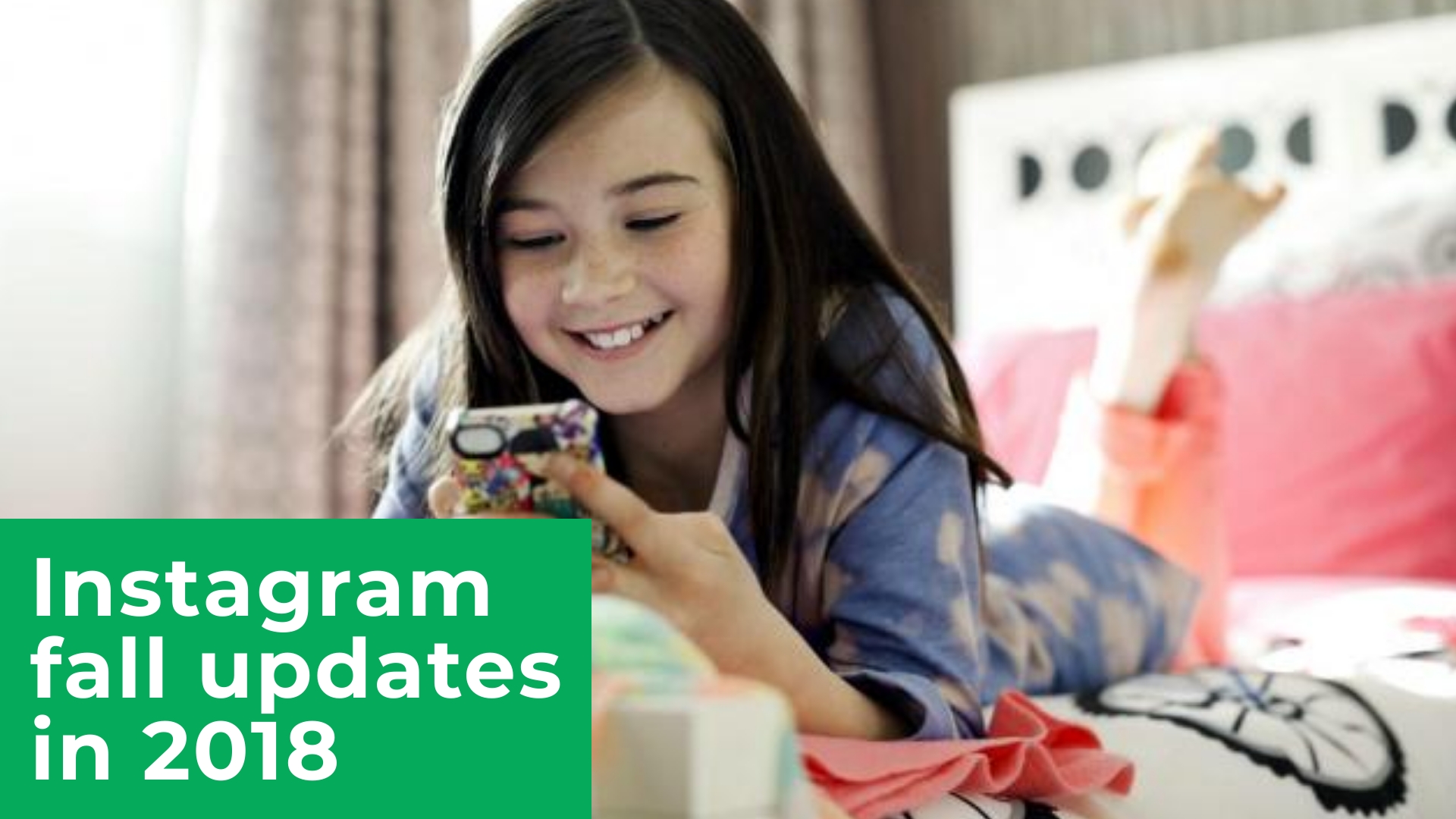 This fall was rich in updates. The developers paid a lot of attention to the improvement of business accounts and innovations have also affected personal pages.
One of the most popular social networks in the world provides users with more and more opportunities to post photos and videos, communicate, follow interesting profiles. Now Instagram is also a platform for bloggers, commercial organizations, companies, and brands. The network's management seeks to expand the functionality of business accounts, make more convenient interaction with followers and brand advertising.
How to find out and delete inactive followers?
In the fall of 2018, developers added several new features that improve Instagram and bring it to the level of large social media like Facebook. Now it's easier to communicate through private messages (Direct). Technical innovations become available.
What had affected such changes? Instagram has replaced management and new developers are determined to make radical changes. What are they?
Nametags: what it is and what all it is all about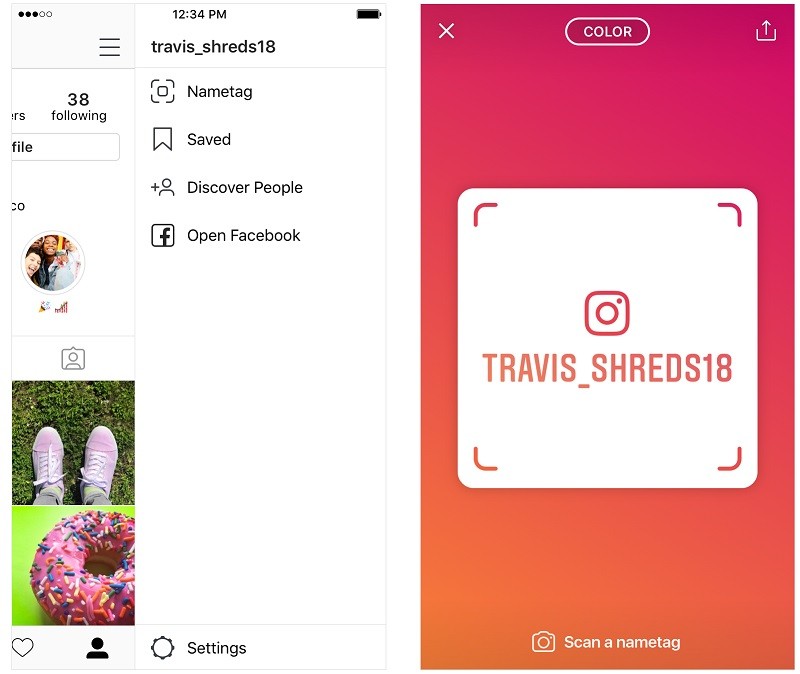 Nametag (business card) profile resembles a QR code. In any case, his function is the same. Any user gets the opportunity to create his own name tag, which can be scanned using the camera of a smartphone and follow the link to an encrypted account. Who can use it? Businessmen, entrepreneurs, representatives of commercial organizations. The Instagram business card can be printed, placed on advertisements, banners, stickers and even clothes (t-shirts, caps, backpacks). The goal of Instagram management is to make it easier to find the account you want. Such problems are very common:
wrong user nickname;
brand and company profile searching is inconvenient for many users;
recommended accounts are not always interesting.
Not the number of followers but the activity of your Instagram account is in trend now
So far, figures engaged in Internet business haven't paid attention to this new feature. Only a few shops have already created their business cards, the rest use a pictogram with a nickname. But ordinary users with personal accounts appreciated nametags. However, they publish them in stories without much thought on the topic "Why did you invent such a thing?".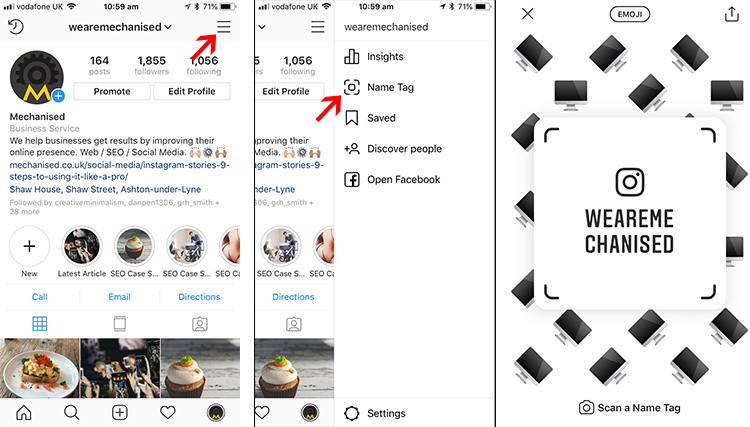 What you need to use nametags:
a smartphone with a good camera (a regular camera will be fine but with good lighting);
a specially launched app from Instagram.
This innovation has liked many users and, probably, it can become quite common.
Quick Replies: what to do if the customer can't read... and nine out of ten new ones ask the same question that you have already answered many times?
Shop owners have a new opportunity to make communication with customers much easier. Instagram developers have created a new function of quick response to similar messages: the user creates a template response and sends it to customers as needed (that is, as questions arrive). You can connect Quick Reply on Instagram Settings. The network recommends such innovation to users with business profiles.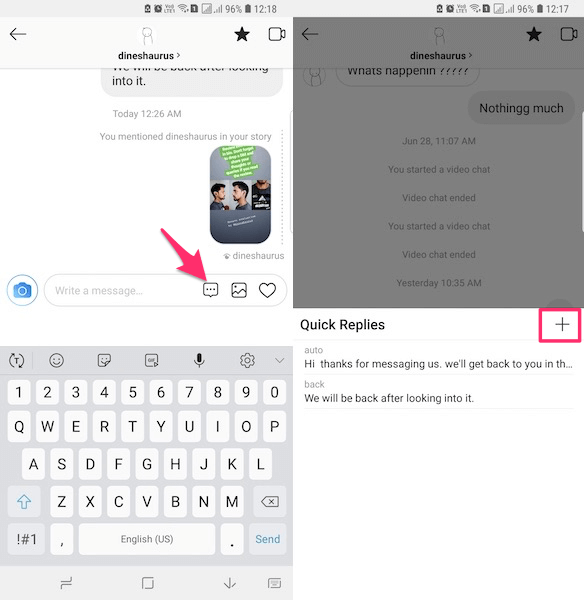 What templates can be created? Most often they include the time of work, address, delivery options for a particular product, phone numbers.
Gifs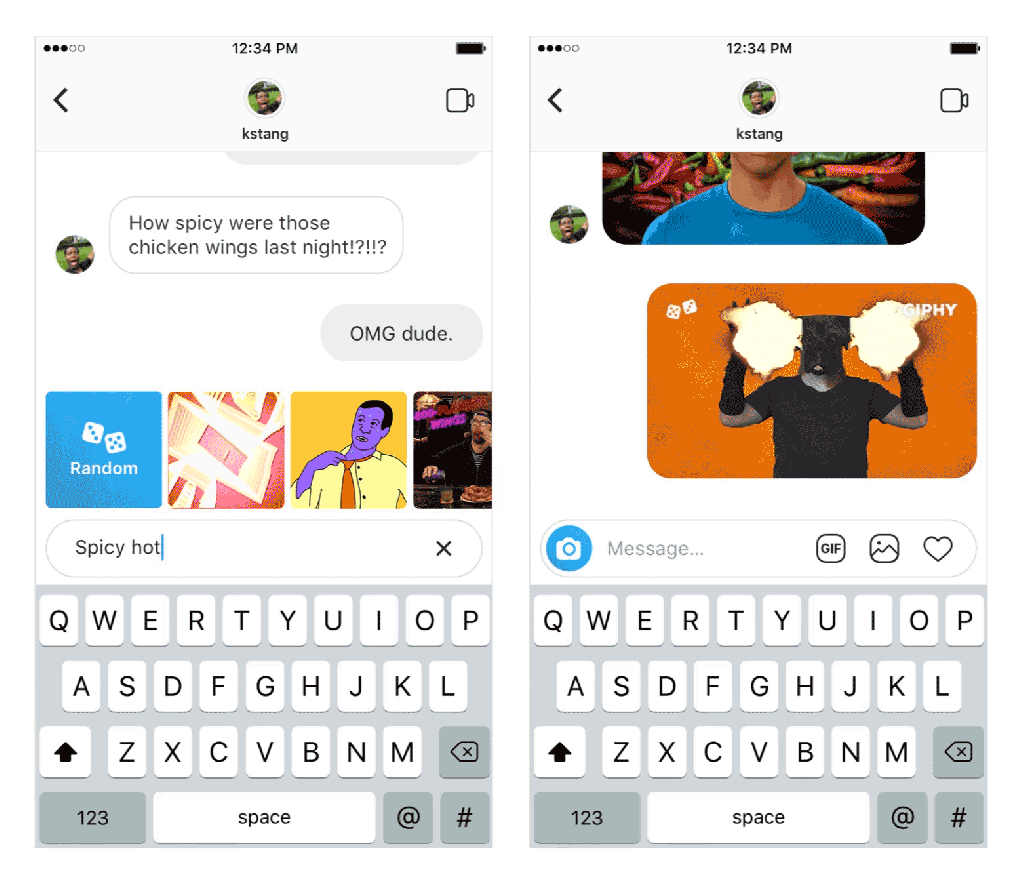 And now you can talk about those features that will be evaluated by "mere mortals" - ordinary users of the social network. Trifle, but nice: now you can send gifs in personal messages. For firms and companies, this is unlikely to help establish communication with customers (imagine serious employees sending memes and gifs to clients), but for informal correspondence, that's what it is. One of the minuses is a small choice - Direct is still lagging behind Viber chats and VK private messages.
Videos in Stories
Now you can post a long video in a story. Here are certain nuances: Instagram randomly cuts video into several pieces, which are laid out in the stories going one after another. The main advantage of this function: you can record video without interruption. However, the disadvantages are also present: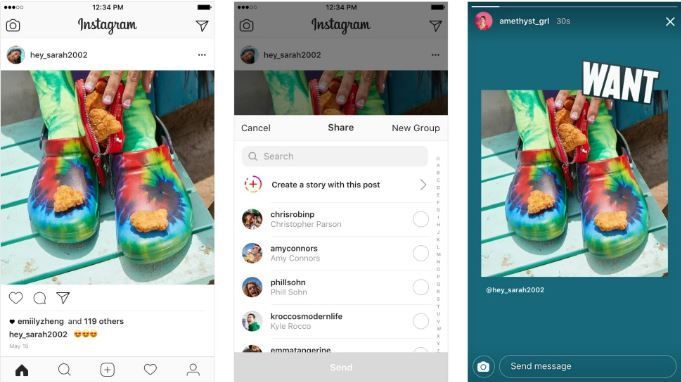 a sliced video is often uncomfortable to watch;
words may be cut;
some video fragments may disappear;
sound problems.
Also, not all users are able to keep their audience for a long time: often followers scroll through the stories, without investigating into the essence of all pieces of recording.
The video in your story is, of course, not Instagram TV, but it's suitable for what you can't post to your account. It's the best option for bloggers and those who like to talk a lot to the camera without interruption.
Hashtags
Instagram developers are creating a new feature: hashtags for searching live videos can be inserted not only directly into the post because in this case such text is significantly overloaded. It will be possible to add them separately.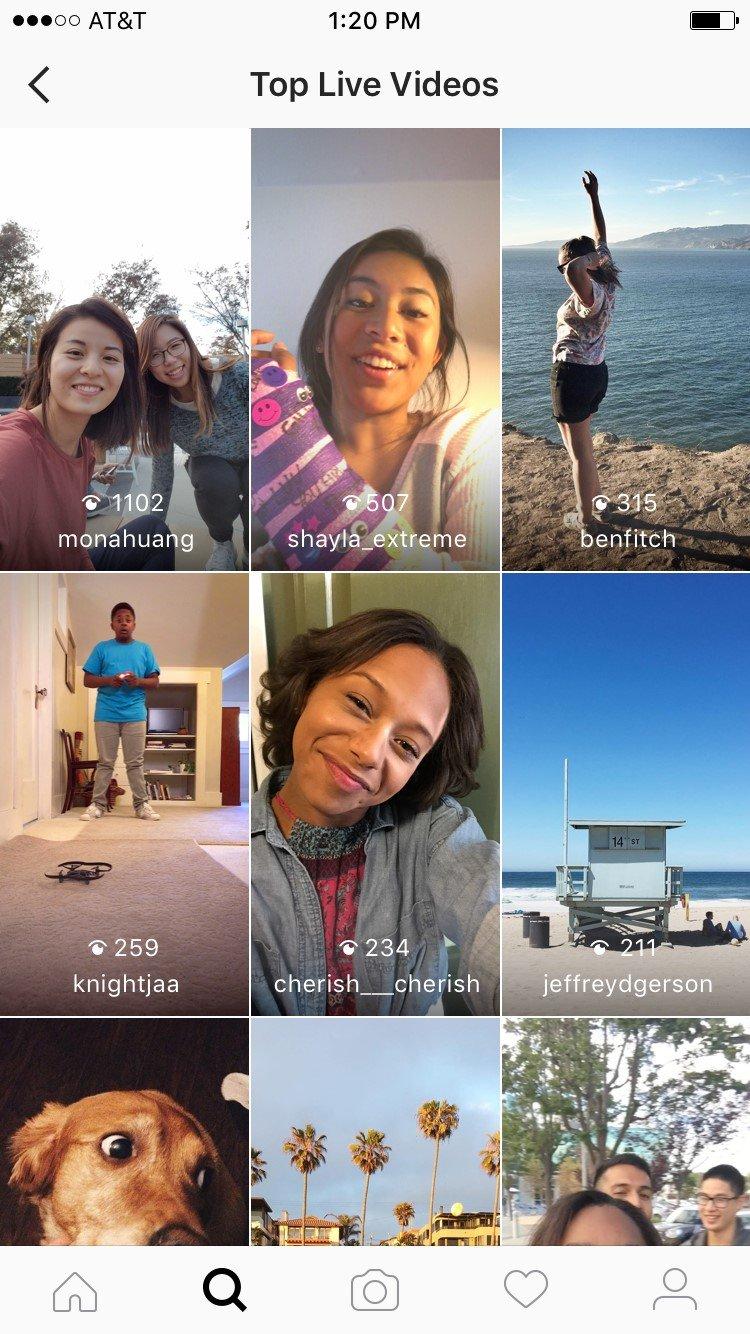 Stories Promotion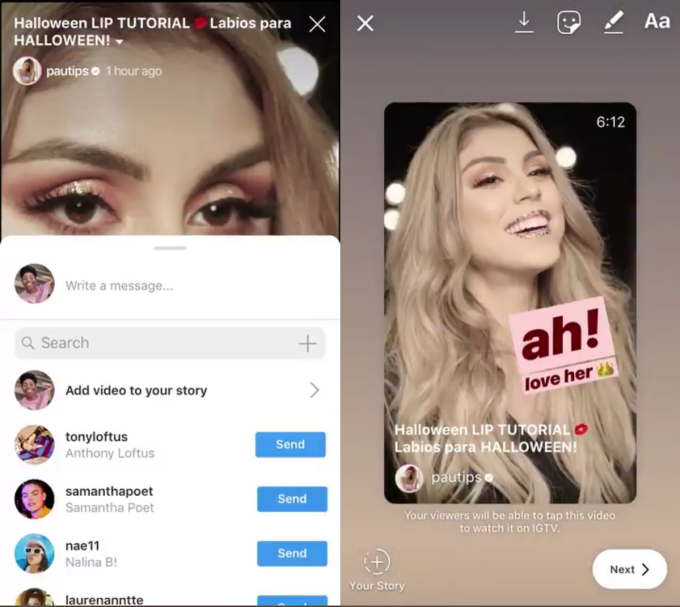 And again, there are opportunities for commercial accounts: so far, the new feature is available only to business pages. Now stories easily and quickly move on the network. You need to:
post a story for promotion;
open this story and swipe up: it will be highlighted the statistics and the button with the arrow on top. This is the promotion button. The second option is to open the story settings and select "promote";
specify the data of your target audience, your ideal follower: geography, age, gender, user hobbies, and interests.
Frequently Asked Questions: SpamGuard
However, not all stories can be promoted in this way, as the developers have compiled a list of instructions. So, you can't promote the story with low-quality video. Also, can't use filters, hashtags, locations, polls, etc. Of course, a promotion will be denied even if the image or video is a plagiarism.

This feature is still in beta, so there may be errors that will be improved.
Hashtags and stories again
Instagram recommends users to follow certain tags, depending on interests, searching history, posts they liked and tags used.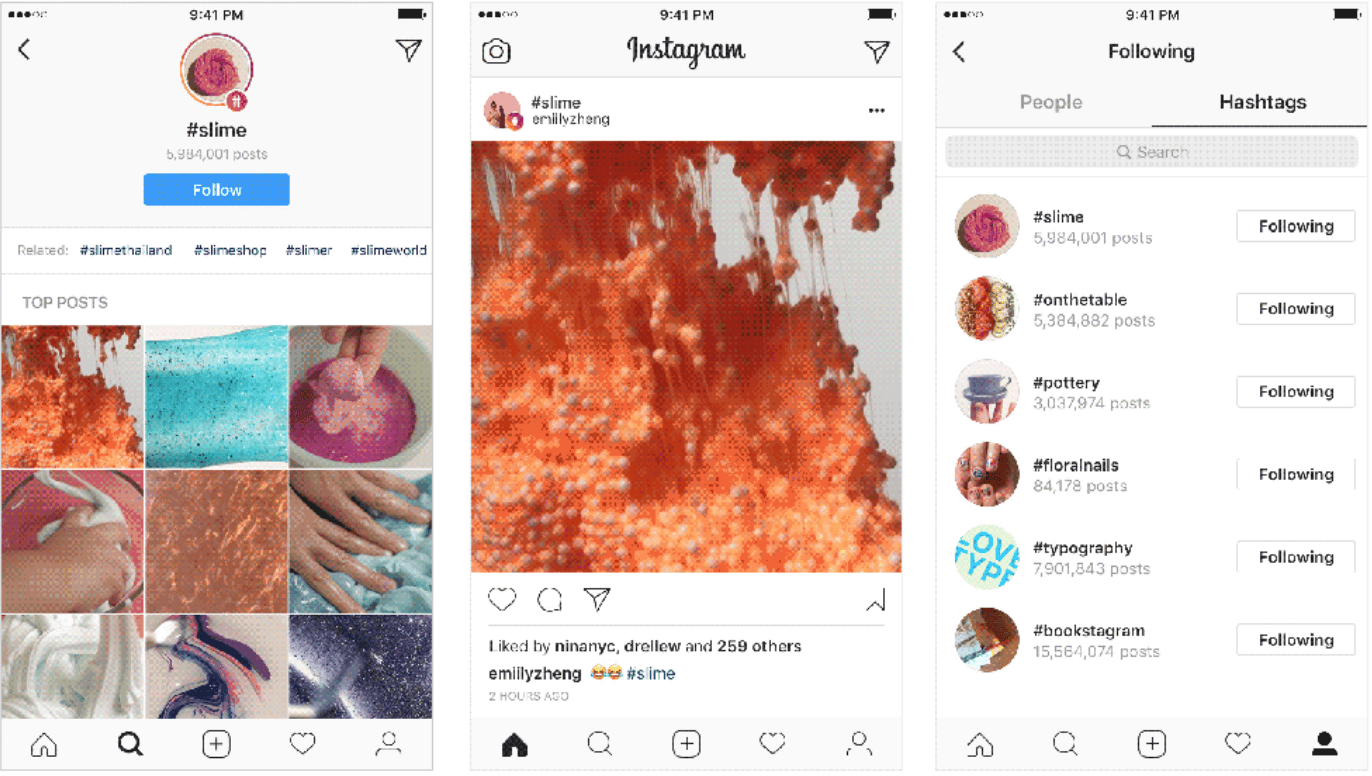 It's planned to launch a new "Shopping" section: users will be offered interesting purchases.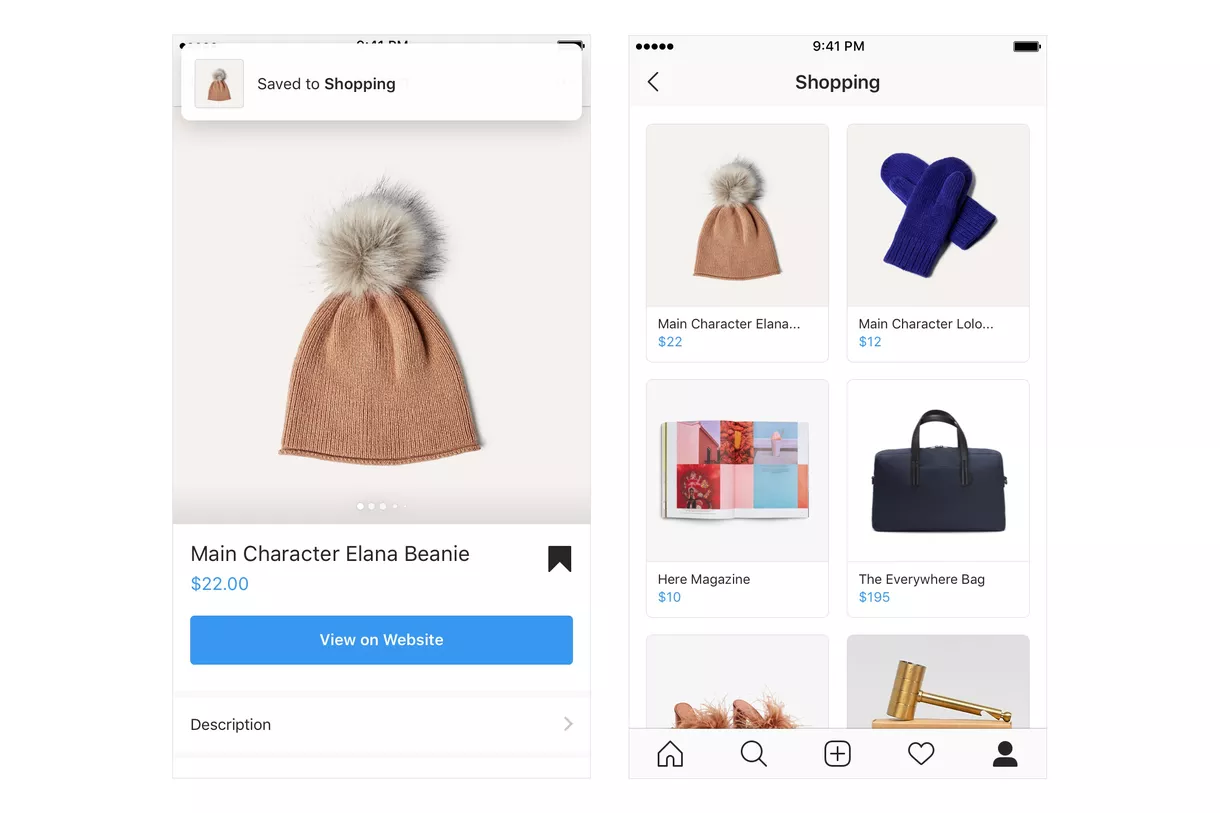 Also among the new chips is convenient mentioning of accounts in stories. You don't need to enter the nickname completely, as the system automatically will select the appropriate options when you start typing the nickname.
Ways to communicate with users: tips to building follower relationships and making interactive Instagram content
So, Instagram managers more and more connect their child with Facebook. From an ordinary social network, Instagram can easily turn into a full-fledged platform for promoting commercial organizations, and developers devote as much attention as possible to such useful updates that make doing business more accessible.