Instagram fights false activity: bots, cheating, and fake profiles
14 Feb 2019

Instagram fights false activity: bots, cheating, and fake profiles
Instagram began to actively deal with false activity. Now there's no point in bots because the developers will remove them from your Instagram profile.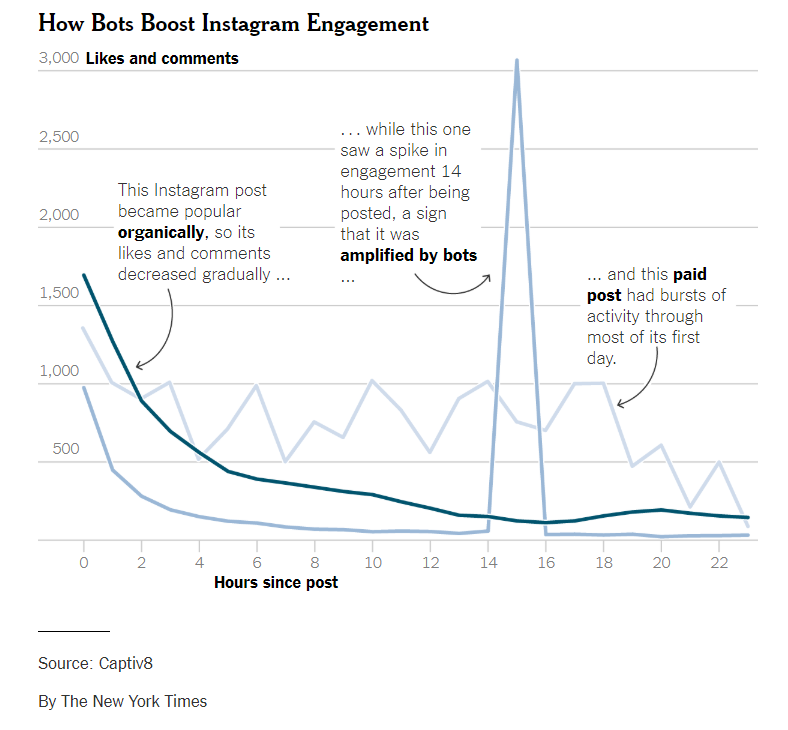 Back in mid-November 2018, Instagram creators said they were launching an active campaign to combat fake accounts. Based on machine learning were created special tools. They will find profiles that use cheating services for promotion. Firstly, the account owner will receive a warning. After that, he is strongly advised to change the password. As a result, special services will be useless over time and will be forced to massively close. First of all, let's see what the developers said in their official message.
Instagram bots, fake accounts, and offers
The official statement from the Instagram team
We noticed that many profile owners in our social network use third-party applications. They allow you to artificially quickly increase the audience. Millions of people go to Instagram every day to get some real experience. We only wish that fake activity doesn't interfere with this.
Our development team has created special tools that work on the principle of machine learning. From now on, all fake likes, comments, and subscriptions will be deleted. Cheating seriously harms the community. In addition, third-party applications violate:
The most serious measures will be taken to limit such behavior. If we catch account holders using such services, we will send a message immediately. It will say that all unnatural likes and comments have been removed. Remember: third-party applications reduce your account security.
We also know that some users unknowingly provide their data to third-party applications. You only need to change the password in order not to lose anything.
How Instagram blocks fake activity
Instagram accounts that are suspicious of using third-party applications receive a notification of the following nature: likes or comments will be deleted. After this, the algorithm reports that it's necessary to change the password: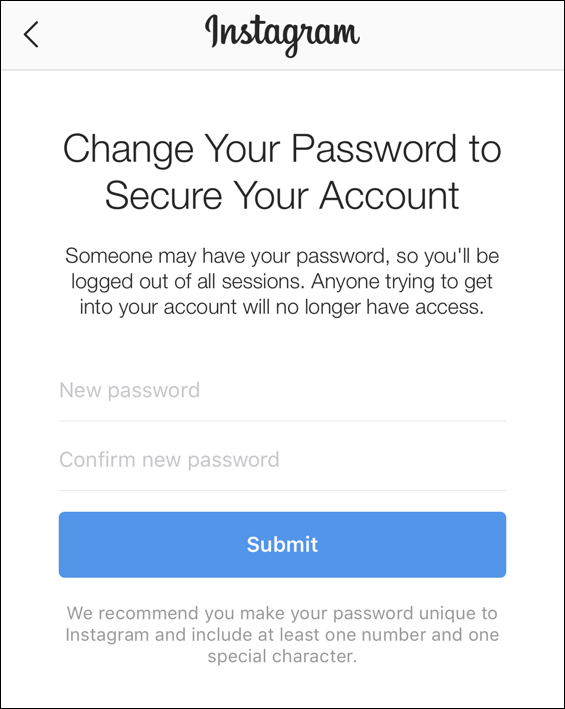 One curious moment remains unclear. Yes, Instagram wants to wrap up with cheating. But what will the developers do with the accounts that used cheating applications?
Based on personal experience, the program will simply show permanent errors and ask for authorization again. For example, Instagram will log you out, requiring to enter a phone number. You may need to type a special code. Moreover, in any case, a cheating service will lose access to your profile. It's necessary to log in again, otherwise, all this time access to your account will be blocked.
How to disable ads on Instagram
Since the "activity chat rooms" don't use third-party applications, they shouldn't face this problem.
What if you use bots on Instagram
There are 4 main steps that will protect you from losing your profile:
If you received a notification from Instagram, then immediately abandon the services provided. You can't constantly monitor changes in your profile? Then immediately refuse to work with the service and don't expect further action from the social network. After all, you can be blocked at any time. It will be especially offensive if at this time you are urgently needed by clients.
Change your password. As soon as you do this, the promotion services will immediately lose access to your profile.
Remove your card. In most cases, such services renew automatically. For paid time money is usually not returned. But for the renewal, you won't need to pay too much.
Check out the offer. You sign the service rules at the moment when you agree with the purchase of your tariff plan. Search for items of such a type: "The customer has the full right to refuse the service at any time and return the money for the unused period". However, the contract may include something else. For example, these are the conditions of the Picalytics service:

And here is a quote from the SocialHammer terms and conditions:

The following is specified in the Doinsta service agreement:

Don't ignore the fact that developers are serious. For example, the popular Social Growth and Instagress apps have already been removed. Previously, they have used bots for cheating. In addition, Facebook eliminated 754 million fake accounts. At the same time, machine learning was also used. Therefore, the company has more than enough experience, and with Instagram, it will do the same.
Everyone understands that in most cases Instagram user wasn't accidentally worked with cheating services. This regularly happens consciously in order to quickly and inexpensively increase activity on his account. It should be understood: not only normal users but even celebrities practice this method. Not so long ago, Kim Kardashian and Justin Bieber were caught on cheating. Even the well-known Pampers company was caught on such actions: it turned out that 32% of likes in a corporation were simply boosted. Do you agree that a third of fake actions is pretty much?
What does this mean for business
At the moment, it's unambiguously obvious: there has been a clear trend to reduce the use of third-party applications for cheats. If earlier they helped, now, most likely, they will do harm.
Protect your Instagram profile from spambots and ads
How to be in such a difficult situation? It's best not to "go at tanks with a gun without bullets" but focus on the quality of your content. Many occurring innovations have reminded changes in SEO. New special filters were introduced, and webmasters realized: a huge amount of traffic is now lost forever if you try to promote it in the same ways. The gray methods stopped working, and, naturally, no one returned the spent money.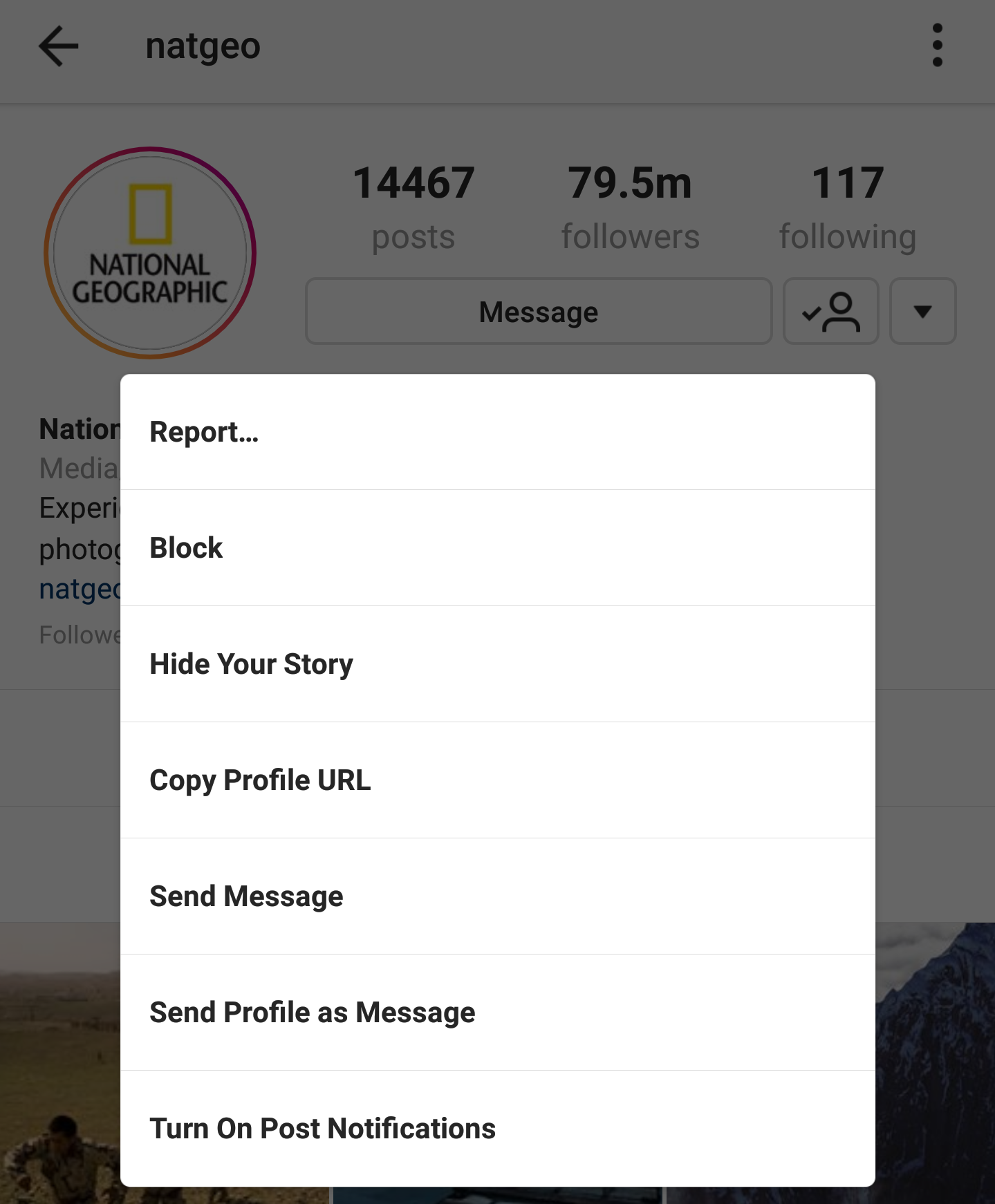 In addition, you should know: the number of followers is no longer so important. The most important thing is the coverage rates. In other words: if you invest in advertising and make the most interesting content, then Instagram will promote your profile.
While the social network hasn't accused you of cheating fakes, you can delete them by yourself. Because of this, you get several advantages and only one drawback. Moreover, it will be conditional.
What do experts think about it
Most experts praised the initiative of Instagram developers. They believe that buying bots and fake involvement only pollutes the digital environment. Thanks to this step, trust in the Digital environment will be restored. After all, many large businessmen have already managed to burn themselves by buying advertisements from bloggers who cheated followers and likes.
How to remove inactive followers
Jessica Shirling, a We Are Social consultant, said: "This is a great start! But it would be better to punish profile owners who buy fake actions."
According to the latest data, Instagram massive following and liking also face serious sanctions. Therefore, it's recommended to attract a new audience only with the help of white methods. No one yet knows whether developers will destroy gray promotion methods completely. It's believed that some users will simply work very carefully. However, only time will tell how this question will end. We will closely monitor this.