7 Instagram tactics so effective they have literally been blocked
29 Mar 2019
Instagram may not cause the same fear among marketers like Facebook and Twitter, but it is still the most powerful platform for business promotion, and it should be used. Perhaps you are considering such an opportunity, and your company has a good chance to present itself because Instagram supports more than 1 billion users worldwide. If you decide to jump into its waters, then approach the matter with all caution and awareness. Below 7 Instagram tactics that are so effective that with their help you will be able to promote your business far (yet they have not been banned):
1. Leverage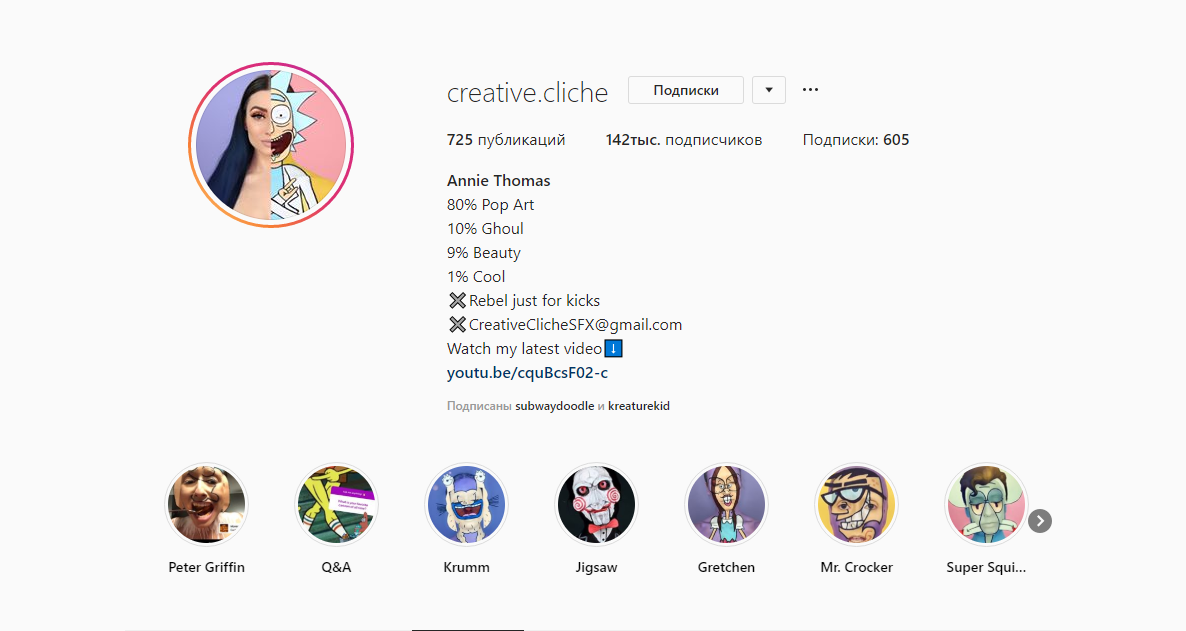 The best way to start promoting and expand your Instagram presence is to use your existing social media accounts. When you create an account, share this fact with your audience and invite them to follow you. You'll likely have a good initial number of followers quickly, as users who are following you on other platforms have already shown interest in what you want to say. This initial boost will not only give your account credibility and legitimacy but will also give you the opportunity to gain critically important success in the form of additional sharing.
5 lifehacks to increase user engagement in Instagram Stories
2. Constantly interact with your followers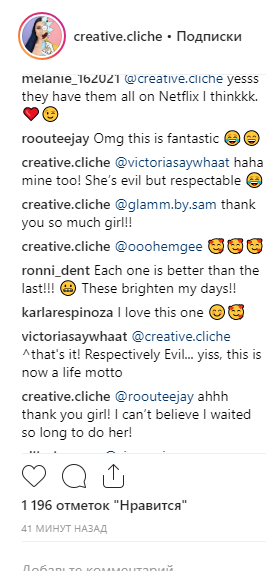 Nothing can force subscribers to come back again stronger than your quick reply. Do not underestimate the value and power of a quick reply. In this way, users will feel heard and desired, which will make your page more attractive to visitors. It will even help "thank you" for a positive message. You can automate the entire process and save hundreds of hours with an Instagram bot such as SocialCaptain.
Also, try creating posts that directly stimulate your audience's actions. For example, ask them to tag friends who would like your post. So you will be in front of users who otherwise would not have found your account. As an added bonus, this approach is not too Intrusive and therefore does not repel viewers who are tired of advertising or marketing campaigns.
3. Play with hashtags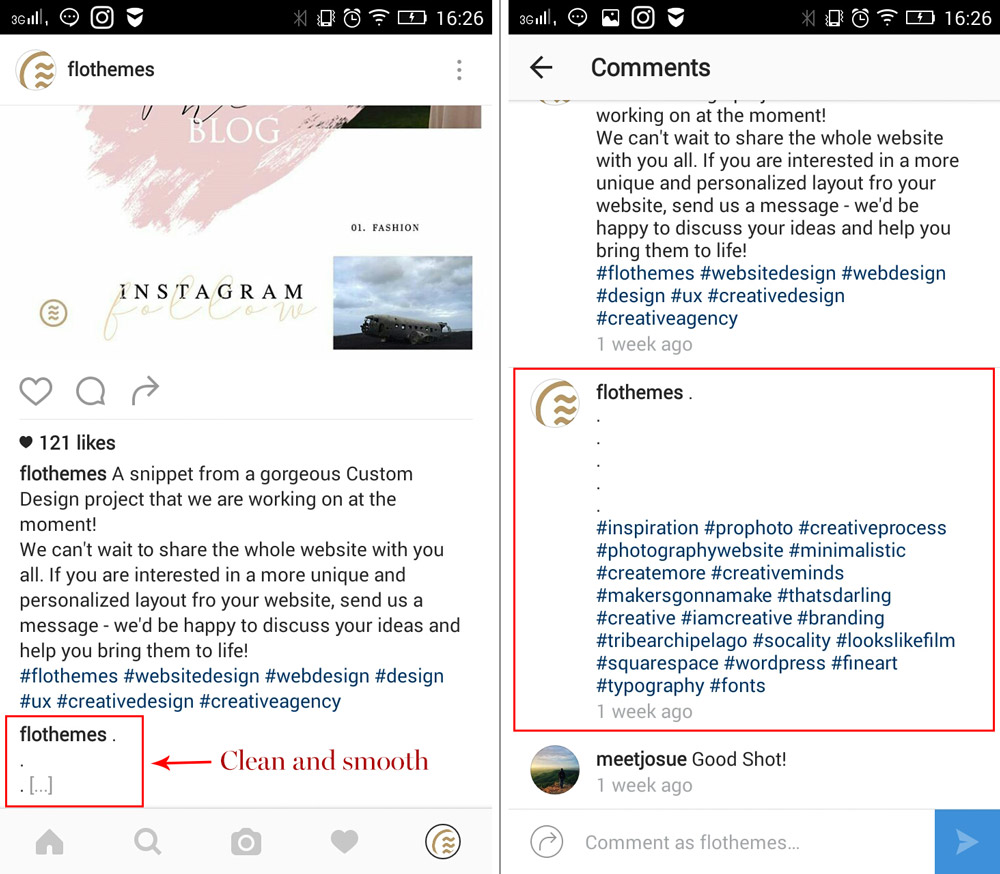 An interesting fact - in any other social network hashtags are not as effective as on Instagram. The correct hashtag is thousands of potential hits.
Initially, hashtags were designed to make it easier for users to find topics of interest to them, but they went beyond that and turned into a powerful marketing tool. Creating an intentionally interactive hashtag will help you increase coverage and engagement.
According to Statista, Instagram with its billion active users is the place where experienced marketers create their brand. If your company does not actively communicate with potential customers in this social network, there is a high probability that you lose opportunities and help your more experienced competitors. Instagram has become a must-have tool for social networks promotion, not just a resource to use.
Instagram disadvantages and what to do with it
Your posts in Instagram news feeds quickly take a back seat and using hashtags you can make them available all the time. Since users see them in search results, this is a great way to attract new followers and better understand your audience.
Save time and make a list of the correct hashtags for each product category in advance. So, if necessary, you can easily copy and paste them. To identify the best hashtags, brainstorm keywords relevant to your brand, then explore trending and popular tags in your niche. Avoid excessive use of keywords, as they clutter the post and make it spam. Instagram allows you to use up to 30 hashtags. To keep the post clean, try using 5 or 6 tags, and post others in the comments.
Select a pair of hashtags that are relevant to your photo and see what other hashtags other people use with them (the Websta service will help you with this).
Compile a list of basic hashtags that are suitable for your business as a whole, and save them to a file.
4. The power of comments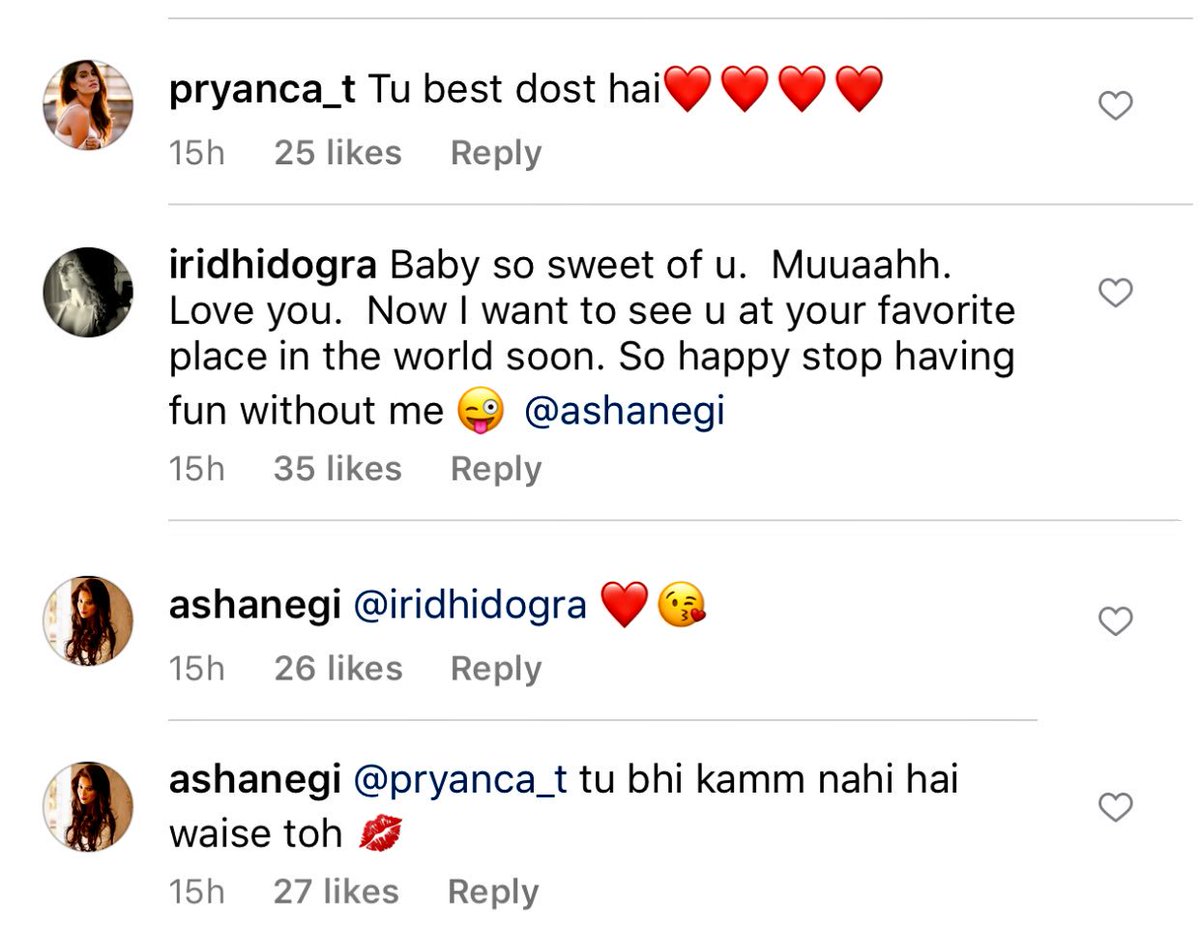 If you don't interact with your Instagram audience, then your investments' profitability will decrease and your audience's growth rate will gradually decline. Comments should be conversational and helpful, not advertise your brand in an intrusive way. Focus on talking to your followers, and soon you'll find out how powerful the platform is to build relationships with your target audience. There is also a more reasonable option to use SocialCaptain: automate your activities while you are busy with other moments of the marketing campaign.
5. Focus on the link in the profile bio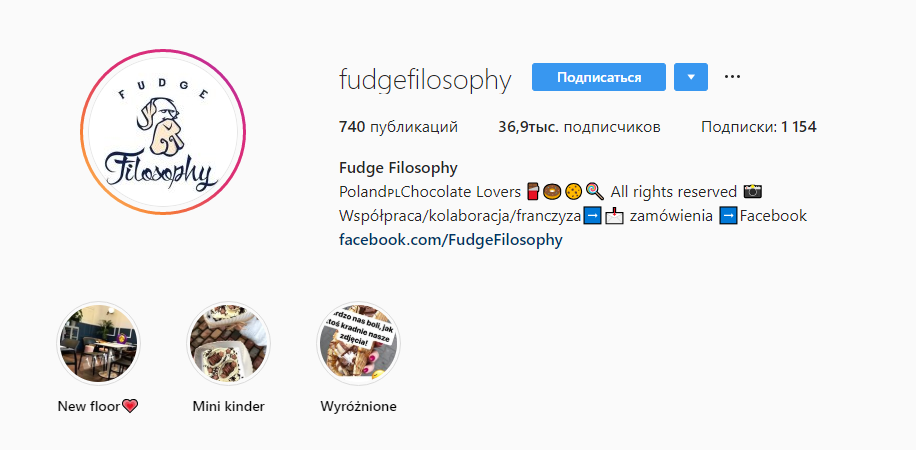 While a link to your site in your page's bio is a great first step, it's critical to develop a click-through strategy. In Instagram, there are special rules by which you can add clickable links to your platforms. We also strongly recommend that our customers add URL-links to their Instagram stories in order to optimize the number of clicks per account and ultimately generate more incoming traffic.
6. Monitor analytics data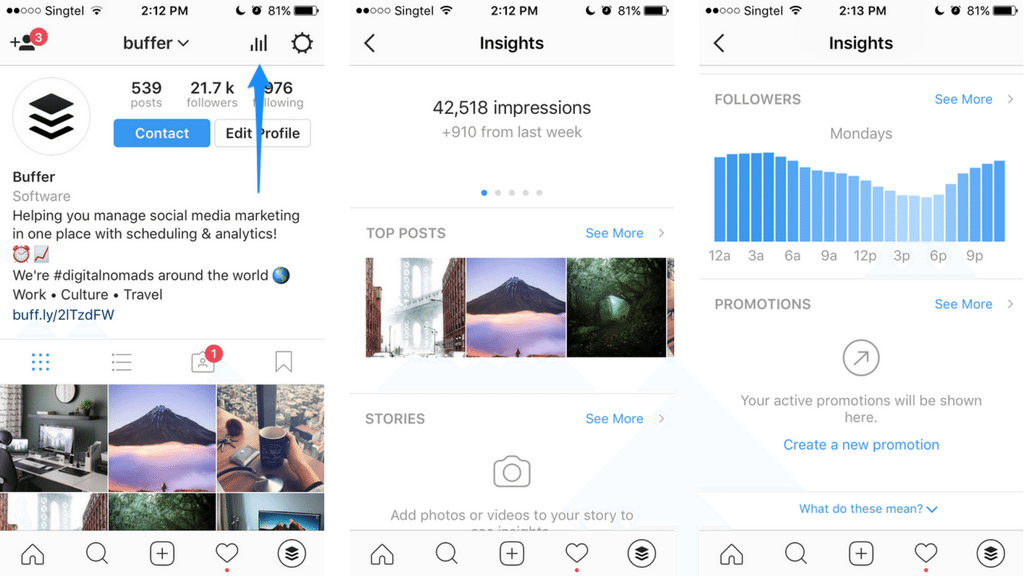 A brief overview of Instagram analytics will help you determine which marketing strategies work in social networks and which ones need improvement. Although the data provided isn't as deep as Facebook's, it's still enough to let you know more about your customer base.
How to report spam and block ads on Instagram
Instagram analytics will provide you with a visual report where you can see which posts your followers like the most. This way you'll know what type of content your audience prefers and use that understanding to improve engagement. You can also find out when users are online by day and time, and thereby schedule publications according to their activity at one time or another.
7. Be active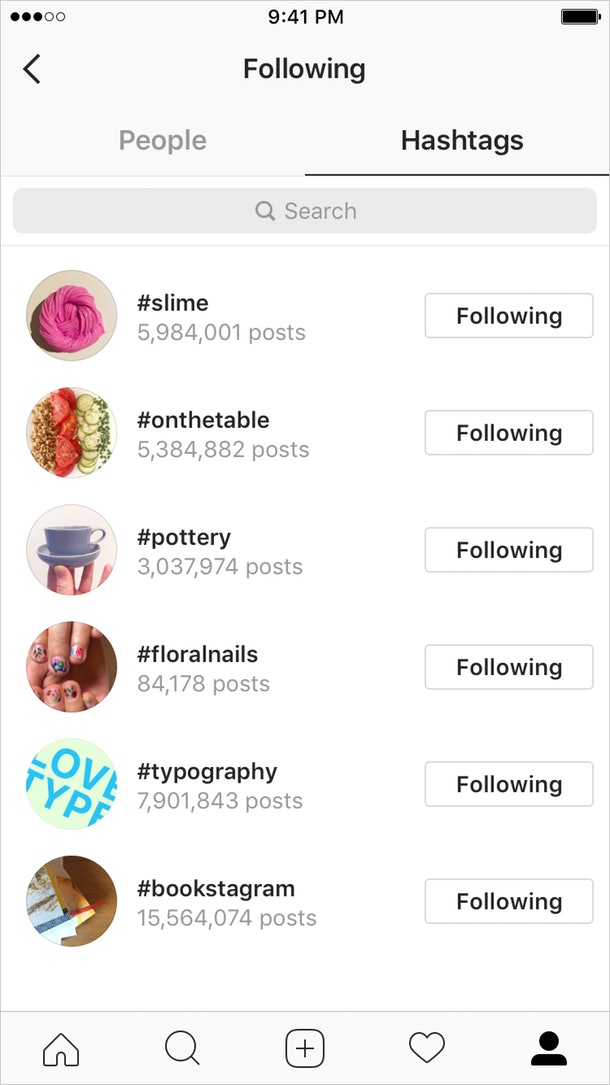 Don't even think about buying likes or followers. It may seem that this is one of the easiest tactics on Instagram to improve the rating of the page, but over time it will do more harm than good. Although Instagram does not disclose the criteria for punishing accounts, we assume that the presence of a large number of followers and low involvement will bring unpleasant consequences.
However, it's worth going the extra mile and interacting with your target audience. Put likes, comment and track the desired records and accounts. So you encourage their owners to visit your page, share likes, or even follow you. You can also collaborate with well-known bloggers. Such tactics will help you organically increase the number of followers.
Another effective way to get users to spend more time on your posts is to include a call to action in the caption. Conduct contests or use simpler tactics, such as asking questions. Competition is also one of the very effective ways to attract traffic to your account. You can play a discount on your product or book, or give the product away for free, or whatever. It costs you almost nothing, but the returns will be very high.
Why Spamguard is the best service for spam protection on Instagram?
After analyzing more than 5,000 profiles, experts said that on average, Instagram users post at least one photo per day.
They also found out that the more popular an account is, the more often it makes publications, on average, 2-3 photos per day.
The Instagram algorithm is designed so that everyone has a chance to get to the main page. And this means that tens of millions of people can see your post, and it will not cost you a penny!
Instagram allows you to publish videos for up to 15 seconds. Many do not use this opportunity, the better for you! Only 10% of all Instagram posts are videos, however, video accounts are getting more than 18% of all comments.
Conclusion
So how to get the most out of the time spent on Instagram for visual marketing? Where is the guarantee that the time spent on the promotion of the company will pay off with interest and ensure maximum return on investment? Start by following the tips above and to take your strategy to the next level we highly recommend you to check out the above-mentioned tactics on Instagram. Integrate these tips into your business promotion plan, and you can significantly increase the profitability of investments in social networks promotion.