The Beginner's To-Do Guide to Jumpstart Your Instagram Power
03 Feb 2020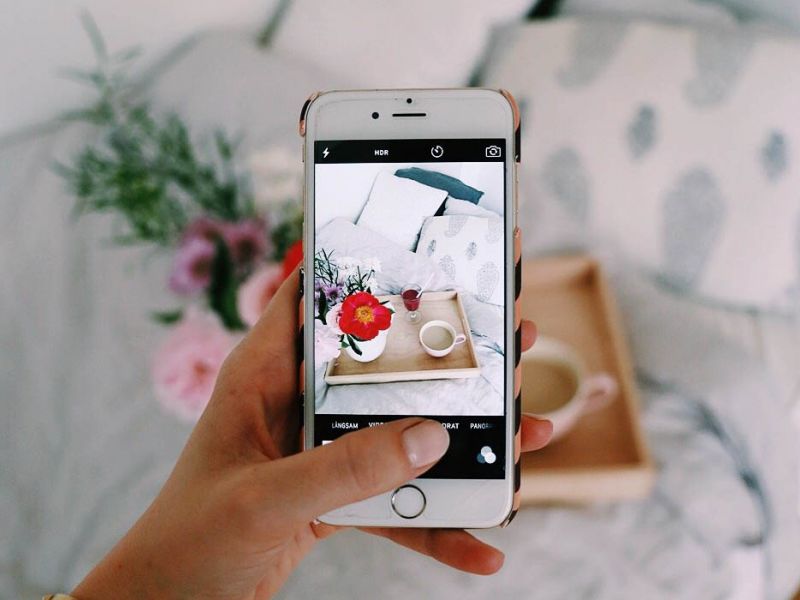 Recent studies show that Instagram users will spend an average of 28 minutes on the platform in 2020, with 200 million users visiting at least one business profile daily. As of now, about a third of the most views Instagram Stories are form businesses. Numbers are expected to increase even higher this year; we are expecting to see more than 75% of North American businesses use Instagram in 2020 and develop brand awareness by posting constantly on the platform. Instagram is the second most downloaded app in the Apple app store, writes Hootsuite. In 2020, the platform will reach 112.5 million users only in the United States; until now, Instagram is the fastest growing media platform. So you can see now why learning how to use Instagram to jumpstart your marketing power is a must.
Get the real followers
There are many marketers who choose to pay followers to increase their Insta power; however, this could be damaging for your business, so focus on getting real followers before anything else. Building organic relationships (even if online) will bring you more benefits in the long run than paying people to engage with your content. In any case, forming a real audience is definitely more challenging than paying to form one, so the first three things to focus on are: posting constantly, engaging with your online community, and responding to issues and questions discussed on your webpage. Try not to deceive your audience but interact with your customers and listen to their preferences.
Come up with high quality content
Beautiful content stands out on Instagram, as you might already know. Thus, you must learn how to photoshoot well enough to capture people's eye and therefore, interest:
Use lighting the right way

Center your subjects

Think about filters and how various posts would look on Instagram

Choose bold colors and well-defined shapes

Use VSCO or any other photo editing tools to make your content shaper and clearer
Tip: if needed, hire an essay writing service representative to help you out with content creation. In the end, delegating tasks will save you important time!
Target your audience
After you've researched your customers well and divided them into smaller subcategories, it is time to develop specific-target content for each subgroup. Your clients are divided according to their interests, age, hobbies, and location, so you need to respect these variables for best results. Getting more audience insights is always good, so make sure you know how to use social media analytics tools to track customer engagement across posts. Dividing into what your users want is the first step into climbing the Instagram success ladder.
Define your style
Next step is defining your style, which should be something you have already considered. If you do not stand out, customers will have a harder time remembering your brand and thus, your name will not be as popular as you'd like. You must find characteristics that only your company can provide and leverage on that. Your social presence is important, your network matters, and your brand must shine. Thus, find your style as quickly as possible and please! "Do not hesitate to be authentic," writes Do my essay director, James King.
Market that hashtag
Instagrammers are highly passionate about hash tagging, so use this to your advantage. start a hashtag campaign with your brand on it to bring more awareness to your account. According to Sprout Social, more than 70% of popular businesses on Instagram are branded. Use between one and two hashtags per post (over decorating your captions with hashtags is not necessary) to get customers involved and engage.
Avoid salesman techniques
Instagram focuses on a relatively young audience (ages 17-35), so using salesman techniques here might get you further from selling than the other way around; that's because younger clients are used to being constantly approached by various companies that want something from them; they get too many offers in too-short of a time frame, making them nervous and anxious about "being sold something." Thus, they want to avoid this at any price. If you use salesman lines on them, they'll be able to tell and you'll lose.
Promote your Insta page
Here are some ideas that will help you promote your Insta page accordingly:
Produce content regularly and update your old one constantly. Use

essay papers

services to come up with new blog posts, if needed.

Use cross promotion Instagram posting to connect your account to other platforms and networks

Center your posting on people

, people's products, people's services, people pictures, people stories

Create new industry hashtags

Publish your Insta content on site to increase conversion rates

Find a creative trademark to shape your style even shaper

Find influencers to work with for your products and promotions

Run contests or giveaways to attract freebie-chasers
Be consistent
Define your own brand guidelines and follow them accordingly. Use fonts, colors, and symbols that stand out and have a voice. Make sure you are consistent across time (post daily) and space (use all your social media platforms) and choose a consistent theme to expand on. Make sure that this theme is present within every single one of your posts through different means (either in the form of a symbol or text, or in the form of a specific color).
Test everything out
Here are some of the things you must pay close attention to:
Links included in the author bio

Hashtags

Insta filters

CTAs

Video or visual content

Post apps (e.g. Boomerang)

Captions
Finding a balance between these tools is what can ultimately push you from 10,000 to 100,000 followers, so make sure that you test these important things out.
Conclusion
Social media is becoming an increasingly important tool for marketing promotion and brand awareness development, so make sure that you and Instagram make friends quickly. Use this platform to boost your ratings and thus, boost your market power. Use the above tools effectively to increase your number of followers and jumpstart your social media platform! Good luck!