Types of Advertisements in Instagram
29 Nov 2022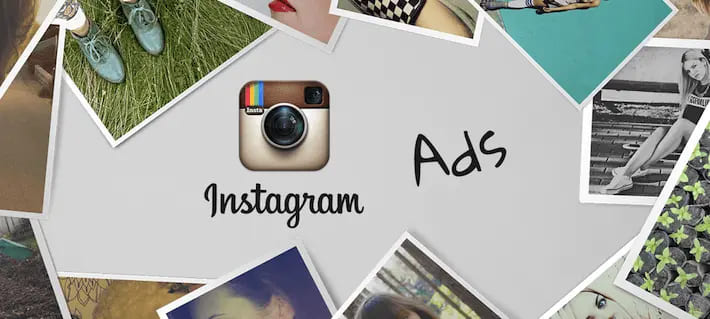 Instagram has turned from a social media into a huge marketplace for selling and buying different products, goods and services. Which is why launching the ad on Instagram is one of the most important elements for business promotion today.
The Types of Instagram Advertisements and Their Cost
There are paid and free ways of promoting. The paid ones are:
Targeted advertising. To use this method, you have to switch to a business account. Then you can use a Facebook app or Instagram personal cabinet. Promotion cost depends on the settings and the number of followers.
Advertisement in popular publics. The price of this way of promotion may vary greatly. A publication on the accounts with 100 000-200 000 followers can be a budget one: just a couple thousands of rubles, while top bloggers might ask up to half a million dollars.
You can also advertise in stories. First type of promotion will be about two times cheaper.
How to Create Advertising on Instagram?
Firstly, you need to create an Instagram business account. And it is better to attach it to a working business profile on Facebook. Next we recommend you to fill in your account and add friends so the page does not look suspicious. In other way the security system may ban you. We also recommend you not to attach cards or accounts you use in real life to the advertising cabinet. Otherwise, if something goes wrong, it will be hard and will take much time to unblock them.
How to Attach Your Instagram to Facebook for Advertising?
For advertising on Instagram, it is desirable to switch the page into a business-profile and attach your account to a Facebook page. Follow the instructions:
Click on the cog icon in settings below.
You will find the "Account" section in the menu. Go there and you will see a blue line "Switch into business-account" at the very bottom.
Then you have to choose an area your business is according to, enter the email address your account will be attached to and attach your page to Facebook business-page.
After you finish all these steps you have to define the goal for your advertisement.
Promoting Your Instagram Profile by Using Ads
This is one of the most popular goals. Many companies promote their business-accounts using targeted advertising.
What other goals may there be?
Generation of the lids, if you want to get the contact information from a client.
Conversion - if you want a person to make a purchase.
Traffic - if you want to increase the attendance of your website.
Engagement - if you want to catch people's attention to your page and increase the number of likes, comments and views.
Social media developers are constantly expanding opportunities for Instagram business ads. They have even run the "Tips from Instagram" section (https://business.instagram.com/tips/) in the middle of October 2022 describing how to interact with your audience in the best way. Although now all publications are in English.
But do not rush to take your dictionary and follow the link. Let us tell you about the ads types this platform has, for a start.
Instagram Ad Formats
There are 3 kinds of advertising on Instagram:
Targeted advertising through the Facebook cabinet.
Targeted advertising through the Instagram profile.
Advertising through bloggers and influencers.
Let us put away the mechanics of creating the ad (there are a lot of detailed instructions on configuring and running the Instagram ads on the Internet) and analyze every kind of it separately by objectively reviewing their pros and cons. It will show you a bigger picture and will help you understand its various aspects more deeply by comparing these different kinds.
How Much Does Instagram Ad Cost?
Nobody will tell you a specific price for the advertisement. It is you who determine the conditions, parameters and timeframes for your advertising campaign. If you chose targeted advertising, we recommend starting with a minimum budget of 500 rubles. This way you could understand how effective it is, how to configure it more accurately and continue to invest. In case of working with bloggers, we advise you to work with blogger exchanges at first. You can run an advertising campaign in Zoom starting with 990 rubles.
Instagram Adverts That Are Being Displayed
Targeting through advertising cabinet on Facebook.
You have probably seen such advertisements. It is the targeted advertising - the type of advertising which is displayed for an audience interested in a product or service.
Pros:
accurately hits the target audience. With the help of Facebook's special algorithms you are able to configure targeting in a most qualitative way. For example, if you have an online clothing shop, you can create a detailed portrait of your client interested in the variety of your products thanks to the Ads Manager settings.
gives a fast and sustainable result. As long as only users hitting the criterias adjusted see the advertisement, they will see your suggestions constantly. Which guarantees having a sustainable audience reach, it means also the result you will be able to see right after running.
has a low cost for entering/testing. You do not need to have a huge budget to run the targeted advertising. You can spend just 100 rubles to understand how this type of ad works. Of course, you will need to invest much more to get an effect. However, generally, spending on it two times less money compared to traditional ways of promotion, you attract targeted clients three times more.
Cons:
requires attachment to the Facebook account. If you do not have a business-page in this social media, you will not be able to configure Instagram targeting in a most accurate way. It can highly decrease its profitability and usefulness.
has a difficulty in configuring the advertising cabinet. If you are a newbie and do not want to spend money on configuring the advertising cabinets by paying other people, you will have to spend a lot of time diving into all the details.
it is an ad after all. No matter how accurately everything is configured, no matter how catchy the content is, people are still scrolling it in their feed or stories. Be ready that at first your main goal will be simply getting people to know what you are doing, your business. And only as the time passes, you will start to get your first orders or clients.
includes strict Facebook rules and inevitable bans for violating them. Yes, Facebook watches for the advertisement on the platform very strictly. If it does not like anything at all, it will immediately ban your account and block the card that is attached to your advertising account. Newbies must be especially careful.
Targeted advertising through Instagram profile.
Pros:
You do not have to be an advertising guru and try creating it through Facebook. Everything is easier and clearer here than in AdManager. However, it should be noticed that your Insta account should be switched into a business-account status and be attached to its analogue on Facebook. But in general, this is a perfect method for newbies: select a publication you want to promote, click "promote publication", configure several parameters and the ad will run.
Fast advertisement running. Again, because the configurations are simple, you can use promotion via your profile for testing and gaining experience in targeting.
Cons:
Comparing it to the AdManager on Facebook the imperfection is obvious. There is even nothing to compare. Instagram configurations are more primitive. That is why you should not have wait for impressive results from using this ad.
Waste of money. The main goal of an ad for Instagram is sales. As long as you do not exactly know to whom it will be displayed, you can hope on increasing the sales as successfully as after praying on attracting the clients. Such prayings do exist.
Yet again, it is an ad. No targeting will save you from a word "advertisement" in your profile's caption below the nickname.
What Does the Advertisement Look Like?
Promotion from bloggers.
For many years now the marketers observe a decreasing interest and falling trust in direct advertisement. People are ready to listen to recommendations only from their closest people and authoritative sources. That is why the demand for a promotion from bloggers of different sizes grows every day and has its own tendencies. For example, the business more oftenly began to order advertising not from big bloggers having more than 100 000 followers but from micro and nano bloggers whose number of followers varies from 1000 to 50 000.
Pros:
Trust. People got tired of the Instagram advertisements displayed in the feed or stories. They begin to have an "ad blindness". Bloggers can advertise content to the audience wisely and gently and people will not have any doubts in this recommendation.
Instant payback. If you recruit several nano bloggers who agree to work by bartering (it means you pay not with money but with your product or service) as contractors, promotion will cost much less than targeted advertising. While it may exceed any forecasts with its efficiency.
Simplicity. You do not need to know the technical rules for ad configuring, you do not need to come up with content creatives. Just look for a blogger your target audience is following.
Cons:
Search and negotiation. It really may become a stumbling block for realizing this type of advertisement. Do not forget that bloggers oftenly have a sin of winding up the likes and followers. And what approach to choose for working with them, how would you suggest cooperation? How to understand that the person is a blogger? These questions can be easily closed by using the bloggers exchanges. The amount of money you will spend on ordering through such platforms is immeasurably little towards the time and efforts you will spend on searching for bloggers and negotiating with them.
No guarantees. Of course, there is a human factor. That is why not always you can prognose the results of such campaigns and guarantee its performance to be accurate. And again, you can "insure" yourself against an unpleasant experience by turning to special services. All the bloggers there get tested, and the platforms themselves are interested in making your cooperation productive.
How To Advertise on Instagram?
How Do Instagram Ads Work? As a rule, people on Instagram are sharing their consumer experience or watching others' experience. That is why no matter what advertising you choose, this factor exactly should be a base for your promotion. Users would love to see and perceive interesting content both in their feed and stories. Do not forget balancing between the versions of useful recommendations and direct selling. When the ad corresponds to a person's needs and interests at the moment and is not compulsive, this makes it 100% efficient.
Do not forget balancing between the versions of useful recommendations and direct selling. When the ad corresponds to a person's needs and interests at the moment and is not compulsive, this makes it 100% efficient.
How to Order Advertising?
You can create and host advertising campaigns yourself using the Instagram promotion tools or the advertising cabinet AdManager on Facebook. However, if you are only starting to learn how to promote on Instagram, you should be ready to spend time to learn the rules and details of creating the targeted advertising. As you can make mistakes on start in selecting the audience, choose the wrong content or waste the advertising budget at all. To avoid such risks and get a guaranteed result, we recommend contacting professionals - marketers or SMM-specialists. They definitely can tell how to get Instagram ads and make them efficient, help you understand the process and learn details you may not pay attention to by yourself.
What is SMM on Instagram?
This notion is an abbreviation of the first letters of the words "social media marketing". It means an advertisement on social media. Its main goal - to attract the attention of people to an account, product or service. The list of measures in SMM promotion may be different depending on the company's purposes and tasks on the platform.
SMM Promotion on Instagram
If you are still wondering "how do IG ads work", here is your answer divided into steps so that it will be easier for you to dive into this topic and remember important points. The advertisement in social media consists of the following steps:
Defining the target audience, its interests and preferences. The main Instagram users are young people from 19 to 35 years.Wherein the number of girls is two times bigger. Interest targeting will help to identify who may become your potential clients from the followers you have.
Creating content that can attract the attention of the target audience. Wise match of visual and text content will be optimal.
Measures for increasing the number of followers (contests, surveys etc.)
Forming the loyalty of users to the company.
Making analysis and necessary adjustments at the end of the certain stage of the advertising campaign.
Images for Instagram Advertising
The image is about 80% of advertisement success, but in order for it to pass moderation, you have to follow the rules. It also regards Instagram product ads.
Most part of the text must be placed in a cover letter, text must not take more than 20% on the image. Using the large font and placing it all over the image is not allowed.
Certain types of advertisement: adult content, incitement to international and racial hatred, images including obscene language etc., are not allowed.
Facebook does not like images including ads with alcohol, gambling, loans, lotteries and online dating. Firstly, the advertising of such products is prohibited in several countries. Secondly, there is a chance this content will harm users.
Pictures showing untested results. Including "before" and "after" photos in the advertisements of tools for weight loss or photos confirming fabulous online earnings.
Prices For Instagram Advertising
The advantage of targeted advertising is that you can clearly understand how much the particular action of client costs. For example, you have run advertising with the aim of increasing the number of your Instagram account followers. After hosting the advertising campaign, you can count how much every follower costs. Divide the advertising budget into the number of people that have followed you during the advertising period.
It is more complicated regarding the expenses for advertising from bloggers, as long as your main goal is to increase your awareness, not to do an immediate action. However, if a significant part of a blogger's followers complies with your target audience, this way of promotion would be more successful than targeted advertising.
Because their advertising has a longer effect than the video shown in feed or stories. And every blogger also has specific prices. Someone asks for a hundred of thousand rubles for a publication, someone cooperates by bartering.