Reach and impressions – how they differ
10 Oct 2022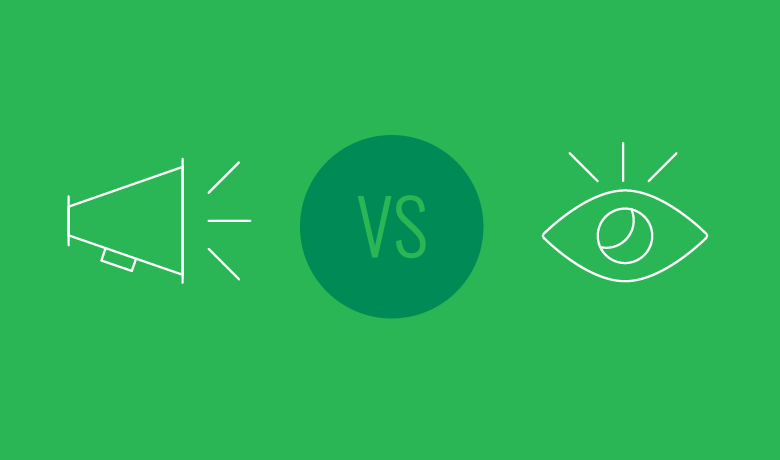 Reach and impressions are very popular terms used in promotion area in social media. You can often read about them in the articles devoted to this subject, courses and recommendations from the famous bloggers. But if you have just started mastering promotion on Insta, you may not know how they differ from each other. Let us find out what the terms used above stand for.
How reach and impressions differ
Don't worry, there is no difficulty at all! To distinguish the terms, rely on their names. In simple words, one figure shows the number of impressions and another – the audience coverage, people who read your publications.
If you want to go into detail, let's do it:
Impressions show how many times your readers saw your post. Repeated views of single text or video are included.
Reaches is the number of people who read your post. The figure does not include repeated views.
For example, your subscriber saw your post ten times. In this case the reaches are 1 and the impressions are ten.
So what is more important?
Both of them are important in equal measure. It is also important to remember that the number of impressions is always greater than reaches. But don't think that the impressions don't influence promotion of your Instagram. When you have many impressions, it means, that your subscribers are interested in the content you make. They read it in the news feed or get into the habit of reading your texts again.
The main function of reach is to show your audience growth which is also important in your work. So you can't be one hundred percent sure what goes the first on Instagram: reach or impressions.
By the way, the advertisers estimate reach and impressions, when they decide how much money they may pay for the advertising from a blogger. Nowadays, your posts must be popular, the number of followers should not be a priority. Just make your content interesting and attractive for everyone!
Where to check impressions and reach
For the statistics visit your business page. But don't rush, it is available 24/7 and does not change a number of its functions. Everyone can check his statistics on the home screen of his profile.
You can check the statistics of the whole account and your separate post and story. Instagram is very convenient for it.