Top Useful Analytics Tools for Instagram
29 Nov 2019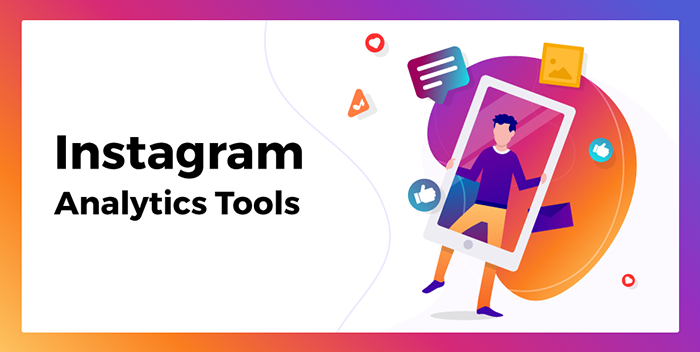 Top Useful Analytics Tools for Instagram
Instagram came into the picture late playing catch-up. However, in 2019, the social media platform is proving to be a force to reckon with. Aside from offering social media users the opportunity to share photos and videos, Instagram is also offering businesses the opportunity to enhance their visual advertising efforts. Today, Instagram is among the best social media platforms to advertise on. Businesses appear to be gravitating towards Instagram more than the other platforms. But, how can a platform like EduJungles know it is giving its audience what they want? How do you measure the influence you are having on Instagram? Well, here are a few tools that should help you with that.
Curalate
If you are a business that sells products through your Instagram account, then Curalate is a tool you can use. This tool gifts you with analysis and information on the sale of your products. Curalate owns the "Like2Buy" links and these help to curate content to help businesses sell their products. With this link, it is possible for a business to track how their social media campaigns and advertisements help propel the sale of products. Aside from monitoring social media campaigns, Curalate helps to monitor mentions and tags. With this information, it is possible for a business to monitor its activity and influence online.
Simply Measured
This is one of the best Instagram analytics tools right now. It offers you several features that can help enhance your business activity. The first thing Simply Measured does is help you know how much influence your brand has. It also helps you know some of the Instagram influencers already following you. It is possible to bring these people on board and have them promote a business's products. Another advantage of this tool offers is that it helps the business know the content that generates the most activity. The tool also shows a business's performance on Instagram while also comparing a business's current and past engagements on Instagram. Having this data is crucial as it can be a bedrock for solid social media campaigning.
Union Metrics
This particular tool is of great importance. With this tool, a business is able to track its social media presence and influence. With this tool, one can generate a monthly report that helps to showcase how a business's posts are performing. With the report this tool generates, it is possible to identify certain patterns and themes. It is possible to use the report to compare the performance of new posts against the old ones. A business also gets to see how it interacts with its followers. Some of the best Instagram insights this tool offers include the appropriate or most effective times to post and how much activity posts from that period generate.
Squarelovin
Well, if you are a business that wants to track your Instagram profile, then Squarelovin is the best tool. With this tool, you can track your business's hourly, daily, weekly, and monthly Instagram performance. It is crucial for a business to track how its profile is performing. Through such tracking, one is able to know who follows them, how their followers are responding to their posts, and which posts stand out from the rest. According to fast-growing writing service Resumethatworks, by using Squarelovin, you can be able to track the best and worst times to post. Yes, you can track the best time to share your posts and avoid instances when your posts generate the least activity.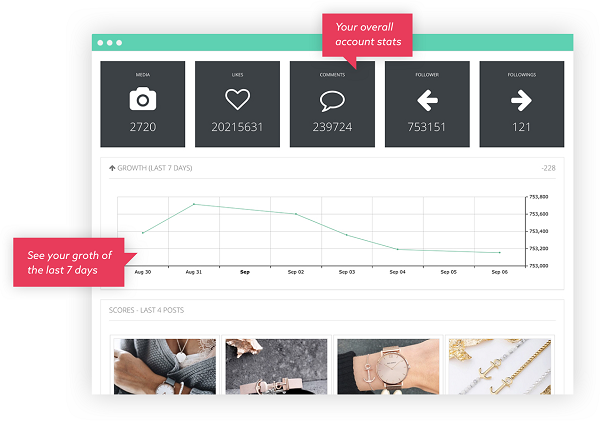 Bitly
Like Curalate, Bitly helps to track Instagram bios. Tracking one's bio is crucial in this day and age of social media. To know how one's social media campaign is doing, it is crucial to embrace the idea of using tracking tools. With Bitly, it is possible to track how one's goal of generating traffic to one's site is going on. This tool works for small and big businesses as well. With Bitly, it is possible to track bio click links. If in need of comprehensive performance reports, it is possible to use Bitly together with Google URL builder. Using these two together helps to offer perspective and generate data that can be of great help to a business.
Keyhole
If you are looking for an Instagram analytics tool that you can to track your keywords or hashtags, then you need to consider Keyhole. There is a lot of marketing data on social media platforms. However, few businesses know how best to use this data to enhance their businesses. But, Keyhole seeks to offer such businesses the opportunity to make the best of this data. With this tool, you can track historical data and have it on display on graphs. These graphs help make reporting simpler which also granting businesses the opportunity to develop strategies to enhance their efforts. Other particulars you can track using this tool include URLs and competitors' accounts.
Hootsuite
With Hootsuite, you get a two-in-one analytics tool. First, you get an analytics suite and an Instagram post scheduler. With the scheduler, a business can plan its posts and spread them out over a period of time. Being able to track one's timing is an essential Instagram analytics aspect. With this information, you can track your post timing history as well as your content. With Hootsuite, you also get an analytics suite that offers more than other analytics tools. You get a tool that is customizable and offers more detail.
Lapse It
While talking about visual advertising on Instagram, one has to mention Lapse It . With this tool, users have the opportunity to post great videos on their profiles to help generate traffic. If one is trying to promote a movie, this tool can be of great help. Movie review examples on a platform like Instagram have to attract their target audience. With this tool, one has the perfect opportunity to actualize this. You can edit and post great videos and generate the traffic you want.
In conclusion, you are not to read this article and not try out one of these tools to help enhance your business's Instagram presence. If you wish to attract more activity plus followers, then you have to use these tools. Track the metrics that offer you a great picture of your social media activity. This way, you will gift yourself the opportunity to have more followers and online presence. Instagram continues to grow with each passing day and it is crucial that businesses learn to make use of the opportunities this growth comes with.