The Ultimate List of Instagram Tools for Beginners
11 Dec 2019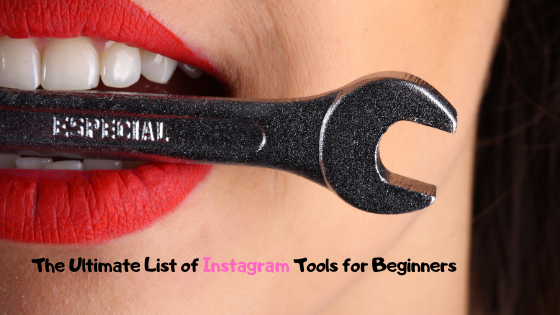 The Ultimate List of Instagram Tools for Beginners
Even though Instagram has talked about removing likes on this platform, it still remains to be more of the most influential social networks for business growth. The beauty of social media is that it allows you to use pictures do say a thousand words.
Unlike on Facebook where there is no guarantee if your followers will read your posts, on Instagram, they're bound to see your images and videos. You need to post high-quality visual media and come up with engaging captions that encourage followers to comment or follow the link on your call-to-action.
With the right Instagram tools, you'll be in a position to target your audience with the right content. It might seem like keeping a functional page on Instagram is a piece of cake, but there is a lot of work that goes into garnering many followers.
Aside from selling a lifestyle through customer-generated content, you also need to convince prospective customers that they deserve and can afford that lifestyle. Use visual media to prove to your followers that your business offers value.
Whether you're a research paper writer or you own an online cosmetic shop, you can always use Instagram to your advantage.
This article has put together a comprehensive collection of Instagram tools you can use to ensure your business grows. With these tools, you can easily manage the content you publish on your Instagram page, schedule posts when you don't have time in your hands, and do so much more on the platform.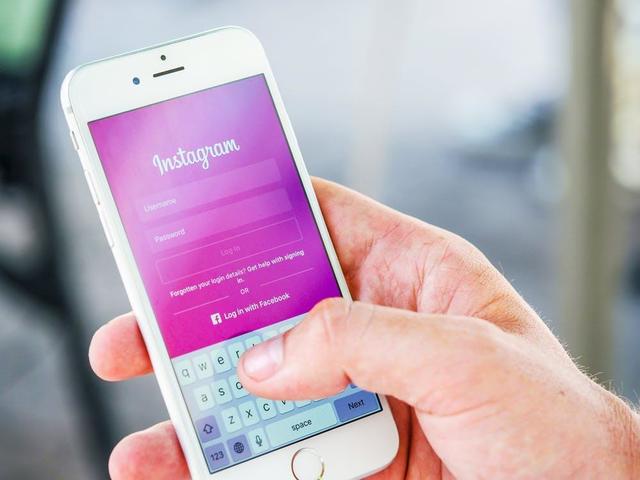 Buffer
This is an excellent Instagram tool for social scheduling that is compatible with Android, iOS, as well as web platforms. Even though it's still new to the market, many business owners can attest to its usefulness.
This Instagram tool ensures that you post images without being in contact with your mobile device or computer. The developers of this application understand that running a business can be quite time-consuming. As a beginner entrepreneur, you need to ensure you maintain a solid online presence.
Since Instagram is so influential, you need to use it to help grow your business. You can schedule a single image post in the morning and ensure buffer posts it for you during the day while you're busy keeping your business afloat.
People whose businesses are still in the startup phase will tell you that their days end even without them knowing it. There is so much time to do and so little time to do it. You are very unlikely to remember to check your social media pages when you're trying to get prospective customers to make purchases. Such Instagram tools ensure you have your hands on deck and that everything is under control.
Hootsuite
This is another social scheduling tool that also monitors the activity on your Instagram page. You need this application because it gives you useful insights on how to improve engagement on your page. As a business person, you need to ensure that every post you publish encourages people to engage the business in their commenting, following links, and even making inquiries in your inbox.
If days go by without any prospective customer engaging your brand, there's something you're doing wrong. With Hootsuite, you get to answer the question, what am I not doing right?
This tool is only compatible with web applications, which means you cannot use it with mobile devices. It is suitable for beginner entrepreneurs who have no time to check their phones throughout the day. At the end of a long day, you can log into your Instagram account to respond to comments and answer any questions you have in your inbox.
Hopper
If what you're looking for a scheduling tool that's exclusive for use on Instagram, this is the application for you. Hopper is an Instagram tool that does more than just posting single image posts when you cannot access your mobile device. It also helps you come up with content calendars, and it also has room for draft posts.
You can even preview posts before scheduling them so that you make posts that correspond with your brand image.
Later
If you're always postponing posts on Instagram, later is an excellent tool for you. This is a free scheduling application that also has a premium package. It's compatible with web applications and is quite popular among small business owners because of its efficacy.
This is an easy to use tool that helps you turn your bio links into shoppable URLs. This Instagram tool will help your business grow because it helps you increase sales.
Conclusion
As a beginner entrepreneur, you need the right Instagram tools to maintain a solid online presence. Since you'll hardly have time to check your Instagram page during the day, scheduling applications help you keep publishing posts that correspond with your brand image.