02 Mar 2020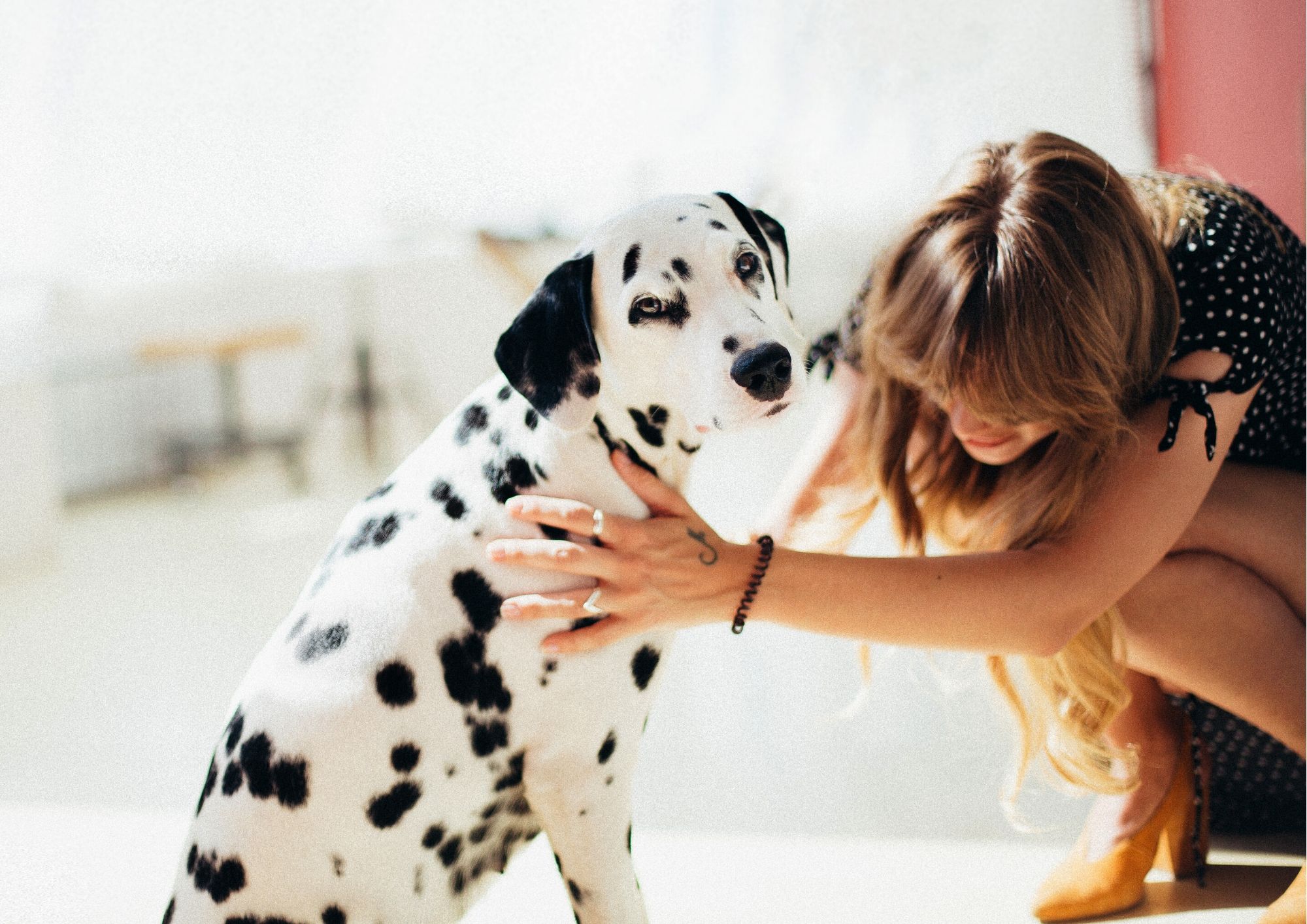 Instagram, like the entire Internet, is full of frauds who want to steal your money. Each time, they come up with new ways to fool a naive user with impunity, develop schemes that make it harder to track them. Internet allows you to remain anonymous - this is a great blessing, and an equally huge problem. It is likely that you won't return your money after they got to scammers.
Therefore, it's important to protect yourself with knowledge of common patterns and tricks, so that in the future they won't be fought on them. We will talk about the most common types of fraud on Instagram.
Classical Hoax
A very common, but running pattern. Its essence is very simple:
A blogger makes a contest and asks everyone to write him a direct;

Answers all who subscribed that they won a prize, they only need to pay for shipping / insurance / make a contribution and etc;

After the money is sent, the victims will be blacklisted or ignored.
A simple truth: if someone ask you to pay, it means that there wasn't even a prize, they're just trying to separate you. Fraudsters take advantage of the sincere and immaculate desire of everyone to get a thing for free; sometimes the temptation is so great that the sacrifice is made to any promises. "There's no such thing as a free lunch," as people say.
Trading Scam
Instagram isn't a platform for trading, so such a fraud is very common thing here. You're buying a product, but it is simply not being sent, or it is not what you ordered that is being sent. There is no guarantee in this situation, no agreement was concluded and no one owes anything to anyone. Therefore, we do not recommend making purchases exclusively through Instagram; it is much safer to carry them through a site where there is a real guarantee and where the contract is concluded.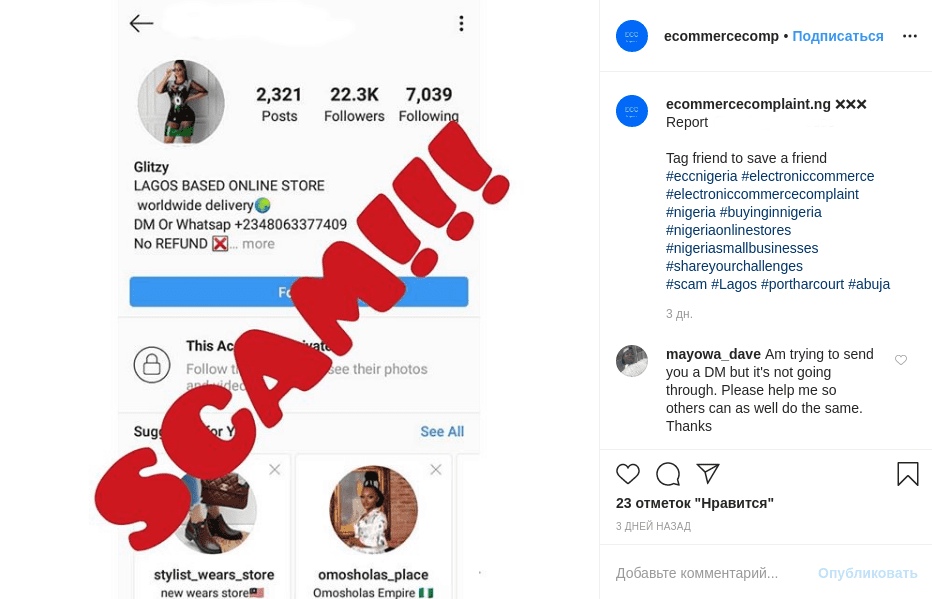 Business Trainings
Another very popular scheme, but already more ambitious and long-playing. A scammer promises to teach a commoner how to make huge money by opening his own business, and offers to buy access to the conference, invest something, purchase a webinar and more.
Remember: it's not profitable for anyone to learn you to make millions. Investing in charlatans will not pay off.
Fundraising
Mom is sick and needs money for an operation, the shelter have not enough money to keep animals, the parents evicted someone from the apartment... Substitute here any similar story, and you already have a scheme for a divorce for money. Fraudsters allegedly collect money to help someone, but there is no one who needs help in the end.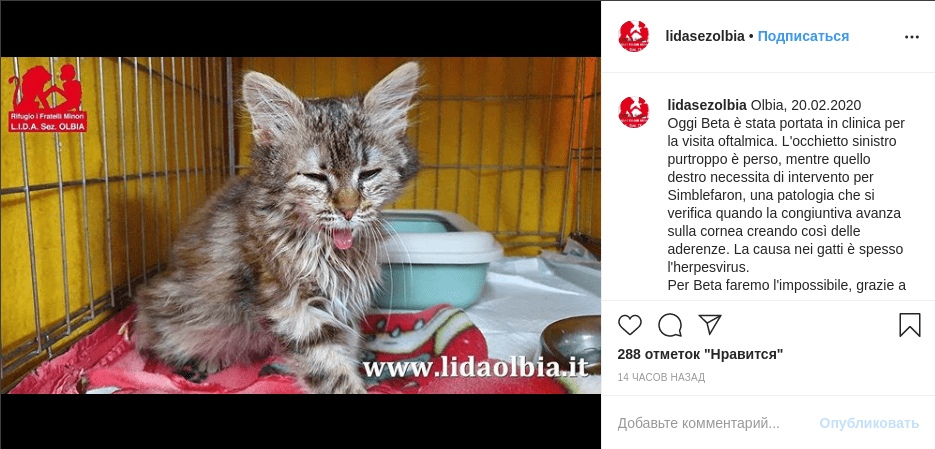 Sometimes scammers just hide behind real charitable foundations, but in reality they take money for themselves. If you want to help, it is best to work with the funds directly, without any such intermediaries.
Ad
Be careful even with ads from the instagram itself. Fraudsters can take advantage of a popular brand to arouse your trust. Even if you are careful enough not to be fooled, take time to explain your mother and father how to recognize a money divorce. This can save their last savings.
They can deceive not only with the promise of a free monetary reward.
Always check the links. Check them with those that lead to the official website of the company.
This is a false link leading to a scam site:

And this one is true link:

All of this can be easily checked through a search engine. Almost any company has its own website, a link to which will give the first page of the search.
Fake Medicine
In general, a separate story that deserves attention is false medicine, which crawled on instagram like a tumor. Moreover, the comparison here is quite appropriate, because the "doctors" encroach on the health of their readers. And it's not even a cold or flu.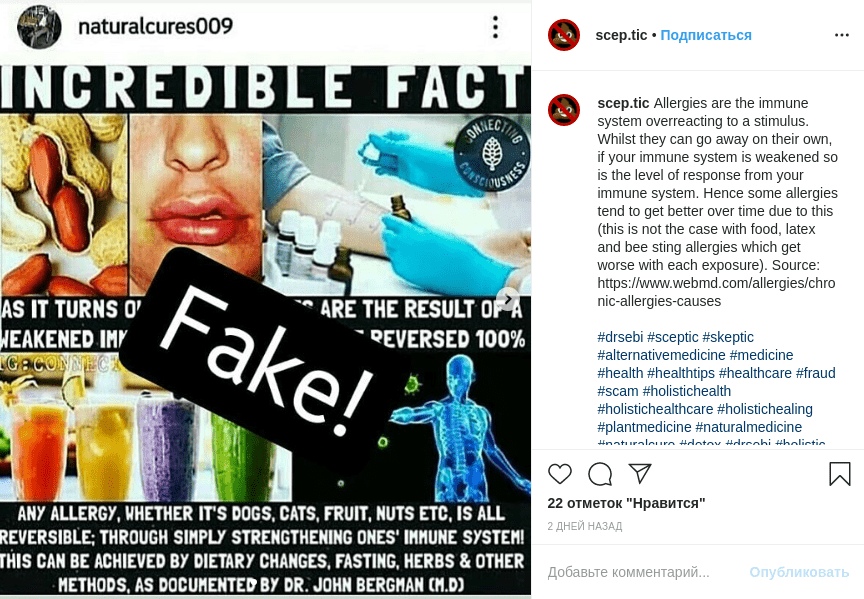 Purchased Verification
Anyone can actually have a checkmark. There is an underground business that sells them; the amount is rather big, but it can be found among scammers. The screenshot is taken from this article on this topic.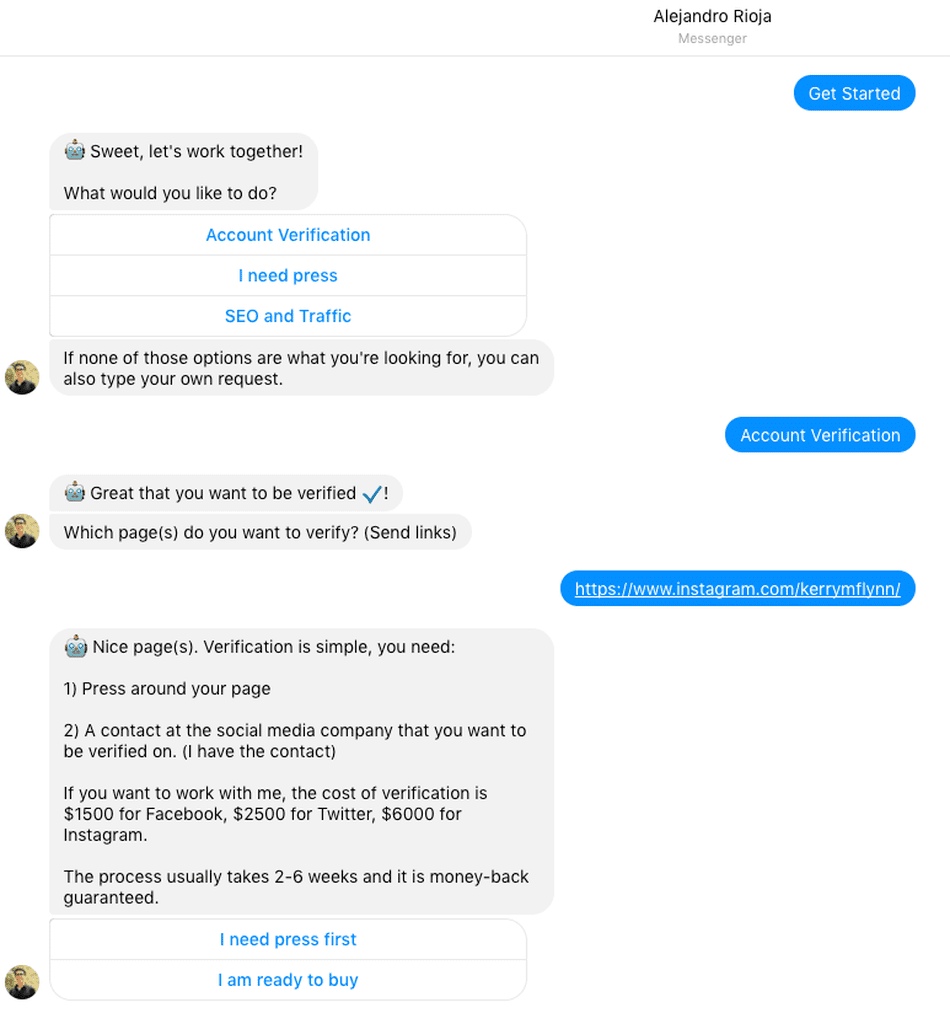 Therefore, in "verified" accounts is also worth being very careful - even among them there may be those who are trying to trick ordinary people.
Fishing
Not so obvious hacker trick. In fact, you are simply asked to follow the link, and sometimes it sounds really convincing. But when you still give way to the temptation and proceed, the hackers calculate your data and IP address, which can be used to find a real address. Also, viruses can be sent to your computer, and sometimes they are extremely dangerous - they can steal all the information that is stored on your device.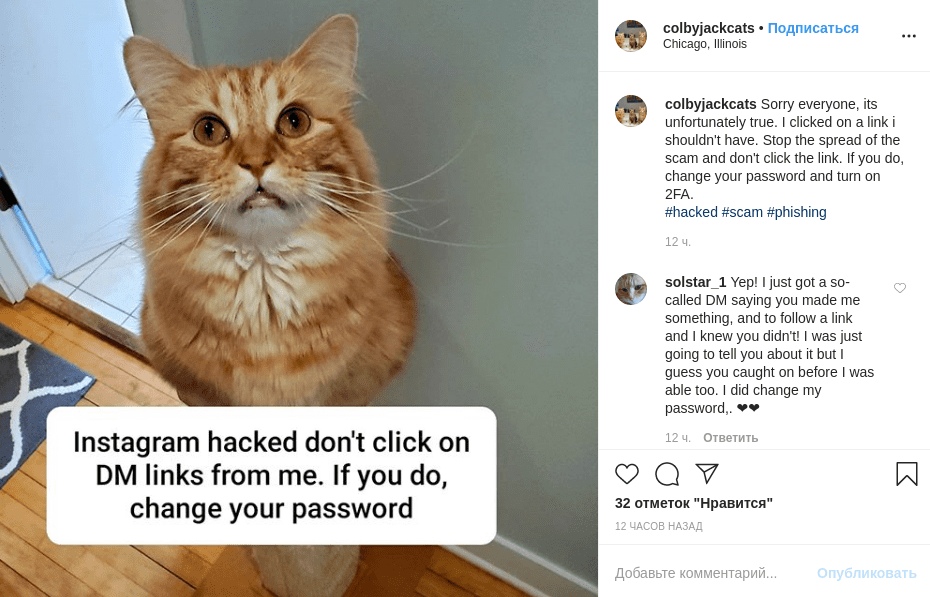 Check suspicious links through special services. For example, a free service from Kaspersky.
There are still a lot of all kinds of manipulations. Be vigilant and evaluate the situation soberly, do not be fooled by different temptations - nobody will just help strangers, but many people want to deceive a stranger and take money from him.