14 May 2019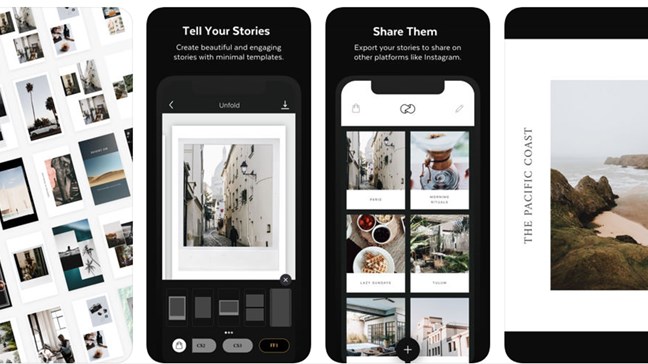 Design of account
First of all you can have the same template for all your posts;
Secondly, mix various designs, for example in chess order;
Thirdly, a combination of several posts to establish one unique design.
If you don't have enough money to ask some professionals to make your own design, you can use free tools. In this case your smartphone is all you need!
The first step
Think about concept. Do you want to use single template for all posts or every of them should be unique ones?
Choose your color palette. The "In Color Balance" will help you.
After that think about general style: retro, drive, tenderness, etc.
Be careful! Your task is making impression on the audience, not choose your favorite color or style. So it will be better to read about the psychology of color
Design tools for Instagram
Canva
It is the most popular app for creating designs. It includes a lot of free:
Images;
Fonts;
Templates;
Icons.
Besides it, you can edit your photos online and upload own pictures.
Picsart
The tool includes some interesting effects, frames and backgrounds in addition to usual filters. has bright backgrounds, interesting frames and non-standard creative effects.
Preview
You have a conception, but you can't imagine what it looks like. Use this tool to view the example of your account. "Feed Master" and "Garny" are similar tools.
Snapseed
This tool allows you to process pictures. There are many various useful options. Especially pay attention to the stickers with the text.
StoryArt
This application is a template for Stories on Instagram. Choose an interesting design for you, upload your own photo and download the finished post. Some number of posts is available.
Desygner
Canva has an impressive competitor. This graphic editor becomes more popular every day. Here you can edit images, work with layers and add various blocks.
Design Lab
Another service that helps you to create interesting Stories. Text overlays images, also dozens of cool fonts are available.
Post Muse
The application provides a large selection of colorful templates, convenient features and a smart editor. The downside is that the functionality of free version is cut.
Story Lab
The usual application for creating cool Stories. The interface is clear to everyone, there are many non-standard templates.
Social Media Post
Android application that offers good themed templates. But the interface initially seems complicated, so it's difficult to deal with it. It is possible to attach funny stickers.
Highlight Cover
If you want to create unusual covers for the Actual, then the application will be the best.
Grid Maker
Special and unusual tool. You can make a seamless design. "Grid Maker" will help to combine several posts into one illustration and divide it into 9 pieces.
Social Media Post Maker
The application includes a cool collection of amazing templates that can be used to promote an online store. Here you can find new arrivals, sales and discounts.
Adobe Spark Post
The developers of this famous corporation took part in creating this application. It looks incredible against the background of competitors. Various color palettes are also available.
Story Maker
Another tool in which to create convenient Stories. The minimum set of functions:
Background;
Text;
Templates.
And this is enough, Stories come out very nice.
Inshot
The interface is quite welcome; you can choose forms and filters for photos. Such basic settings are enough to create a stylish account design.
Unfold
The tool helps to improve the stories. Here is an impressive selection of cool templates.
Extra ones
Also there is a list of well-known apps of Western audience:
VSCO – filters to edit photos;
Photoshop Express – PS for smartphones;
Repost for Instagram – copy post designs of competitors;
Examine each of the proposed tools and test it. After that, you can create cool illustrations with photos. These jobs make Instagram users continue to use this social network. Show them a design of publications that they have never seen before and number of your followers will increase every day!