Inactive Instagram followers
24 Jun 2019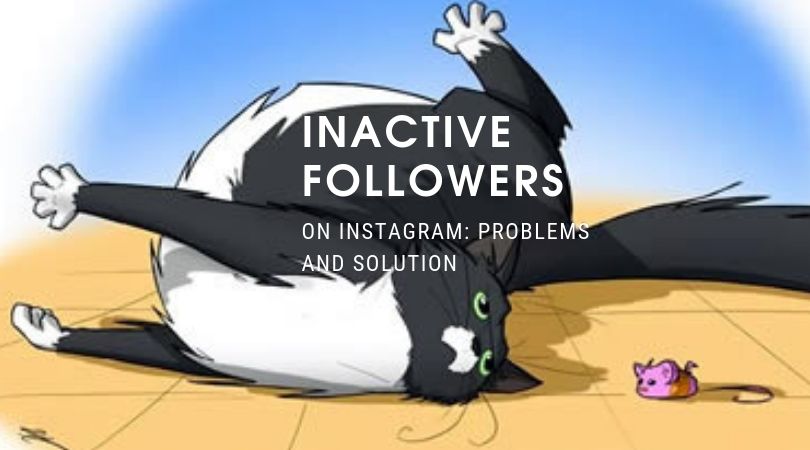 Preview:
One major problem is that each Instagram or other social media user faces is "junk" in subscriptions. Usually, he has ghosts or inactive accounts, fakes, commercial profiles created for promoting any product or service. Often such followers leave advertising comments under posts, spam with search queries, links to the store page or product.
For an average Instagram user, this is not critical. However, if you run a blog on this social network or use it for business, such followers are not only useless but can also be harmful. First, because of fakes and inactive profiles, it's difficult to track statistics on real users. And secondly, thanks to them, you can lose your audience: real, live readers. They can notice that your page has many inactive followers or bots and will unfollow you.
Inactive followers on Instagram: problems and solution
In order for your account on Instagram to go on top in the news feed, you must clear it from bots and inactive users. It's difficult to individually remove them. You must use Spam Guard service to automate such a process. It will do a big part of the work for you.
Main tasks performed by Spam Guard service
Removes inactive accounts and bots. Inactive followers cannot rate the account shown, which is why it's not ranked in the feed.
2. Cleans profiles from commercial accounts.
3. Delete pages that don't follow you.
Step-by-step instructions to clear your account of inactive users and commercial bots activity
In order to free your account, you should add it to Spam Guard. After entering the login and password, click an Add button.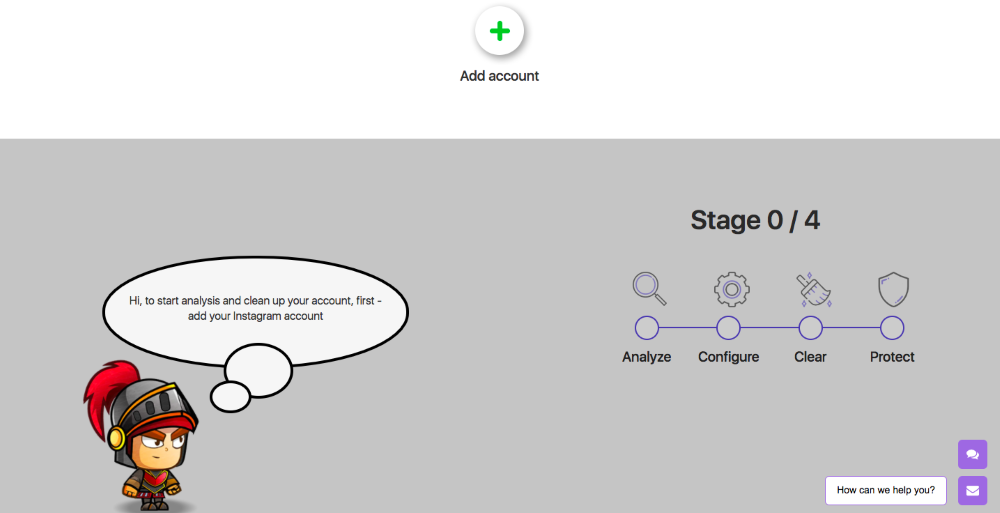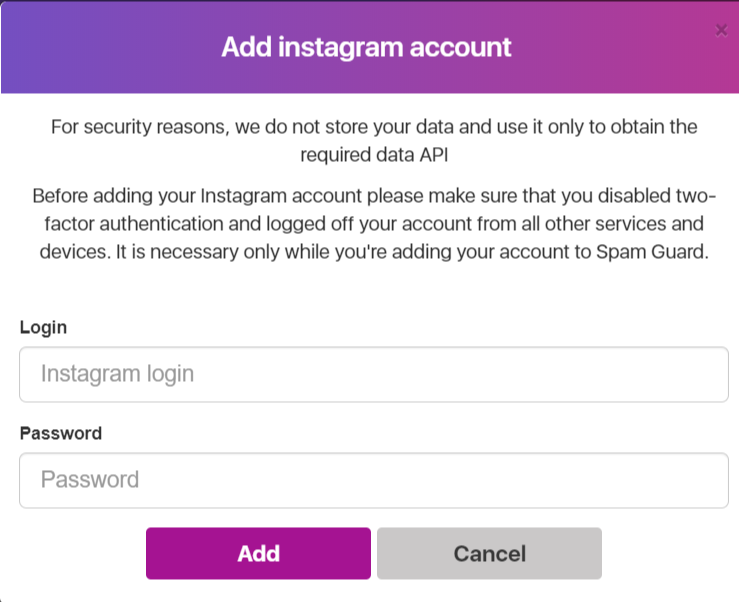 2. After adding your account to this service, it'll be synchronized. During this procedure, Instagram can request a verification code. It will be sent either to your indicated email address or to a phone number associated with your account. After the synchronization procedure, you can either immediately start cleaning your account or begin a test cleaning.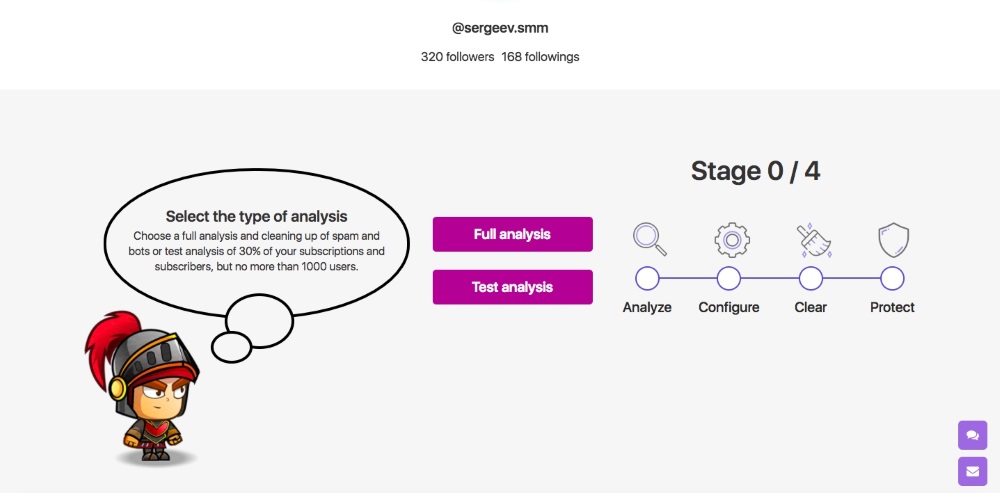 3. SpamGuard will begin to examine your followers regardless of which test option you choose. Such a process may take time. It all depends on the number of readers.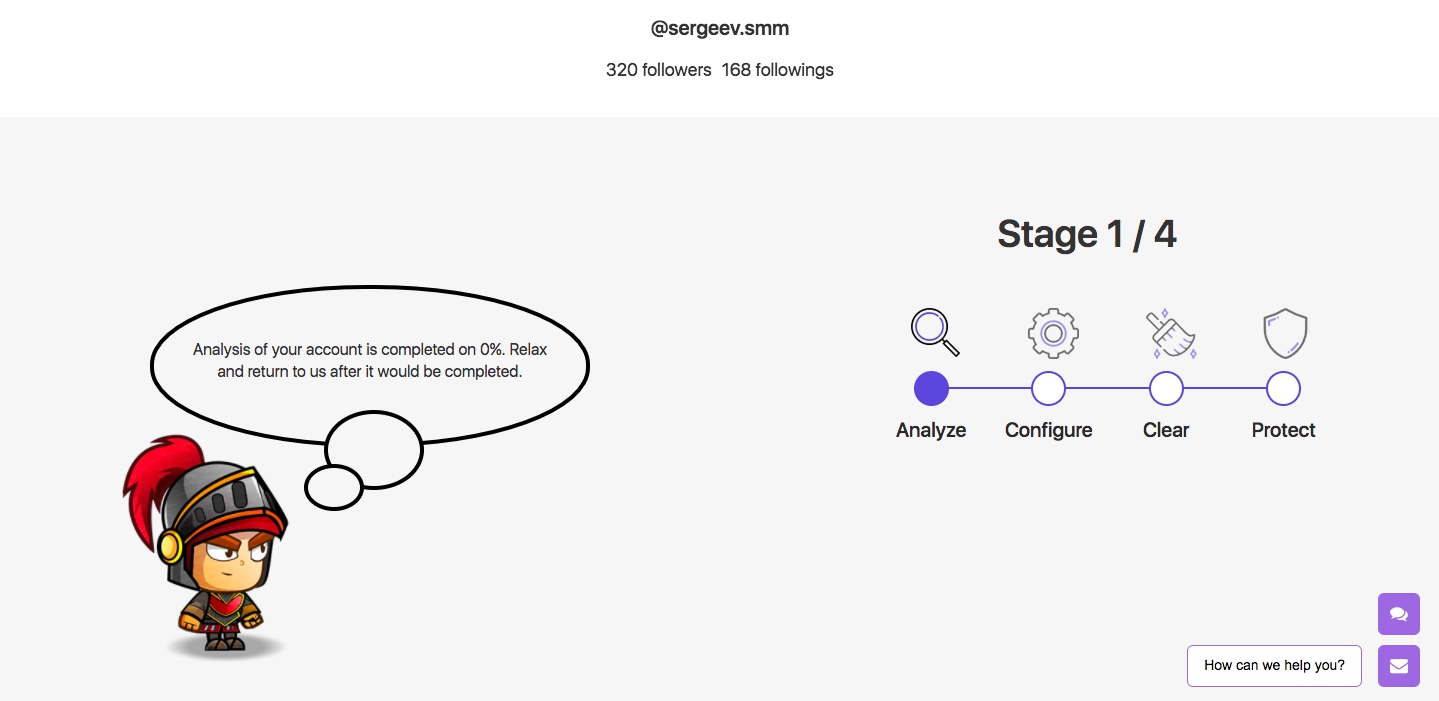 4. After the account analysis, you can set up a list of followers for their cleaning and blocking. All of them will be divided into several groups (inactive ones, non-recipients, commercial accounts).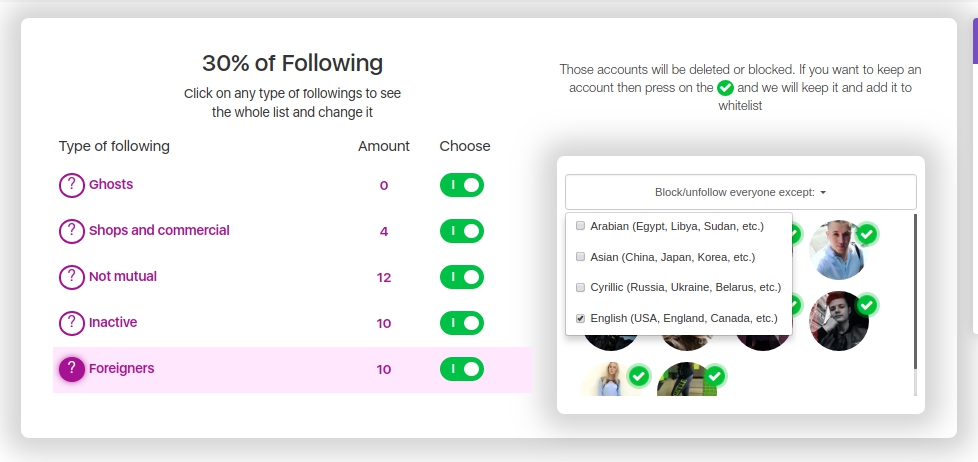 In a list of exceptions, you can add both individual accounts and all groups.
5. Cleaning process will begin immediately after the settings are configured. If your list is big enough may occur suspending. In this case, this process will be paused, since there are limits on actions in the system. You will receive a notification on your phone or email that the process is completed.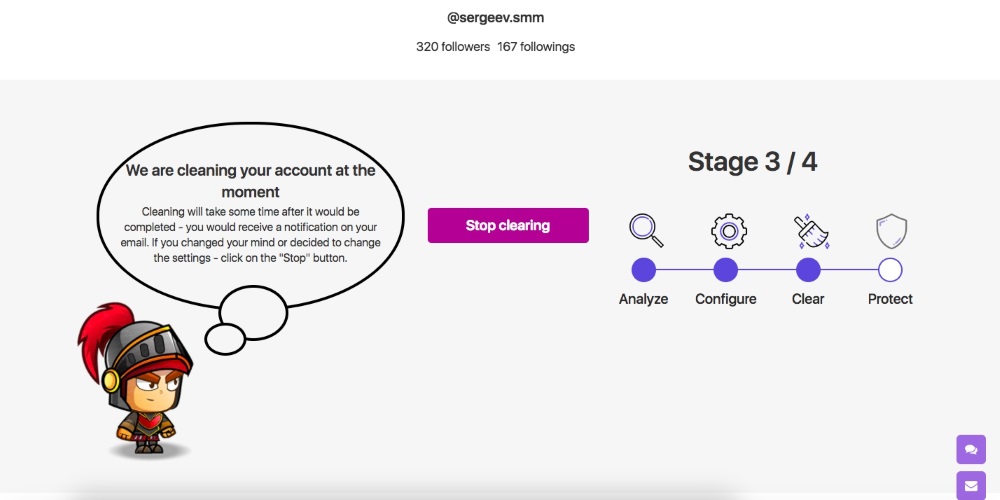 6. SpamGuard is a unique algorithm that will clear your account of unwanted followers. You can also protect your account from undesired comments by blocking them using key phrases. After enabling the protection, you will have a personal administrator who will guard your account using a 24/7 formula.

Our service is as efficient as possible in terms of blocking from spam and inactive followers. After your account is cleared of informational garbage, your content will be available primarily to the target audience.
Cost of use
Surely many readers already have a question, how much cost the service work. There is no single price, in each case, it's determined individually based on two main parameters:
the number of followers;
the number of unwanted followers.
If you have more subscribers and more bots, commercial accounts and foreigners among them, it will be more difficult to clear your account, which means that its cost will be higher.
You can connect our service:
for one year;
for half a year;
for one month.
The price in all cases will be different. It's also possible to perform a single account cleaning from unwanted users. However, in this case, your profile won't be protected, and it's quite possible that it will need to be cleaned again soon. Therefore, it will be cheaper to enable at least a month of protection.
However, this affiliate program operating in SpamGuard can return half of money spent on cleaning your profile. It's quite simple to register in it. You should click on the corresponding link on the main page of the site and fill out a small form. This is definitely worth it because our service offers you 20% of the amount spent by an invited user.
Let's sum up
The presence of unwanted followers significantly reduces the effectiveness of a commercial account or blog on Instagram promotion. It not only discourages people who have already followed you but also to a certain extent influences the ranking of your publications in the news feed. It's difficult to manually clean your account from garbage. In this case, you can use SpamGuard service. It not only knows how to clean your profile but also protects it from unwanted followers in an automatic mode. SpamGuard provides you with all necessary features to protect your Instagram account from "junk" subscriptions.