How to remove foreign comments on Instagram
18 Jun 2019

Over the past few years, Instagram has gained incredible popularity. Millions of accounts, photos, and videos came as a surprise even to the creators. Instagram today is not just an opportunity to share your life with friends and relatives. This is a colossal global advertising platform, where not only you can find any goods and services, but also just watch the daily life of famous people, interesting personalities.
How comments can lead to unfollows
Instagram accounts are created for different purposes. This is an online storefront with products, a group of enthusiastic people, and a means of self-expression for a large audience. And, of course, any Instagram user dreams of making money online, increasing the number of his readers.
It's important to remember that only "live" and active followers contribute to the promotion of your posts. This also applies to foreign subscribers. Without knowing the English language, most often they don't read or like posts. Moreover, foreigners can leave comments in their native language or just spam.
What does this lead to? Comments in a foreign language can't be translated by Instagram. The author can't understand purpose and meaning of a text written in a foreign language. His readers and followers are beginning to be irritated by untranslatable spam and responses that clog up the feed. They don't understand the meaning of what is written, don't want to see comments and advertisements in a foreign language and are forced to constantly scroll through the feed. It's clear that such accounts will be unfollowed with the time.
Users who are interested in developing their profile filter those foreign visitors. They understand that comments in an unfamiliar language lead to the next problems:
prevent communication with followers;
reduce activity in the account;
disimprove feedback;
it becomes difficult to evaluate statistics for a real target audience;
Instagram reduces impressions due to inactive followers.
SpamGuard — your Instagram assistant
It's too long and tiring to manually remove unnecessary accounts from subscriptions, especially with a large number of followers. Today there are many online services that quickly and simply perform all the routine work and clean the profile.
SpamGuard is one of the best ways to quickly and efficiently free your Instagram profile. It will help remove unwanted followers and prevent bots and spam in the future.
The cleaning process using the SpamGuard online service looks like this:
1. Firstly, you need to pass through the registration. To do this, just go to the service official website https://ru.spamguardapp.com, open the "Registration" tab, enter your email address and password. Then open your mailbox and confirm the registration.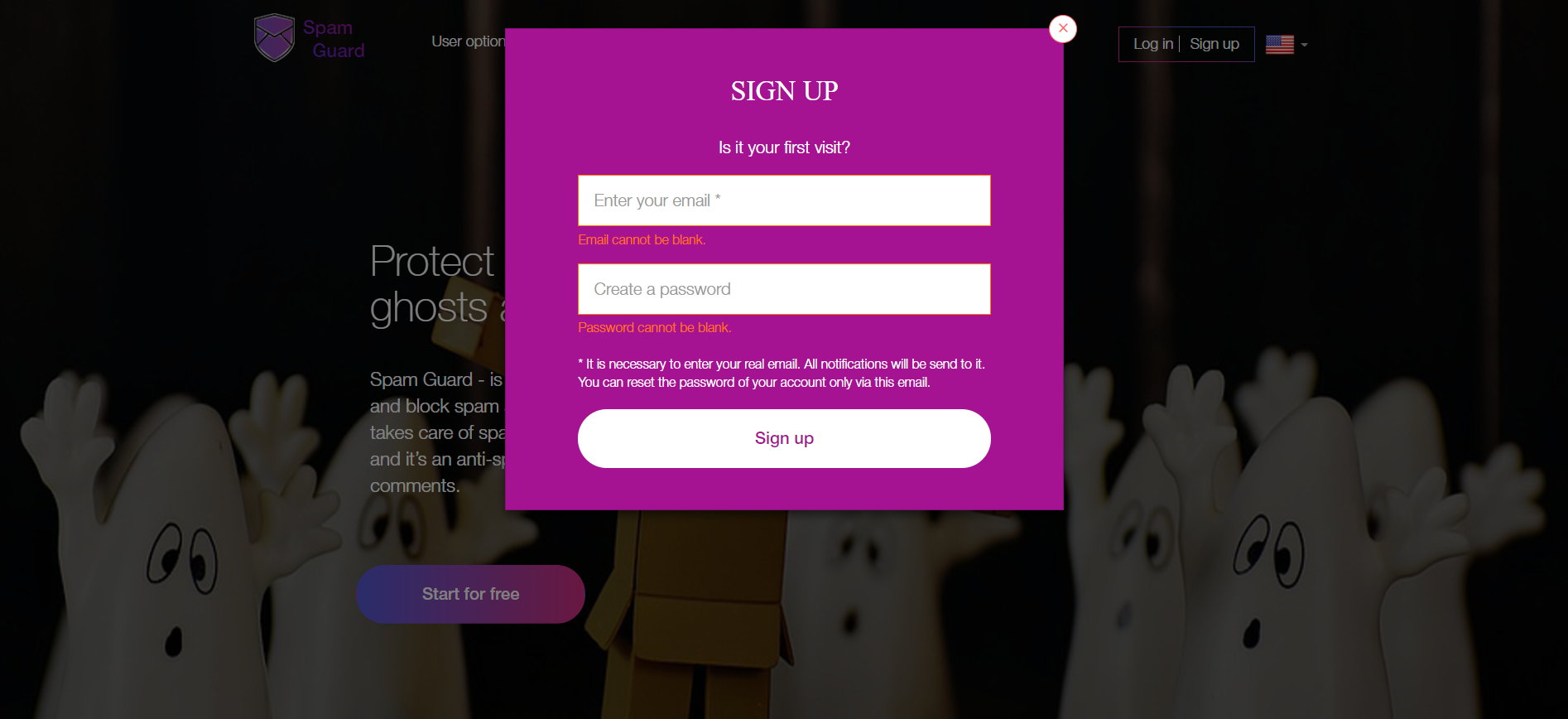 2. Then add your Instagram profile. The free fields indicate the login and password of your Instagram account. The number of added profiles isn't limited. However, the check will be paid separately for each account.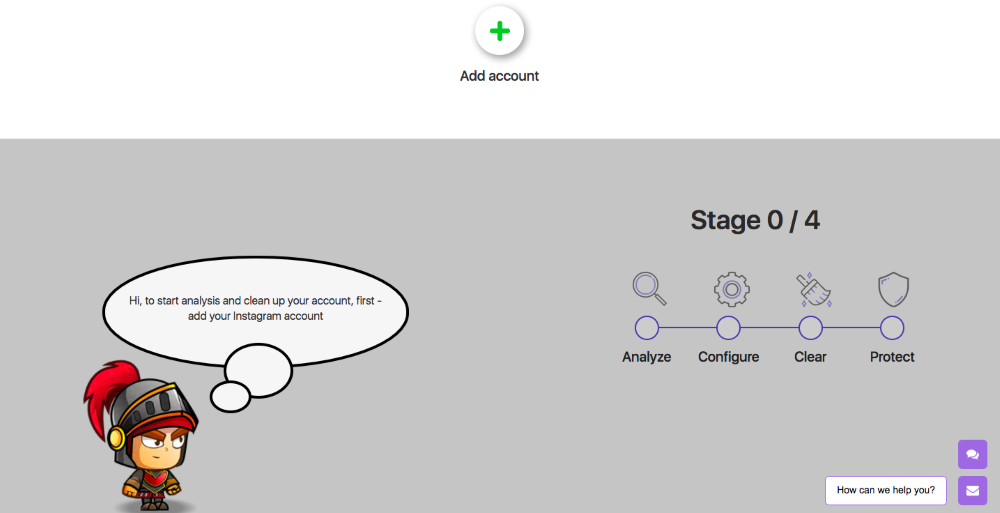 Setup the analysis. It's recommended to start with a test version of the service and test up to 30% of the subscription base. The program will remove 1 thousand unwanted followers. It's free to test how SpamGuard works.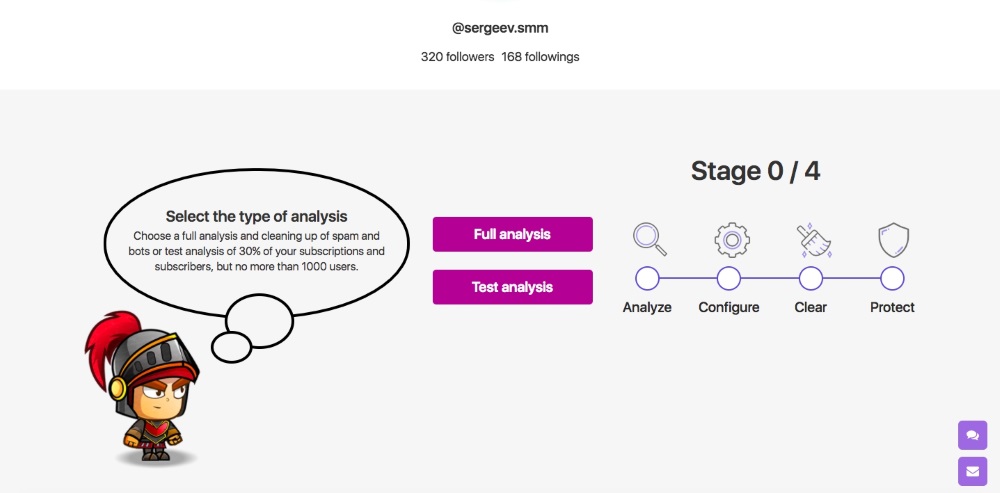 There is no fixed cost of verification in the paid version. The program will calculate it depending on the complexity of the work. You can see the cost in a special window. The minimum price for deep cleaning is 2.99 dollars.
The next step is verification. You will need to confirm your phone number using a SpamGuard SMS code.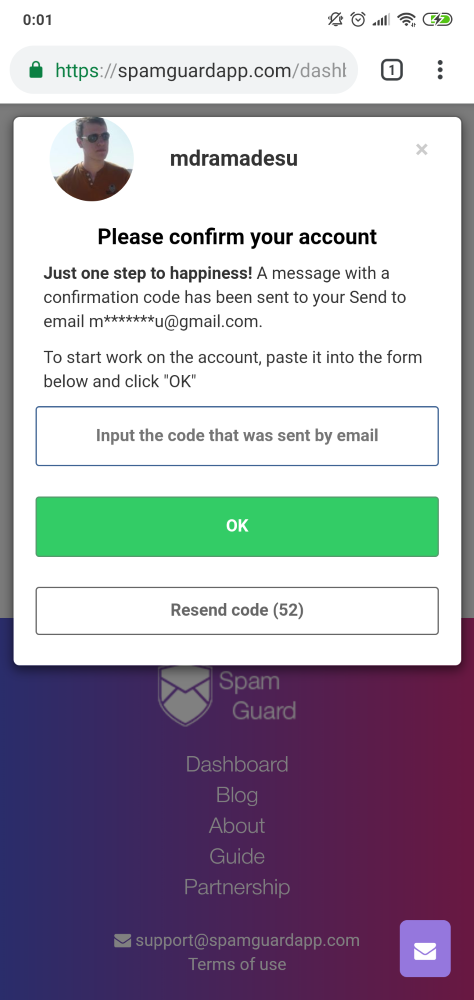 After registration and verification, you can start checking. To do this, press the "Start cleaning" button and select the "Foreigners" category in the settings. SpamGuard will carefully filter accounts by the language of their respective owners and by stop words. The results can be sent at your email address.

Additionally, you can configure the following settings:
specify stop words;
delete or save followers from a particular country if it needs impressions;
add a list of accounts that don't need to be deleted.
You can also configure additional scan options. For example, block comments in a foreign language. This is done by language or stop words. You can prevent foreign comments, leaving only the ones written in your native language or as an exception, leave English comments.