How to keep your Instagram audience engaged and unfollow inactive accounts
25 Apr 2019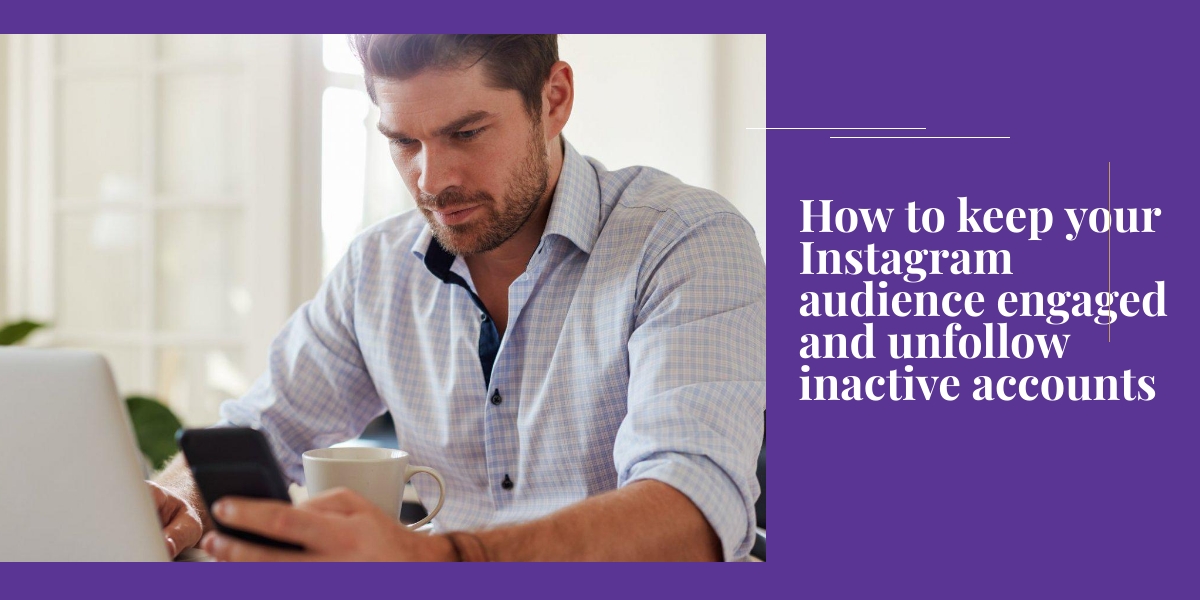 Introduction
Instagram — a service with more than one billion registered users — is one of the best apps to popularize your business, community, blog, etc.
Instagram is beautiful and fun. Creating a community of interest is very important for bloggers and business owners. In the end, your followers will make account development possible — they become our biggest supporters, customers, and often friends. There are several key points to attract and maintain an active audience on Instagram.
1. Analyze the activity of your followers
First, study your audience. Beautiful photos and witty headlines won't be useful if your audience isn't interested in the content. Iconosquare service is one of the best tools for getting more official statistics about Instagram readers. This awesome mechanism refers to your Instagram account, gives you information about when your audience is most active, what photos you like the most and what your audience comments on the most. The Iconosquare graph shows the time of posting in your account when the account's audience is most active.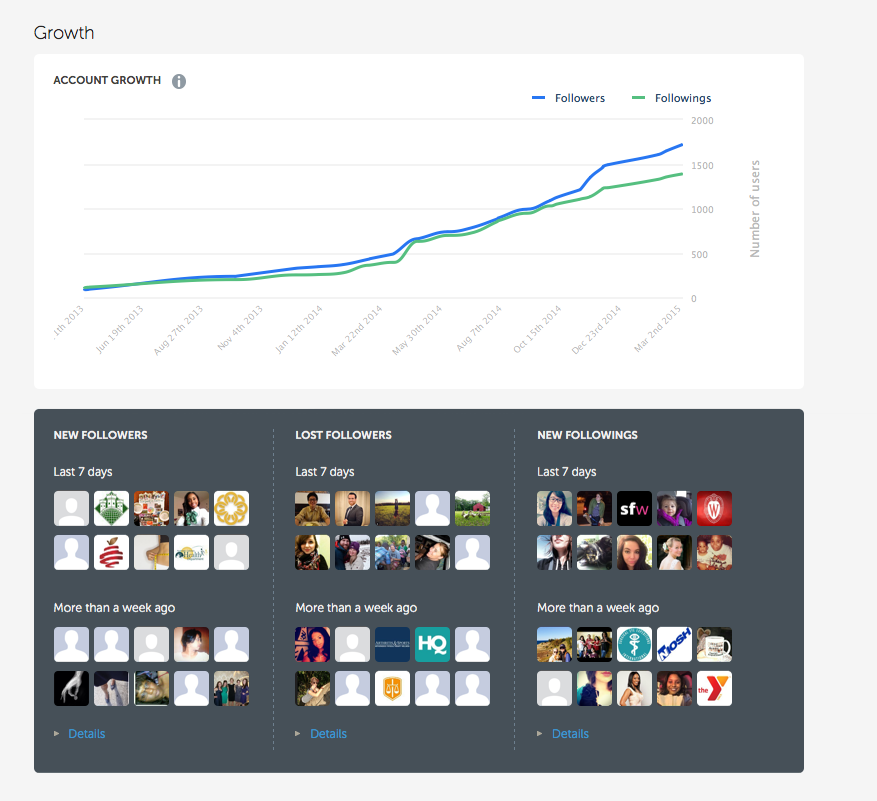 Iconosquare statistics will help to monitor your audience reaction to posts. For example, perhaps, you really like to publish your dog photos, but the audience is more responsive to posts on other topics. Iconosquare will tell you what followers really want to see, which hashtags brought the most number of likes. It's very useful statistics when planning subscriptions. You can find detailed information by creating an Iconosquare account via Instagram and selecting "statistics" and "optimization".
2. Ask questions, create polls
People like to know that others are listening to their opinions, thoughts. Ask your followers how their day goes. Take a picture of what you are working on, get their opinion about what is happening. Tell them about your upcoming summer trip, find out where your followers will go to rest. Anything to make them talk. At first, this may seem a little awkward, but just do it, and you will be surprised at how many people will respond.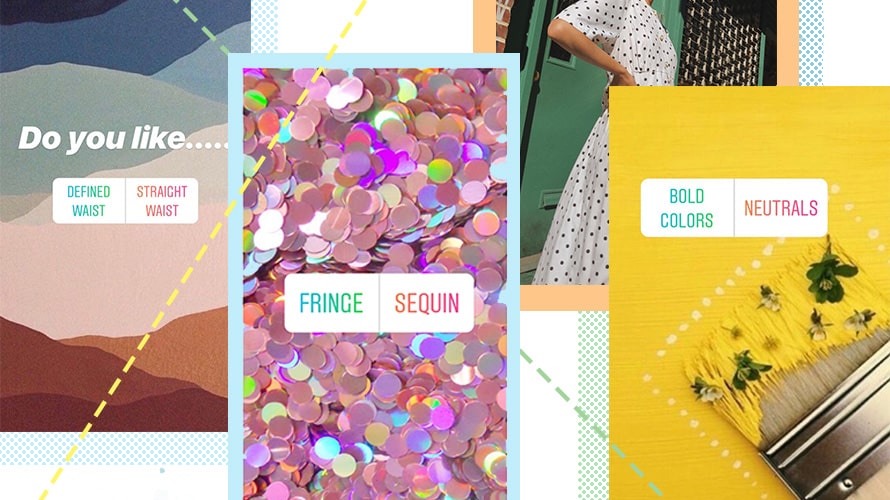 If you are traveling, ask your readers if they have ever been there, what recommendations they can give. This is absolutely a win-win option because you can learn about fun places that you can explore.
3. Find something in common
There are many popular bloggers and Instagram stars. Decide on the subject and target audience. For example, if you are a culinary blogger, then share a super delicious recipe for dinner. Do you know about business? Why not share a bit of quick, profitable business advice? Give your audience a reason to return to your account. Instagram activity and knowledge can lead to a lot of success and interested people. Some of the most commented images are related to business or personal development tips.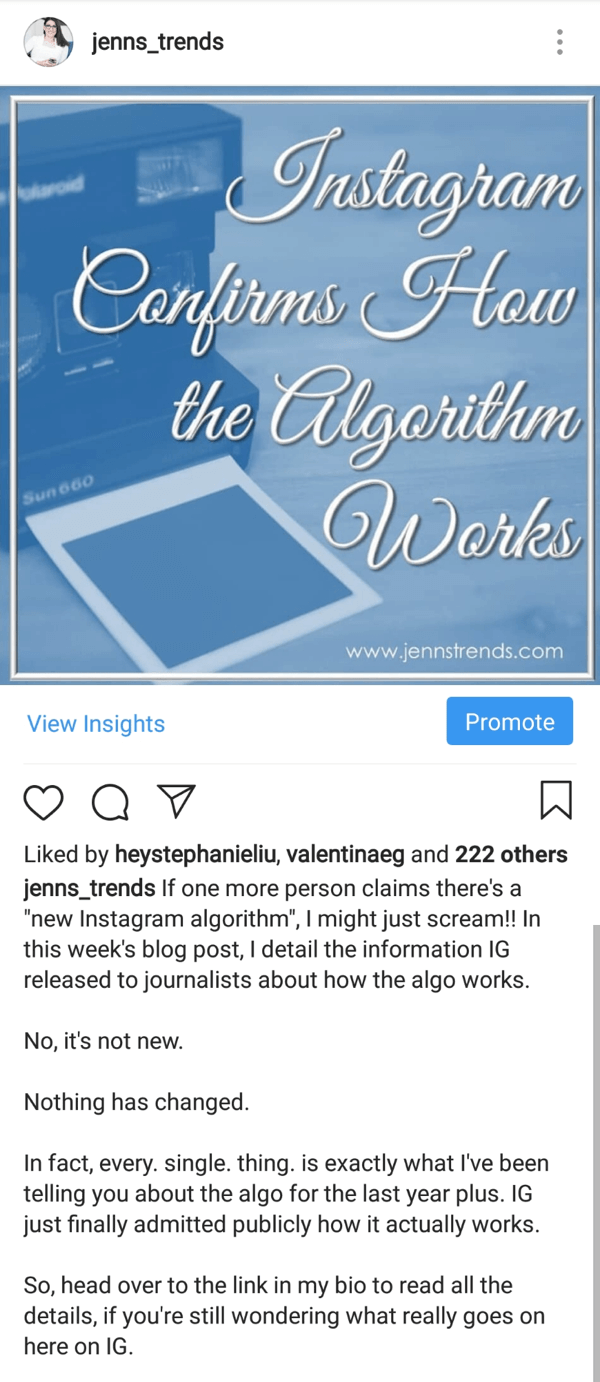 4. Everything will turn out with hashtags
Placing hashtags, you make sure that your photos and posts will be published in this hashtag grid whenever you add a tag. Now you will have a chance to find a photo in the grid before it'll be quickly lost. Don't waste time! Use your favorite hashtags right now, so you can be noticed.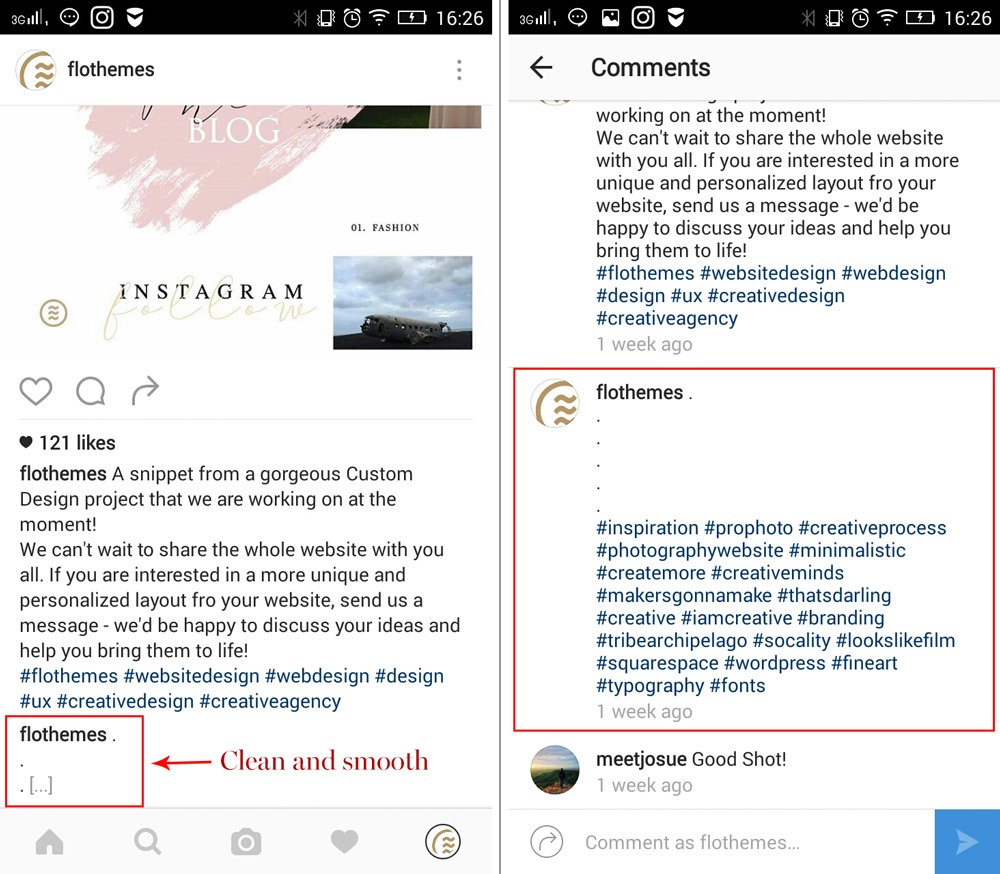 Advice for professionals: save notes on your phone with frequently used hashtags. This will make it easy to copy, paste them into comments without having to reprint each time you publish an image. The first few seconds after the publication of your photos are the most important to attract new eyes.
5. Create a Challenge
Invite people to be a part of your challenge on Instagram, which will open you a new look at your account, help you know your audience, create a little noise around you. Be in touch with those who find time to participate. Comment on their photos, if possible.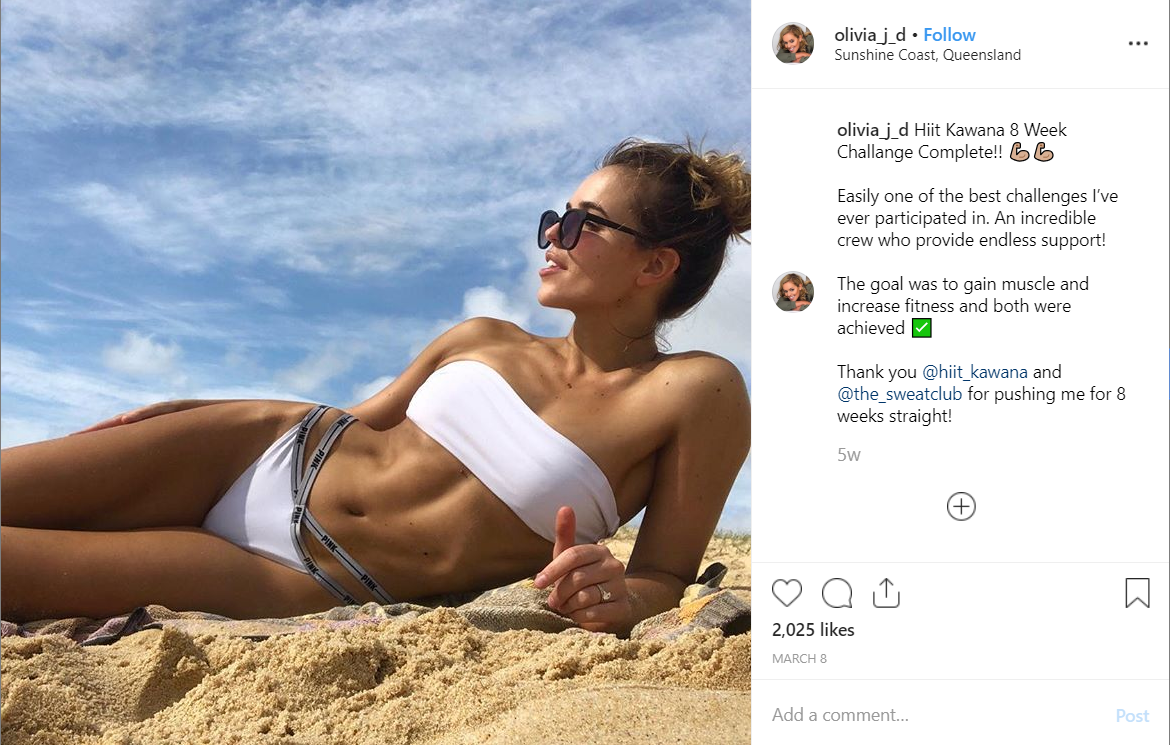 If you are worried that there are no participants in your Challenge, consider contacting several of your current followers, personally inviting them to join. Alternatively, you could team up with another Instagram user to experience a challenge. Thus, it will be possible to share an audience with each other to further increase interest.
6. Answer all comments
Try to respond to all received comments. Make sure people respond to them on your photos. If you ignore their opinion, answer only partially or don't write at all, then you only show your disinterest. Be sure to reply to each person who comments, to show how much you appreciate him, how much you want to be friends with your followers. This will lead to even stronger communication, popularity, greater involvement.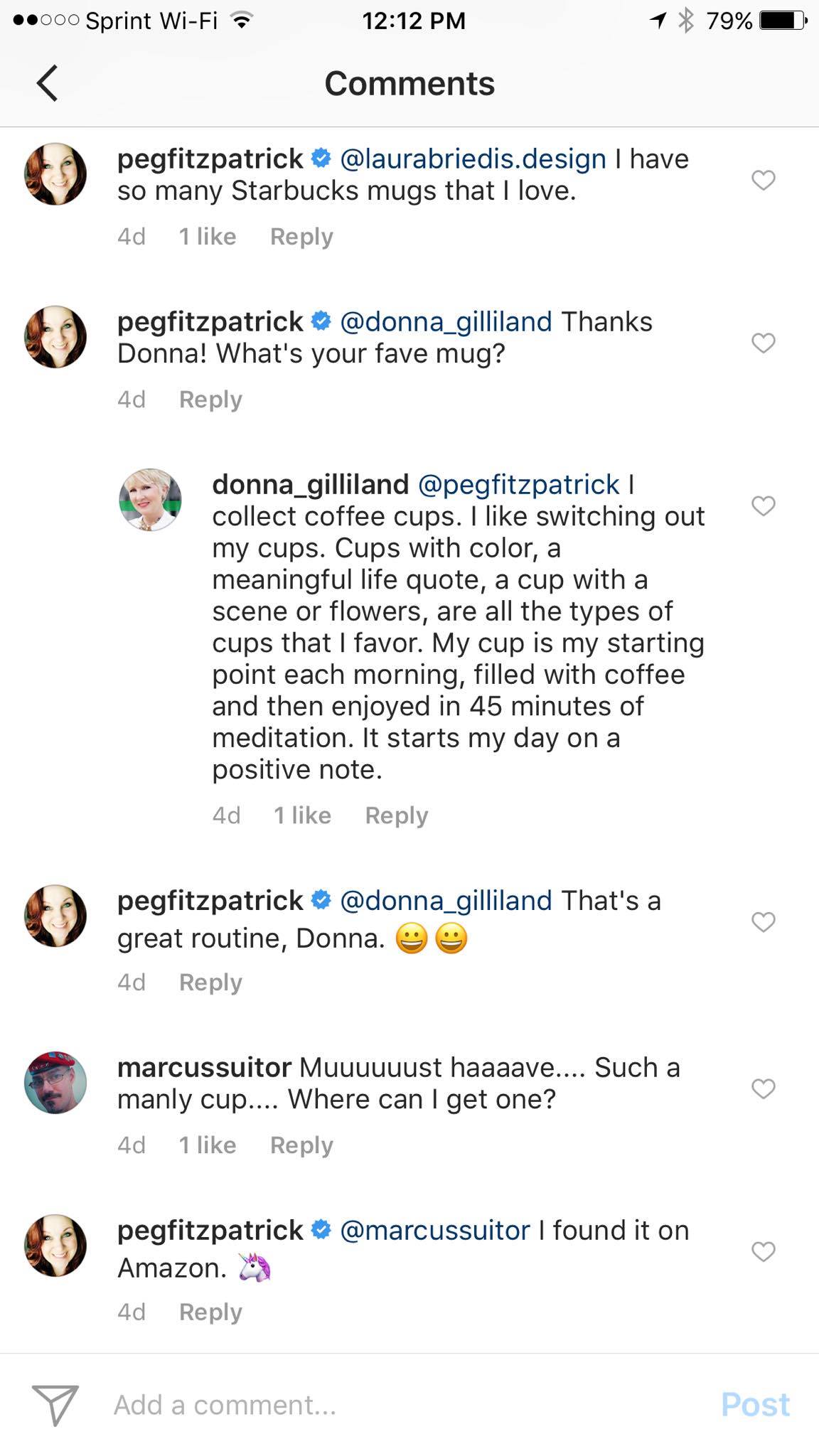 How to get rid of inactive followers on Instagram?
If you are an active Instagram user, then you know that there are dormant Instagram followers. A lot of them belong to the people who created a new account, forgot to log in, and stop using Instagram.
There are two ways to identify such accounts:
1. Apps which find inactive Instagram followers.
2. Manually identify each of them, determine whether they are not active. The second option is a harder task.
Since the latter identification method of removing inactive Instagram followers is long and complicated, the first one is more popular.
Apps to determine inactive Instagram users
1. Crowdfire is a service that allows you to easily clear inactive accounts on Instagram. It has a number of built-in functions that scan your followers and distinguish inactive ones. After identifying such followers with the tool, you can start the uninstall process.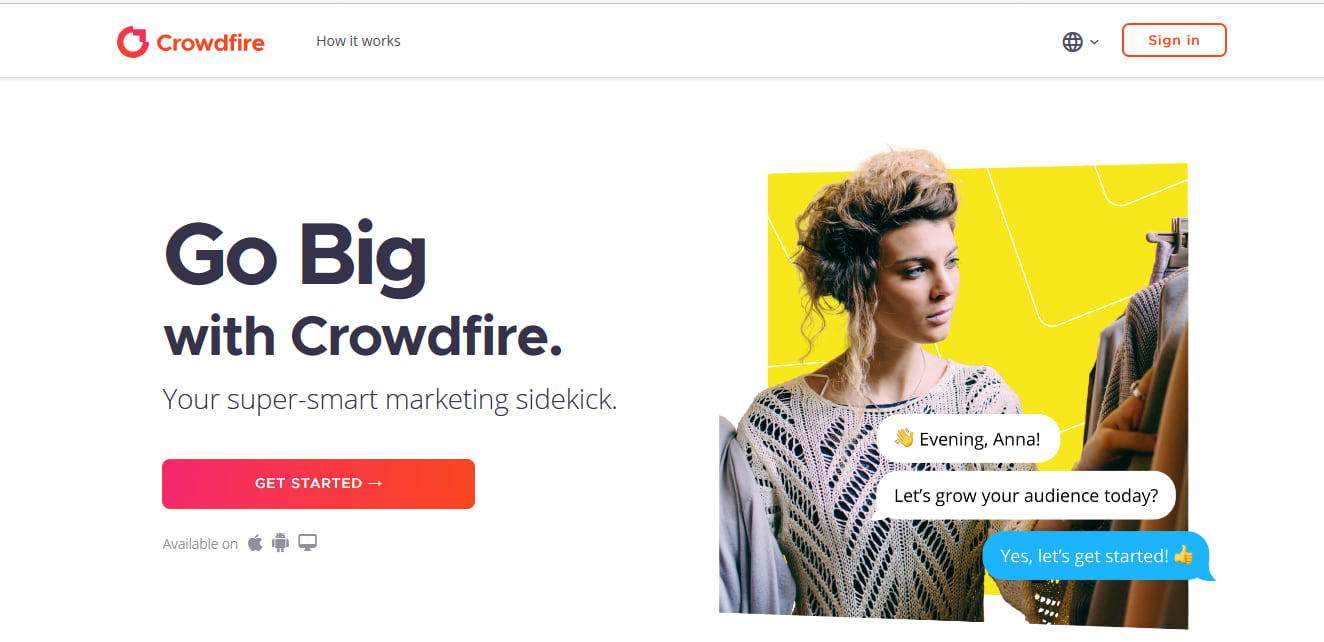 2. My ghost followers is an application and a unique analytics tool that allows you to track your followers' actions to find out who of them doesn't interact with your account. "Ghost followers" - subscribers who don't perform any actions and are inactive accounts. They just follow your page but never show activity, don't read messages, never leave you any comments. Just like ghosts! Therefore, if you don't get rid of these tricky and useless subscribers, your level of engagement will remain low, and Instagram will prioritize messages in other accounts, so your likes and comments will become lower and lower.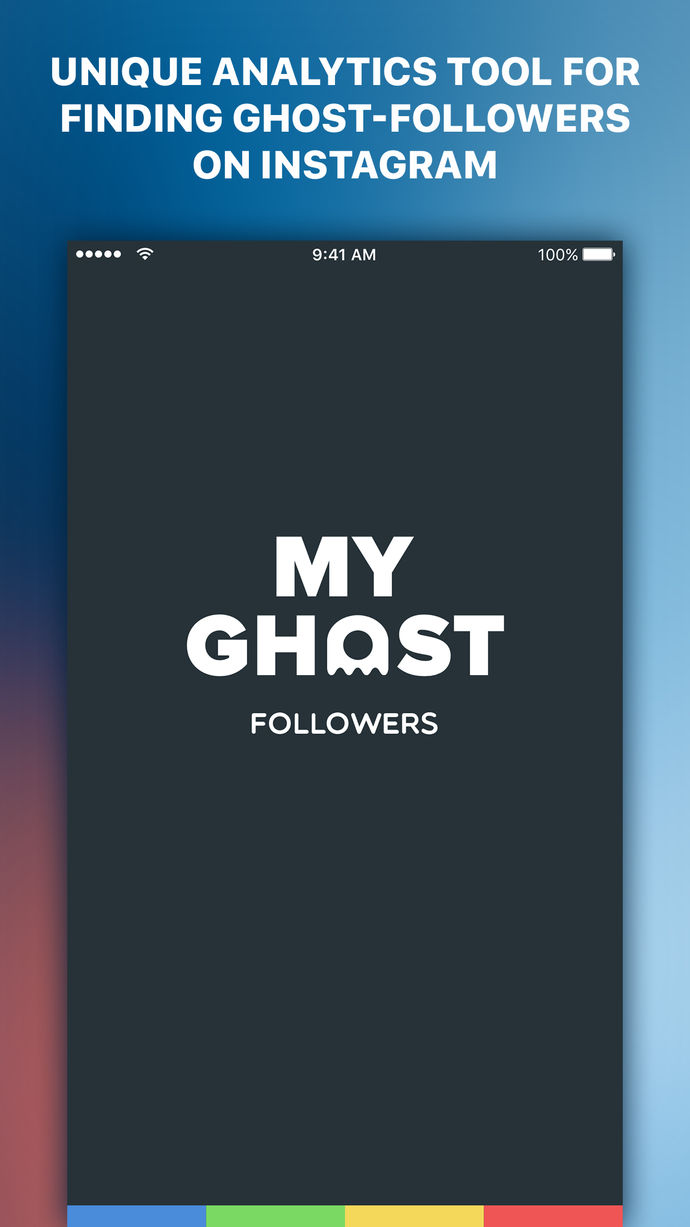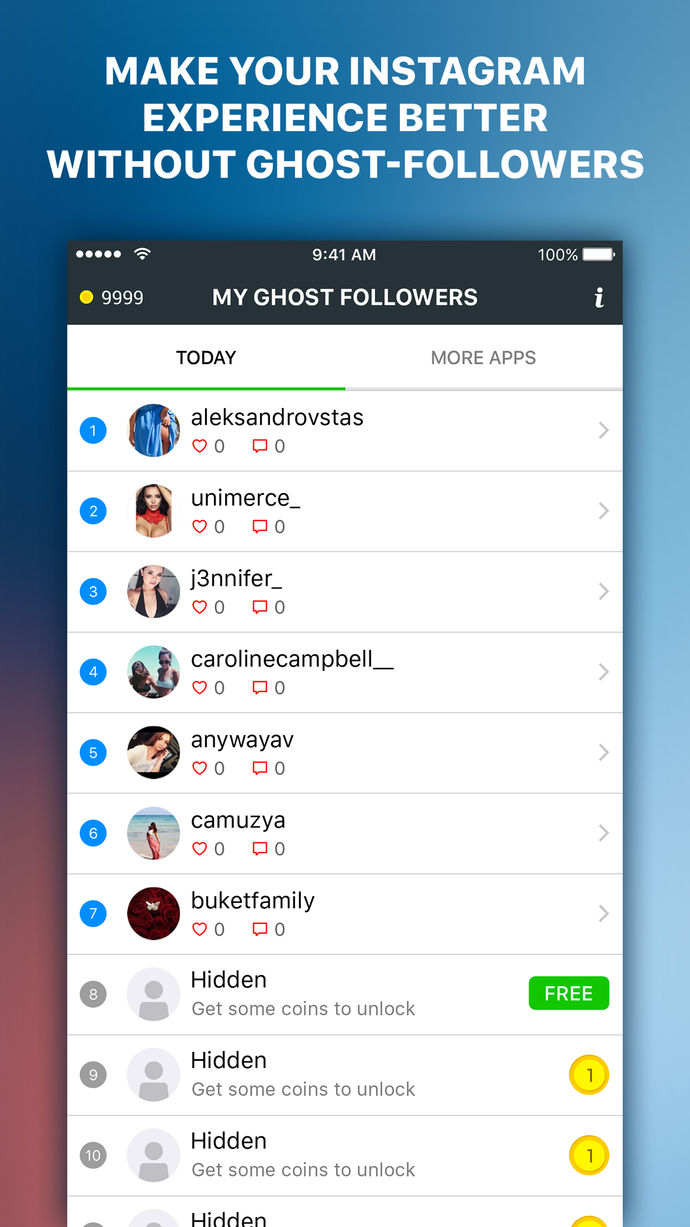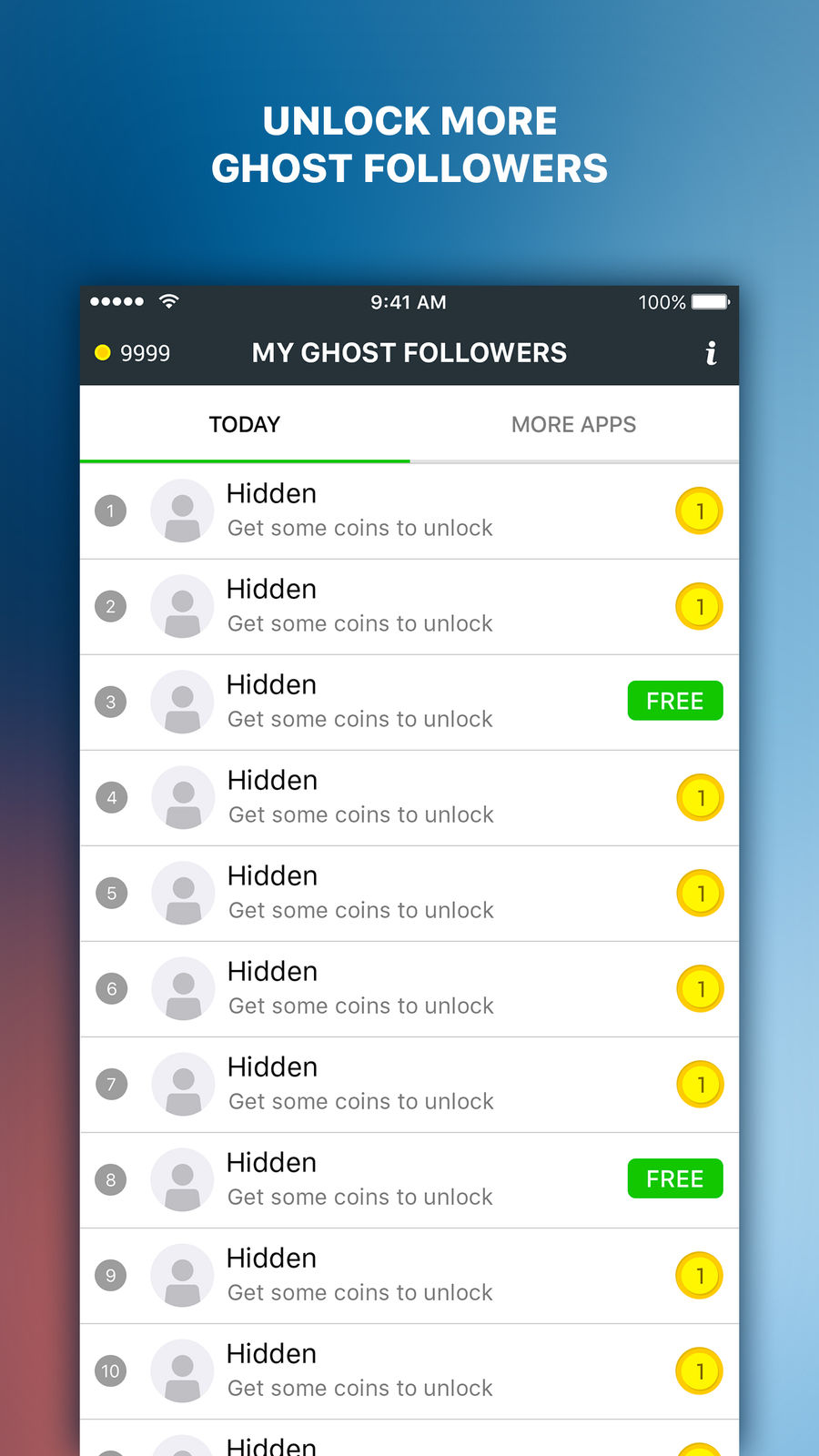 3. Cleaner for Instagram is the best account manager you can use to unfollow Instagram users. There is a function of mass blocking such followers, mass deletion of posts, disliking of photos and video content.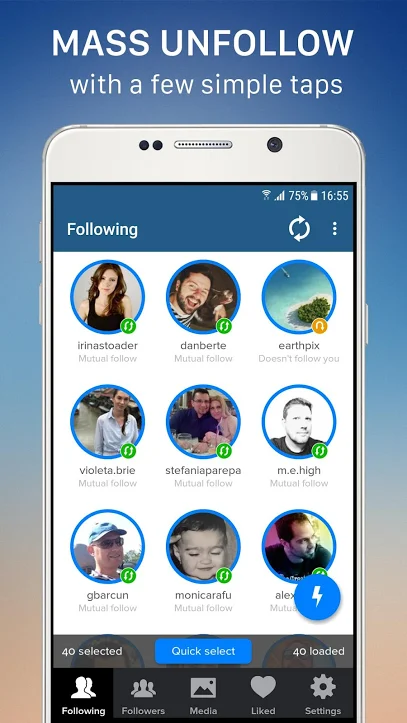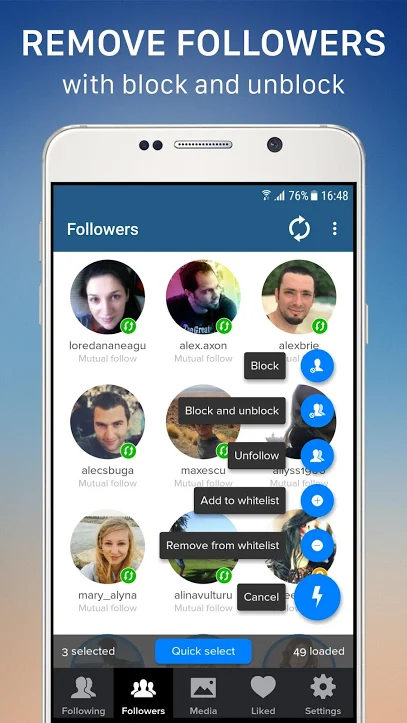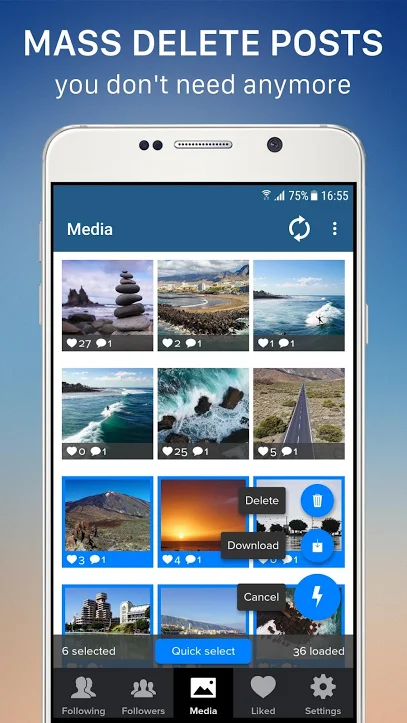 How to get rid of inactive Instagram users after identifying them?
Identifying dormant followers is only the first stage. Once you have found them, you need to remove such ghosts. Steps to block someone using the Instagram app:
1. Open Instagram and click "Followers" on your profile.
2. Search username.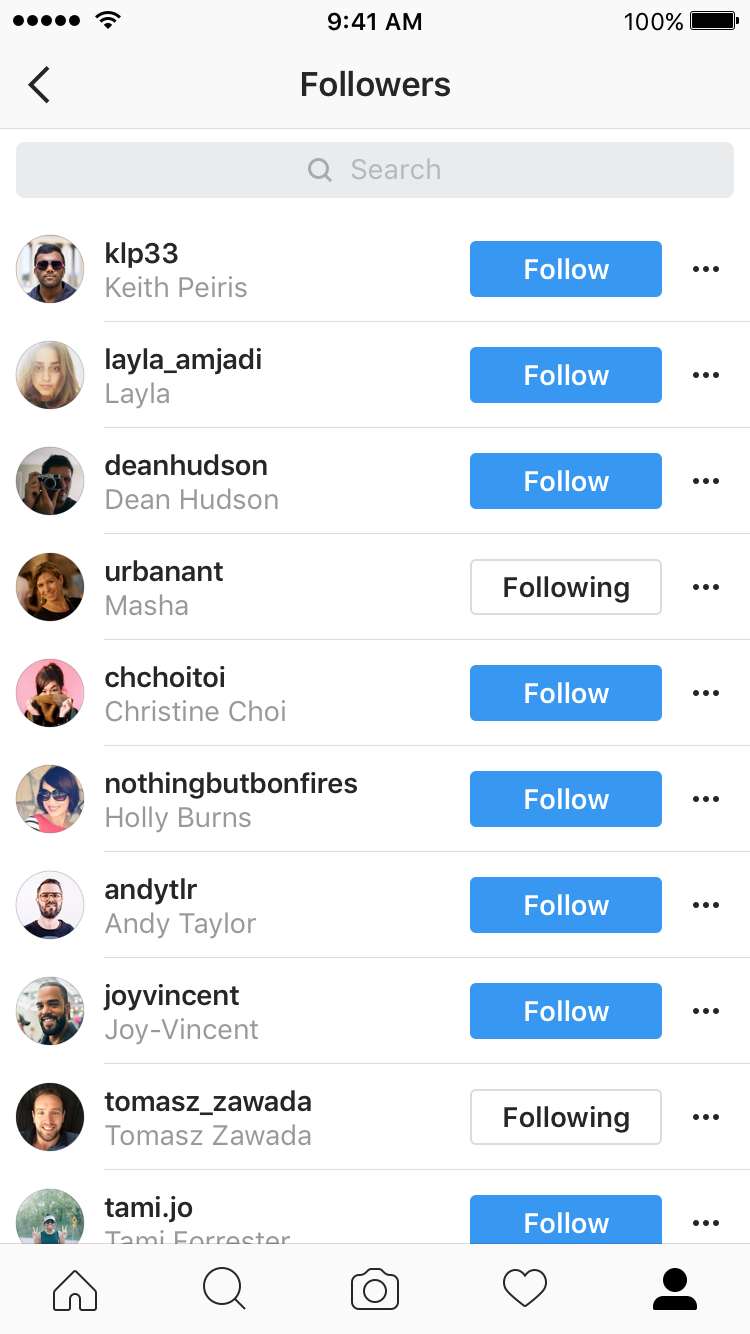 3. Go to the follower page you want to block.
4. Click on three small dots in the upper right corner of his profile.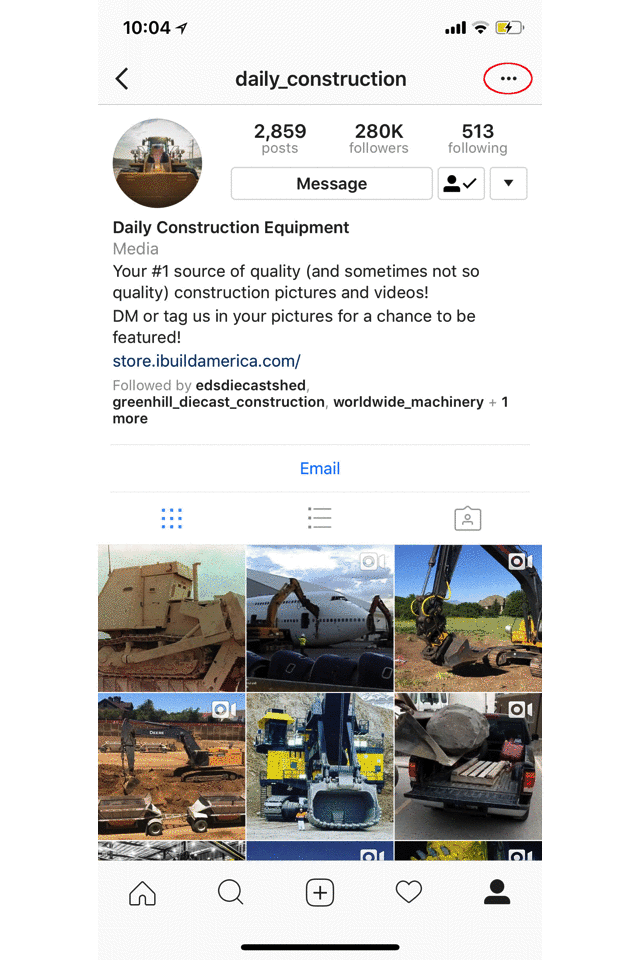 5. Then a pop-up menu will appear.
6. Click "Block".
7. A warning message will ask if you are sure that you want to block this user. Press the block button.
8. You'll see a confirmation message, indicating that the user has been successfully blocked.
Continue to monitor how new active followers join your community, and inactive ones don't bother you anymore.