Create a client avatar + checklist
30 Dec 2020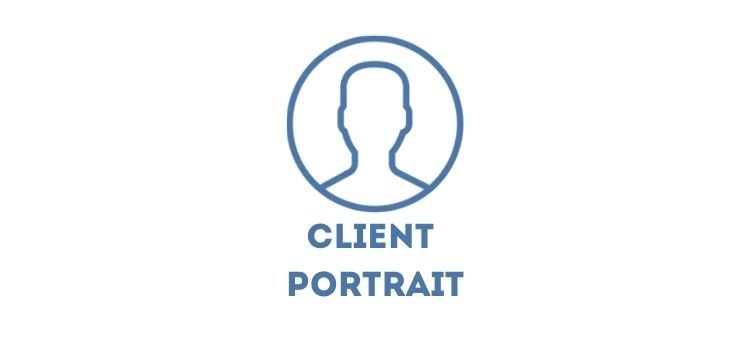 Drawing up a client's avatar is a necessary procedure for those who want to grow and develop. Even those companies that do not work with targeting and social networks go through this, preferring promotion only through offline channels. In this article we will analyze what a customer avatar is.
What is a customer avatar
Let's start with the base. A customer avatar is a detailed and detailed description of a hypothetical customer. When forming an avatar, not only the reasons for the interest of a certain group of people in your products are prescribed, but also goals, aspirations and desires.
How the target audience differs from the client's avatar
And when we are talking specifically about the client's avatar, then you need to bring in more specifics and even work out the situation. For example, you have your own bookstore. The target audience is people from 20 to 50 who love paper books and need some kind of information. The client's avatar is composed of the same characteristics, but brought to the ideal.
For example, for this situation, you can think of the following character:
Anna, 26 years old, married with small children. She is primarily interested in books on how to take care of a child and how to be an exemplary mother. He does not trust websites and believes that only the authors of books can give good advice. She will take any book the consultant recommends.
Or another option:
Maxim, 20 years old, student of philology. He is looking for literature that he needs in his specialty: fiction, history, philosophy. He sticks to the list and usually doesn't buy too much. But since he is fond of literature, he can grab something for his leisure. Knows what he came for.
Or another one:
Peter, 32 years old, married. He wants to start understanding psychology or become successful, so the first thing he does is go to the bookstore. He is not very well versed in the matter, and in principle he does not read much. Take what is popular now.
That is, the difference is that when working with the client's avatar, you literally create characters with their own views, needs and capabilities. And, of course, these are not written scenarios - all people are different, and it is impossible to predict their behavior. The same woman who comes to get a book on how to be a mother can be well-read and be able to distinguish between good and bad literature.
Why and how to use
First of all, it is done to work out strategies. When making decisions about the development of a company, you should always keep in mind the images of your avatars in order to predict their reactions.
A client portrait is perfect for promotions. After all, you imagine a person and evaluate how beneficial it is. For example, will Maxim be interested in a 20% discount on all classical literature? Yes, most likely. And he can take more books from the list while this promotion is in effect, and grab something else to read outside of school.
Customer avatars are also used in advertising. Knowing the main need for compiled portraits, you can make a really selling text. Peter will most likely buy the book after he finds out that Nikolai Sobolev himself read it, because he still wants to be in trend.
There are still a lot of options for using the client's avatar.
Template for composing a portrait
And to make it easier for you, we have prepared basic questions, by answering which you can create an image of a hypothetical client.
Name;

Sex;

Age;

Family status;
Place of residence;
Occupation;

Income;

Education;
Basic needs;
The method of satisfying the need;
Who or what influences him;
Fears, apprehensions;
Goals and objectives for the future;
Values in life;

Channels;

Consumer behavior.
This is not a strict template, but only an approximate one. If it seems to you that certain points are not important, then you can remove them. Or if, on the contrary, it seems to you that something is missing, add it. This is just the point from which you can start.
We hope the article was informative and interesting. We wish you good luck with your client portraits!