How to make profile on instagram
19 Jul 2022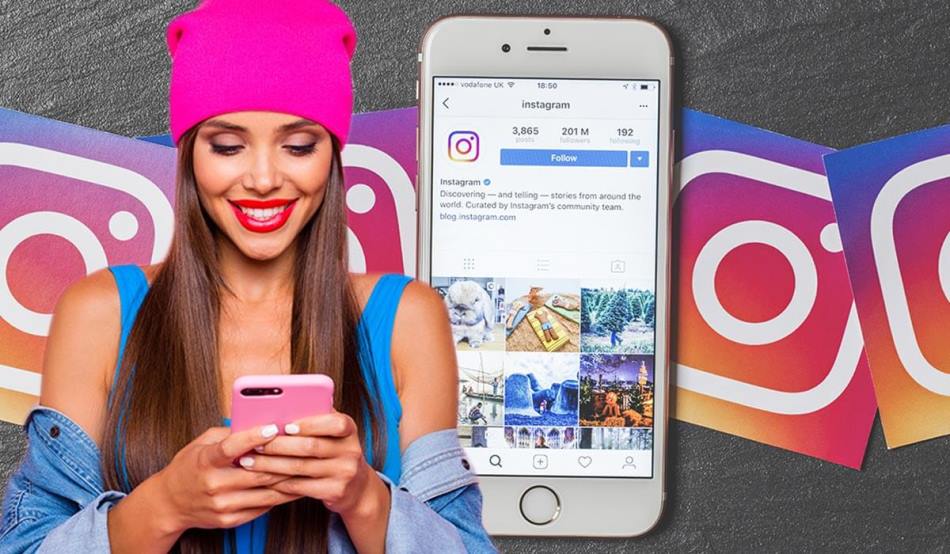 Designing an Instagram profile is no longer just a way to stand out, it's an arms race. And SMM promotion is not a buzzword, but a popular strategy. Moreover, it's possible to design an account not only with the hands of an SMM wizard, but also by your own efforts, with the help of applications for Instagram.
The whole process is broken down into four main blocks - the components of the profile: the header, the feed, the text of publications and stories. Let's break them down one by one to learn how to make an Instagram account design quickly and tastefully.
Why is it important to make an attractive Instagram profile
Once a person gets to your page, they evaluate it and make a decision to subscribe. Here are some common evaluation factors (if I'm missing anything please let me know!):
very interesting article / post.
you'd like to buy something from us or just select and purchase;
need to participate in the competition;
you want to laugh, or you're incredibly pissed off – it's your personal shit-talker for many years into the future.
The brain process 36 000 visual messages per hour. Psychologist Alber Matzrabihani demonstrated that 93% of communication is non-verbal. Studies show that human brain processes elements of an image at the same time as language decoding is done in a linear, serial manner that needs more time for processing. Thanks to millions of years of evolution we are genetically programmed differently to react to visual images than to text. For example, people have an innate love for landscape images that create a sudden feeling of well-being and satisfaction immediately upon seeing them. John Berger, media theorist, writes in "Ways of Seeing" (1972): "Perception precedes words. A child looks and learns before he can speak".
Now you won't think that an attractive Instagram profile is just "some pictures"?
The result: the looks of your Instagram profile influences the quantity of your subscribers who will become your clients or fans. Or those you want to attract. Visual helps to stand out among competitors in your segment and even product, which are sold by your competitors will show unusual.
Profile photo
The best, when creating an Instagram account, is considered if the main photo will be in the same style as the one you plan to post. On the " avatar " is better to place your:
Show off your logo. If you present yourself as a company, make sure to have an eye-catching logo.
Product. In a narrow niche, this is a very good option for marketers and consultants.
You. Yeah, you. It should be quite bright, intriguing. Try not to let your face or body blend into the background. And less detail, please. An unconventional angle will be remembered better (because of its uniqueness).
Website or link to another social network or messenger
If you are using your website, include it when signing up for an Instagram account. If not, you can leave a link to your other social network. If you don't have a website yet, use Taplink to create your mini-website. There you can include detailed information about you/your company and links to contact you (WhatsApp, Viber, Telegram, Skype, Facebook Messenger).
Profile Description
To make a good Instagram profile, you need a good Instagram profile description. It shouldn't be more than 150 characters, and in the Instagram app, this is the "About Yourself" section.
Enter the most important information here:
city

address and opening hours

if any questions or suggestions, please contact us via telephone (WhatsApp, Telegram, Viber), e-mail

website. Above the link place a call to action, for example: "Go to the site".
If your Instagram profile header link gets a lot of clicks, use UTM tags to track it in Google Analytics web analytics reports.
If you only have a discount or promotion available on the site, let us know: "Learn about the discount on our site."

A list of services or product categories. For example, in the account of an educational project, you can specify what subjects/professions are studied here.

Offer. For example, Pizza delivery in less than 30 minutes or to order 3 pairs of shoes for the price of two.

Information about Shipping, if any, and payment for goods/services.
Use emoji if you want to make the list more interesting, and provide more information.
How to make Stories Highlights
You've probably already seen highlighters in many people's profiles - these are archive posts that are placed below the profile description and don't disappear after 24 hours. Creating highlights is very simple: post a story - click "Highlight" - "Add to Highlights". That's it, you're great! There can be as many sections with actual stories as you need.
For highlighters to attract the attention of users, make a special cover for them and come up with names.
What you need to add to highlights:
Product or service catalog, promotions and discounts announcements;
Range updates (new products, you can make separate headings for this);
Customer reviews;
Price lists;
Informational content: you can also make separate headings for content;
Announcing events (you can make separate headings for this);
General information about the project, yourself and the team;
Answers to frequent questions.
How to design Highlights
Brands often take the trouble to design their timeless stories to make them look good on Instagram. It even has its own trend:
beautiful photos, in a single style (minimalistic in its sets);
collages of several photos with the same color and same style;
used vector icons or illustrations;
monochrome backgrounds;
patterns and textures;
text (well, clear, understandable and large enough that even your grandmother can read it).
Checklist for Instagram design
To create a beautiful Instagram profile, we must understand that color and image are emotions. And emotion is what most often makes people buy. So once again, we remind you that a beautiful Instagram feed is very important. As you start designing your visuals, keep these rules in mind:
You create and maintain an Instagram account for people, not for yourself.
Form a small focus group and discuss visual decisions with it. If you take into account the opinions of everyone who wants to speak, you will never make a decision.
Use the same color filter in all pictures so they are harmonious with one another.This will help you achieve harmony in the visual.
There should be a pattern to everything. Remember how everyone used to put pictures in staggered order? This approach is a little outdated, but there are many variations now.
Collages should be used in moderation. If only because it takes a lot of time and effort to collage an account. But sometimes you can make a small collage out of several posts to make the feed play with new colors.
The account should necessarily have object photos.
Everything is good in moderation, and so is text in the visual. It helps users navigate through the content and creates "air" between images!