How to Build Your Personal Brand on Instagram: a Guide for Beginners
12 Sep 2022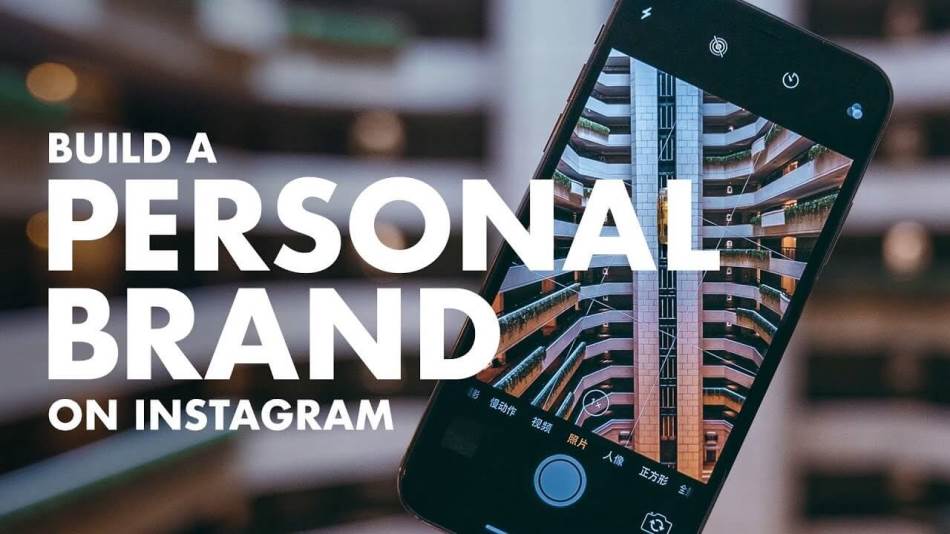 Do you want to sell your own services or products? Do you hear that Instagram is a perfect place for this every day, but you don't know how to start?
In this article, we will tell you all the subtleties, tricks and illustrative examples of how to start a personal brand on Instagram.
What is personal branding on Instagram?
A personal brand is an image and reputation, a clear connection between the name of a famous person and his or her activities. This is a considerable advantage among competitors - branding your Instagram increases the loyalty of the target audience and helps in selling.
Building a personal brand on Instagram is a must for those who run businesses or want to promote themselves as bloggers, experts, opinion leaders or media personalities.
Examples of personal brand on Instagram:
• Conor McGregor is an Irish mixed martial artist and a professional boxer. In 2018, he started the production of his own whiskey.
• Michael Jordan is a famous basketball player. For his jumping ability, he was nicknamed "Air Jordan" and "His Airness". At the start of his career, Michael signed a contract with the Nike brand, which produced Air Jordan sneakers specifically for him. The project was successful, and the name of sneakers became a brand itself, allowing Jordan to monetize his name.
Why is it important to create Instagram personal branding?
A personal brand is the first association that appears in the mind of subscribers when they pronounce your name. A popular media personality always stands out among the competitors, which do not give due attention to self branding on Instagram. There are also a number of other benefits that can be achieved by branding yourself on Instagram. You will be able to:
increase the level of recognition in social networks;
boost the inflow of audience;
raise your importance among acquaintances;
form a certain personal image;
start earning with advertising;
increase the percentage of monthly sales;
attract a loyal target audience that will follow all your recommendations.
Thus, building personal brand on Instagram is a new marketing tool nowadays. Active life on social networks is a real chance to gain the confidence of your audience. There is no doubt that communication with an "impersonal" company representative is always worse than cooperation with a definite person.
The development of a personal brand must be approached very carefully. Consumers of a product or service will associate the purchased product directly with you personally. Poor product quality will cause negative associations with the account owner.
What should be done before building your personal brand on Instagram?
Before building your Instagram account, do some preparatory work.
Decide whether you want to promote yourself as an expert or the end product 'with a human face'. Customers like to see the personality behind the product. Think of what they should see and feel about your account.
Define the concept, style and positioning
Determine the type of captions to use on a personal brand on Instagram and the style of your posts in advance. Gone are the days when you could buy stock photos and post them randomly. You need unique content with its own feature for the correct positioning of a personal brand to follow on Instagram*.
At the beginning of the promotion, pictures are no less important than texts. I say "at the beginning" quite consciously. It's because popular people-brands may not bother much with the quality of published pictures or some kind of style. However, if you are at the start, it is very important to show yourself from the most interesting side.
Learn how to get started with 8 free 40-minute Internet Marketing Online Lessons from SMM.school.
Switch to Author Account
If you are going to promote your brand on the site, it makes no sense to stay in your personal account. In the settings, go to "Account" and select "Switch to author account". You will get more flexible profile settings, detailed statistics on views and audience, advertising campaigns, as well as the ability to put branded tags in Stories and sort personal messages into folders.
Creation and promotion of a personal brand on Instagram
The attitude of subscribers to your account greatly depends on your profile. To create the desired image on Instagram, you need to:
arrange a profile and write information about yourself;
switch from a normal account to a business or author account to track statistics;
set up profile buttons;
correctly draw up posts.
What to post on Instagram personal brand
Before starting and promoting a profile, answer yourself: 'What do I need it for?' This way you can be strategic and avoid a lot of mistakes.
Decide on the following points:
What is the main thing for you in your activity?
What problems do you want to solve?
How can the target audience be useful?
What do you want to achieve in a year, 5 and 10 years?
In view of this, write down your promotion plan. Set clear goals for yourself. Decide how many active followers will be able to bring the desired sum of money for you.
Competent positioning
Start with competent positioning by telling who you are, what you do and how you can be useful to subscribers. It is ideal if you have your own USP. Ask yourself "Why should people subscribe to me"? Tell your audience about your achievements and experience, and share interesting facts about yourself.
Uniqueness and expert insights
Demonstrate your expertise. You must be really a pro in your niche, but you also need to be able to present information in an interesting way so that subscribers are not bored.
Your own unique feature will help you brand yourself on Instagram successfully. It should be something that will distinguish you from hundreds of other bloggers. It can be a style in your appearance, your greeting, slogan, colors, or manner of speech.
Analysis of your target audience
Any person or product appeals to a certain circle of users. You need to calculate this circle of people in order to be able to reach them. By identifying the target audience, you will understand how to brand yourself on Instagram, what content to publish and at what time to do it. In addition, you will be able to set up ads more effectively.
What needs to be determined:
Age.
Gender.
Country/city.
Income level.
Profession.
Interests.
Lifestyle.
Remember! Your target audience can be divided into several segments. For example, typical segments of the target audience for fitness trainers are fans of a healthy lifestyle and people who want to lose weight.
Be active
Put likes in popular accounts on your subject and leave detailed useful comments on posts. They will be noticed over time.
Posts can be published less frequently and more meaningfully. It is quite acceptable to create one post every two days, but Stories should appear at least once a day and preferably more often. Try to make them informative, useful and bright.
Buying ads
When buying advertising placement from a blogger, look not at the number of subscribers, but at the degree of audience involvement. Choose only those bloggers that suit your topic. For analysis, use the Hypometr service. It will allow you to find suitable blogger accounts and track audience growth after advertising.
In the course "Effective blogging advertising" we show how to brand your Instagram with the help of other bloggers, how to set goals and analyze the results. Check it out if you want to learn how to grow your accounts more effectively.
Making a content plan
Original content is the key to the success of a personal brand on Instagram. It is exactly why people will subscribe to you.
It's best to make a content plan at least a month in advance and try to stick to it. The posting calendar should include entertaining, informative, engaging, and selling posts. Ideas for the original content:
Feedback from students and clients.
Step-by-step instructions and lifehacks.
Funny stories from your practice.
Non-standard solutions to the problems of your audience.
Video tutorials and master classes in IGTV.
Posts about your personal life: work, holidays with friends, trips.
Make posts regularly, accustoming subscribers to a certain schedule. This way you will keep the attention of your followers and improve your position in the smart Instagram feed.
To optimize your workflow, set up delayed posting in the SocialKit program. This service will save you a lot of time and improve the quality of your publications. By adding tasks for months ahead, you will insure yourself against any unforeseen situations and posts will always appear on time!
Conclusion
A promoted personal brand on Instagram makes a major contribution to account holders on this social network. A series of simple steps will allow you to develop your personal brand and start earning. A popular profile enables every person to become more popular among acquaintances, sell products on the Internet, and also gain influence on a wide audience.
A personal brand is a kind of image that needs constant support by means of fresh posts, interesting publications and entertaining photos. It's not enough for users just to make a new account and wait. Only in this case your personal brand will gradually develop and you will be able to use your account as the main source of your income.