How to analyze an Instagram account
19 Sep 2022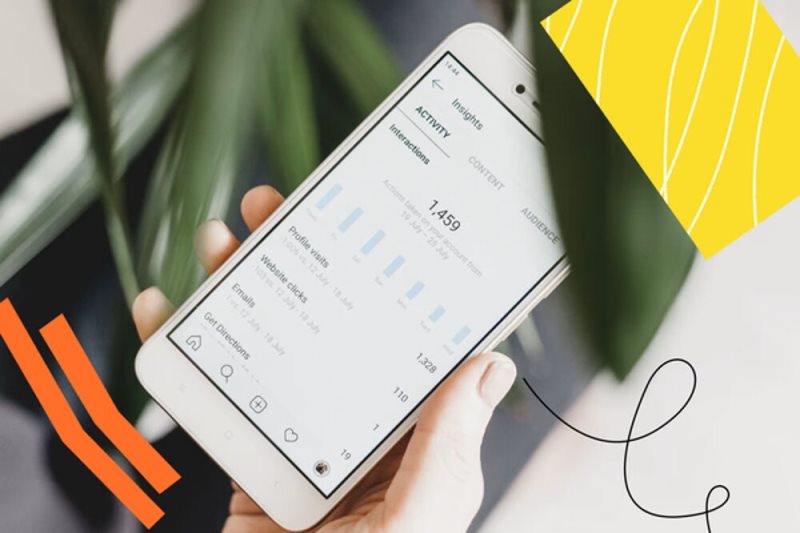 In this article:
Where and how do I collect statistics?
Services analytics
Other Users' Account Statistics
Analysis of someone else's account without any services
Analysis of someone else's Instagram account may be helpful for many reasons. It is also an analytics way to increase the efficiency of interaction with other profiles and attract subscribers. Analyzing someone's page on Instagram is necessary to trace the actions of competitors and be ahead of them in their efforts.
How and where should I collect statistics?
There are two main ways to collect statistics in any social network - manual and automatic, with the help of special services.
With the manual method, you can see only the public information that is published on the page:
Subscriber count;

Posts count and their frequency;

Total amount of likes and comments on each post.
This will give a rough idea of subscriber activity and the account's value. For example, the page has many subscribers, but they are all inactive. A conclusion about low subscriber engagement can be made due to the low number of likes and comments. This suggests either that the subscribers are fake and have subscribed to the page for some bonus or that the posts are not interesting to them.
Manual information collection gives essential information about content type: entertaining, informative, or selling, how much, and how often advertising posts are published. The manual analysis also gives a distinct idea of how posts about your services or products will look here, for example, if you order placement from this blogger.
Manual collection of statistics has many disadvantages:
It takes a lot of time;
Each post has to be opened manually;
There is no option for analyzing, structuring data, and comparing them;
You can't see private information
It is impossible to find the most popular posts
You can't know a precise number of subscribers.
The specific of Instagram accounts is that promoted pages whose owners are working on their popularity, the number of subscribers and subscriptions will be dynamic. Every day it will change and sometimes very quickly. The account regularly subscribes and unsubscribes to other profiles. Also, the social network blocks suspicious pages, and subscribers drop sharply after that.
Automatic statistics collection solves this problem by allowing you to see the total number of subscribers for a given period. In addition, the automated analysis will enable you to calculate the user engagement ratio quickly, or ER, which measures how popular and relevant the account is for subscribers.
Also, the auto-collection of statistics has many other advantages, as it allows you to collect a lot of interesting data:
Total number of subscribers for a certain time;
dynamics subscriber growth;
the amount and daily frequency of subscriptions;
the main types of posts and their number in comparison with each other: posts with photos, videos, and stories;
Individual posts;
overall posts' coverage and the top posts that are gaining numbers higher than the average;
average number of likes, comments, and the overall level of user activity compared to the number of subscriptions;
most liked and commented posts;
the number of profile views and its total coverage
average posting time.
Important note: Not a single automated service will guarantee 100% success of an advertising campaign or a single post. Success, in any case, depends on a complex of factors, and most of them can be analyzed and calculated by combining automatic statistics and manual analysis.
For example, you can use various services to identify the pages with the highest user activity and, on those pages, find popular posts. Then spend some time and look closely at specific posts. You have to check the key post that attracted the most users and make your posts based on that data.
Service Analytics
Different services provide different ways to do analytics as well. In addition, they also differ in cost.
Important note! In 2018, Facebook changed all the algorithms for collecting statistics and working with API, which also affected the interaction of third-party services with Instagram. Therefore, there are fewer metrics and ways to see the statistics of someone else's account on Instagram.
But even existing metrics allow better planning and advertising campaigns. Here are the seven best services.
Livedune
Service shows standard analytics and allows you to track mentions of your brand in comments. Coverage and the number of subscribers shows in handy charts. It will be easy to figure out which methods the page owner is using based on the dynamics of subscriber growth, views, and likes.
Mentions in comments are received online, which allows you to respond promptly to all requests, realize sales and instantly work out the problem users. A general tone analysis is based on the comments section.
Another helpful option - is the analysis of hashtags, which allows for using the most popular tag.
You can check the monthly statistics, which makes your work easier. This feature speeds up the preparation of dashboards for agencies or small entrepreneurs to visualize independent research.
Tip. An automatic monthly upload will be a great anchor for regular, on-duty analysis of Instagram and other social media platforms.
The service is not free and costs $7 per month. You can use a free trial period of 7 days to check it out.
Instahero
This service offers both paid and free modes. In free mode, you can do quite a lot of research on subscriptions, their dynamics, and likes, but only on one-third of the audience.
All 100% of the account audience is available only for a purchased membership. In addition, paid research also involves the calculation of other data:
Demographics: gender and age;
Percentage of mass followers;
Percentage of inactive users;
Commercial business accounts;
Mutual subscribers;
The level of subscriber activity.
For comprehensive research, it will be necessary to authorize the account, which works with those pages to which you have passwords. After granting access to the account, the service provides suggestions for optimizing the audience and interacting with it. Another helpful feature is cleaning the audience of inactive subscribers and bots.
So basically, this service will be more helpful to bloggers and page owners rather than analysts and advertising planners.
Trendhero
This service is not cheap, but it provides a very detailed analysis not only by the default for paid services statistics on subscriptions and unsubscription dynamics but also much more detailed data:
Demographic analysis of the account audience by gender and age;
Analysis of the speed of response to comments by the page owner;
Analysis of comments, text, and brand mentions
Analyzing mentions of the profile in other posts;
The ratio of followers' likes to third-party users, which can provide information about likes and the natural reaction of users.
The main advantage of this service is to accurately analyze the audience of each blog by demographic data, which is quite a difficult task.
Freespy
Freespy is primarily focused on analyzing the posts themselves rather than the general audience of the Instagram page. In addition to this one, it also works with other social networks: Vkontakte, Facebook, Odnoklassniki, Twitter, Pinterest, and even TikTok.
The software analyzes a lot of user profile data:
Posting schedule;
Analysis by the number of likes and by the percentage of subscribers to likes;
Analysis of the post content: videos, photos, links;
Posts sharing;
Search by a key phrase or keyword.
With post analysis, it will be easy to audit an account for brand mentions. However, analyzing third-party accounts is not very convenient since all kinds of detailed studies of posts require page authentication. The analysis of those pages to which there is no access can be done only very slightly. All the data obtained can be easily downloaded in an Excel spreadsheet document.
Picalytics
This service works only in English, but the developers also promise to make a Russian version of the site. It is not free; you can see only the preliminary information available in other simple programs.
The service analyzes critical data: the number of subscribers, daily growth, and the graph of subscriptions and unsubscription. In addition to standard data, the service also provides more detailed page analytics:
Subscriber's age and gender;
Systematizing the geolocation of subscribers;
Percent of bots and inactive subscribers;
Interests of each subscriber;
The most popular and active subscribers.
A detailed analysis of the activity can be provided additionally:
The number of likes on posts;
Overall graph of likes by day and time;
The time of the highest subscriber activity by day and time;
Ratio of subscribers who leave likes to non-subscribers.
The custom metrics that the service can offer is reachability analytics - subscribers count who will likely be seeing a future post and with detailed data. Analysis of posts by hashtags and by reactions to hashtags is also an exciting option. This makes it possible to analyze hashtags separately and use them more successfully in the future.
The service with the funny name combines the functions of auto-posting and analytics. All social networks are connected to it and cross-posted on all their pages. For auto-posting, there is an opportunity to save your templates and a simple editor with the ability to publish materials according to a schedule.
Analytics is provided for the Instagram page as a whole or a separate community in another social network, as well as for posts. You can analyze posts separately according to different options:
Clicks;
likes;
comments;
hashtags;
sharing on other social media.
There is a handy option to connect Google Analytics individually, making it possible to analyze the different behavior of people who viewed the post and their navigation from it to the site or elsewhere. Another handy feature is the inclusion of UTM tags for more detailed analytics on link clicks in posts.
The only limitation for working with all pages - is that they must be connected to the service, and you must provide additional access. The program is designed mainly for the analytics of your pages.
The service is not free and starts at $11 per month. There is a trial period of 7 days to test all the main features.
Popsters
The service works with all social networks, not just Instagram. So here, as in similar multi-services, you get cross-sectional statistics, which will be very useful.
Service provides data on other people's accounts, from total reach to counts per post, likes, and comments. This data is compared to other details of the posts: the volume of text, the presence of photos or videos, and the publication of links.
Thanks to such an approach, it is possible to quickly track which posts from each account are most liked by the audience. Activity and page demographics are analyzed separately.
The service is pay-per-use. Still, there is a free period of 7 days.
Statistics of the third-party account
Account analysis is a must-have feature when working in any social network, especially one as complex and lively as Instagram. Although it requires separate time and a particular concentration on the process, in a nutshell, it allows you to free up time.
Many services allow you to set up automatic monthly or weekly reports, and it is better to upload data every week. Then you can quickly compare them with other periods, track dynamics, and make adjustments.
Statistics of someone else's account bring a lot of positive results:
Gaining positive and negative experiences. When running such pages, you won't have to repeat other mistakes: harmful posts, uninteresting topics for the audience, and unpopular hashtags.
Calculating the best time to publish posts. This increases both audience activity and the quality of the entire account.
Creative and fresh ideas for posts in text, photos, and videos. Because of this, the account will always be exciting and modern.
The ability to calculate what type of content the audience is not interested in. This allows you to change your content development plans several months in advance.
Determining the optimal length of text in posts. Surprisingly enough, this indicator can vary significantly for different audiences.
Analysis of other people's accounts is also necessary when actively interacting with these pages and even when planning cooperation. Although many bloggers and stock exchanges provide all the statistics themselves, an independent analysis will give not only more accurate results but also a detailed comparison:
By various bloggers' pages;
by headings of particular account;
by different days of the week and daytime.
Such a straightforward method will increase the effectiveness of a single advertising post and optimize the budget as much as possible. And the time for the most detailed analytics will take a maximum of 2 hours.
Mass and automatic analysis of third-party profiles will allow you to clear your page of unnecessary subscriptions quickly. The network rules are that each account can be subscribed to a certain number of people - up to 7,000.
Therefore, after reaching this number, you will need to unsubscribe from unnecessary ones to continue to be active in the network. The answer to how to cancel Instagram subscriptions en masse is quite simple - you only need to use special software for phones: Unfollow for Instagram or Cleaner for Instagram. And the data will be downloaded from automatic services.
Analysis of third-party account without any services
Analysis of someone's account can be done manually without an automated program. Although it will take more time, it has its advantages. First, it is a more detailed, personal examination of each page, creating your impression of the account. Not everything can be measured in numbers.
Instagram accounts can be analyzed manually through Excel spreadsheets. A simple algorithm to analyze other accounts without services:
You need to enter the command site:Instagram.com + key search in the Google search.
From the proposed selection, you must immediately sort out inactive accounts that have not been updated for a long time or that have quite a few subscribers.
Top 10 profiles should be put in the spreadsheet
Next, it is worth manually going into each account and looking at its general data: subscribers, approximate number, and frequency of posts. You should also pay attention to personal impressions, the whole image, and the most liked posts. All this should be recorded in a spreadsheet. Now, the most straightforward analysis t is ready.
Manual research can be perfectly combined with automatic analysis of large data sets, which gives the complete idea of all successful and unsuccessful actions on Instagram, both on their own and on other platforms.